By Kedisha Jack
Most of us know about the show "The Office" where sarcasm, trash jokes, and forward emails are encouraged. Each character has their own unusual personality that makes us love them. So the question is, "Which one of "The Office" character best fits your personality?"
Michael Scott – The Office Boss; The King Of Email Forwards, and since he's the boss, he practically gets away with everything. He tries to hard with his trash jokes, which most often come out as rude comments, but although he acts like a child, we all know he's actually decent at his job and means well.
Dwight Schrute – The Boss's Pet; Just like a teacher's pet, he's always there as Michael's second hand, and he's also a major butt-kisser. He'll bring you down, and he acts way too serious about way too many things (fire drills especially).
Jim Halpert – The Office Prankster; Always has something up his sleeves when it comes to messing with Dwight. When he's not by the receptionist desk and pulling pranks, he obviously gets bored working. The only way he gets through the day is with his sarcasm and having fun with Pam.
Pam Beesly-Halpert – The Office Receptionist; The "Artsy- Fartsy" person in the office and perhaps one of the few reasonable people in the office. She's the one that balances the craziness in the office. Running out of office supply?  Pam is always up and ready to help.
Kevin Malone – The Office Idiot; A slow minded fellow, who's almost always making blunt or offensive comments. His goofy grin and giggle brighten up the mood in the office. He's a big, kind teddy bear that is always down for a Jar of M&Ms.
Creed Bratton – The Office Nut; Creed is an unknown guy. He's odd and is always performing random acts in the office. Judging from his stories, he's a criminal. He's all about that " Yes, I like to steal things and I don't care."
Angela Martin-Shrute – The Office Cat Lady; A stuck up party planner that's mean to everyone in the office. Her Priorities? Her cats and her son.  Even with her "holier-than-thou" ways, She still throws shady comments. Her lowkeyy is pretty funny.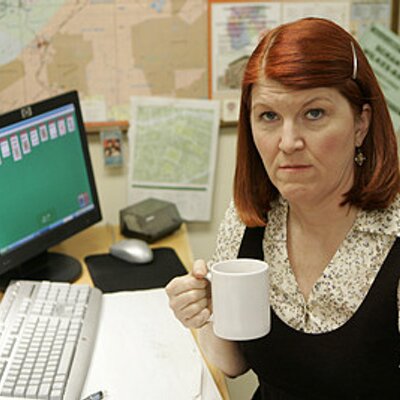 Meredith Palmer – The Office Drunk; An alcoholic mother that has a habit of flashing and exposing her body. With her inappropriate behavior and sexual comments, she's always down to have a crazy and fun time.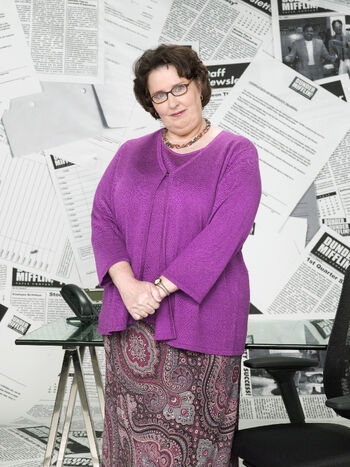 Phyllis Vance – The Office Mother; Your basic mom figure who is always down to hear the latest gossip in the office. Although she's one of the quietest staff memebers in the office, certain things can set her off. She rarely is about conflict but is not above blackmail.
Stanley Hudson – The Office Grump; Stanley obviously hates working in the office. He occupies himself with his puzzles and sudoku. He never wants to be bothered and the only highlight of his work year is Pretzel Day.
Andy Bernard – The Office Nard Dog; A corporate show off who has a slight bad case of anger issues. Besides the fact that he often making holes in the office walls, he also has the best musical best pipes in the office. His attitude is mostly positive, but sometimes you just want Andy to shut up.
So which character best fits your personality. Tell us in the comment section below.