Following the release of a video showing Memphis police officers brutally beating Tyre Nichols, a 29-year-old Black man who later passed away, members of the Congressional Black Caucus met with President Joe Biden and Vice President Kamala Harris on Thursday afternoon to revive an effort to reform the police that had stalled.
During the State of the Union address on February 7, the Black Caucus encouraged Biden to discuss renewing police reform legislation and disclose information on the outcomes of previous executive orders on police reform.
According to a pool report and a White House email about the meeting, Rep. Steven Horsford, D-Nev., chairman of the CBC, remarked during the discussion that "Tyre Nichols' tragedy is yet another example of why we need action."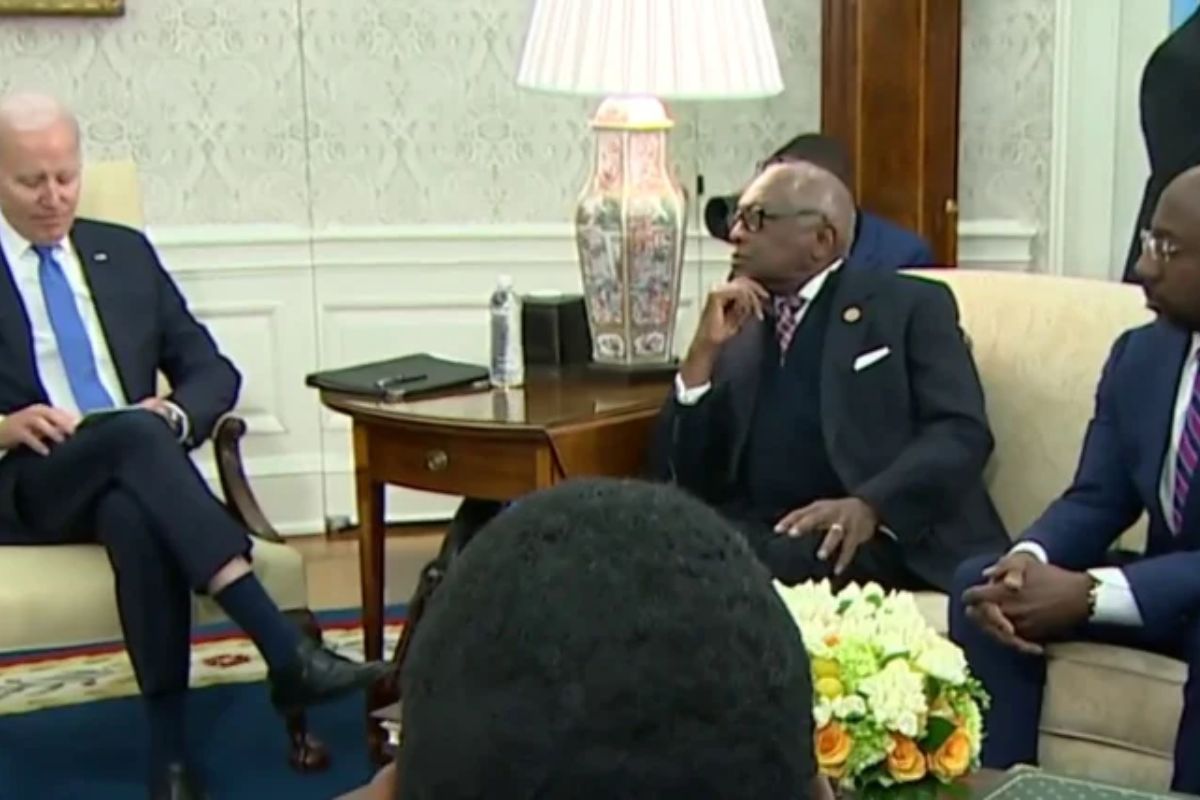 Rep. Joe Neguse, D-Colo.; Rep. Jim Clyburn, D-S.C.; Rep. Sheila Jackson Lee, D-Texas; Sen. Cory Booker, D-N.J.; and Sen. Raphael Warnock, D-Ga. were among the CBC members who joined Horsford at the White House.
You can also check the latest news down below:
Police reform: The Tyre Nichols case prompts renewed discussion among legislators about enacting federal police legislation
Horsford did not, however, confirm whether Biden had pledged to sign another executive order or to raise the issue of police reform during the State of the Union. He did indicate that all possibilities are being looked into.
After the meeting, Horsford stated, "We are working with the President, his team, the Senate, and the House." "To finish this, we'll need all of us, Republicans included. Although we know this, we are dedicated to making authentic, substantial reforms and prioritizing public safety for all communities.
In the following days, further work will be completed, according to Warnock. "The president will speak to you about the work we have to accomplish, and you will undoubtedly hear from all of us in the days to come. We're searching for concrete answers that lay the groundwork for long-lasting change," he stated.
What would a reform of the police entail?
Horsford stated: "This issue is about weeding out bad police and terrible policing methods. "And that does call for legislation, including presidential action and things that Congress may take up bipartisanly," the speaker continued.
Next week, the organization wants Biden to demand partisan policy changes. Rep. Alma Adams, a Democrat from North Carolina, stated, "We are actively involved in making sure we get all of the key stakeholders together." The president will be critical in this.
In addition, Horsford stated that he has already spoken with Sen. Tim Scott, R-S.C., the chief Republican negotiator on police reform in 2021, and that he will speak with other Republicans. But he also wants Biden to advocate for cross-party cooperation. Politicians and activists condemn Tyre Nichols' tragic traffic stop after the video's release.
In the same way that he will discuss housing, employment, and investments in safeguarding Medicare and Social Security, Horsford said, "We need him to take that moment at the State of the Union to talk about the necessity of maintaining our community's safety and eradicating bad police." The CBC invited Nichols' parents to the State of the Union address.
How was part of this reform possible?
Black politicians said they would support Biden issuing another presidential order on police reform if necessary. As far as his executive authority goes, Adams added, "We also want him to make sure that we are openly gathering statistics on these sorts of instances at police agencies across the country."
Horsford suggested that information be gathered in a national database, for instance, on the rates of Black and Brown citizens dealing with police enforcement compared to White residents and the use of force against individuals. That has to do with transparency. That is related to responsibility. And it involves being aware of what is occurring, especially concerning poor policing techniques.
What actions has Biden taken before?
In 2022, Biden signed an executive order creating the National Law Enforcement Accountability database, enhancing criminal and civil rights investigation and prosecution, and directing federal law enforcement to implement laws governing body-worn cameras.
The Black Caucus, however, requests an update on the order's efficacy. According to Horsford, we're asking for an update on the State of the executive order's implementation as of 2022. What else is there that the executive order did not cover?
Just what is Biden saying?
According to Biden, the George Floyd Justice in Policing Act should be revived. "I believe we ought to act immediately. According to Biden, we ought to have done it sooner. But he also acknowledged that he needs help from Congress. As you are aware, he remarked, I accomplished it on the federal side through executive order. However, I would need the support of the rest of Congress to do this.
What are the opinions of other MPs on police reform?
On ABC's "This Week," Democratic senator from Illinois Dick Durbin, chair of the Senate Judiciary Committee, called for a "national conversation" on federal police accountability legislation. Republicans, who control the House and are wary of using federal law to address the issue of police misbehavior, will need to support any measure if it is to pass. On NBC's "Meet the Press," Rep. Jim Jordan, R-Ohio, chairman of the House Judiciary Committee, stated, "I don't know that there's any law that can deter that wickedness that we saw."
You can also check the latest news down below:
What happened to earlier attempts at police reform?
After the George Floyd Justice in Policing Act failed to find traction in Congress, politicians urged for a resumption of police reform discussions in the wake of Nichols' passing. Sens. Cory Booker, D-N.J., former Rep. Karen Bass, D-Calif., and Sen. Tim Scott, R-S.C., disagreed on what measures would be included in the legislation, and bipartisan negotiations on the bill ended in 2021.
You can also stay tuned with us on our Twitter handle.
Thank you so much for reading this article. Please revisit our website by tapping on the link mentioned above. Our website provides updated news and content related to Entertainment, Sports, Education, Finance, and more.