R Kelly Net Worth: Find Out How R Kelly's Actions Cost Him Losses?
R Kelly Net Worth: R Kelly is a singer, record producer, songwriter, singer-songwriter, music video director, actor, musician, music executive, multi-instrumentalist, and rapper by profession. Give this article a full read to know more about R Kelly's Net Worth.
Initial Years of Life and Professional Development
On January 8, 1967, Robert Sylvester Kelly entered this world on the south side of Chicago. He quit school early to pursue a career as a subway musician. When he won the top prize of $100,000 in the TV talent competition Big Break, from there onwards his career took off.
Kelly joined Jive Records in 1991, and the following year, he and his band Public Announcement published their debut album, titled "Born into the 90s."
Success Accomplishments of R Kelly
R. Kelly's first solo album, 12 Play, was released in the fall of 1993. The album eventually went six times platinum, mostly due to the success of the track "Bump n' Grind."
Kelly has started a side gig in the music industry as a record producer. He worked on every aspect of Aaliyah, a teen pop singer's first album, from production to songwriting.
In 1995, he had four million album sales with "R. Kelly." He had a number one hit with "I Believe I Can Fly," which earned him three Grammys.
Kelly released a string of platinum albums in the 2000s, as well as the serial radio broadcast of his hip-hop opera Trapped in the Closet. The final chapters were made available to the public in the spring of 2010.
Fourteen solo albums, five compilations, and three albums with other artists make up R Kelly's discography. Kelly has won scores of prizes, including three Grammys, multiple American Music Awards, a BET Award, and numerous Billboard Music Awards.
His most recent albums are 2013's "Black Panties" and 2015's "The Buffet." From 1994 to 2013, he was a part of 12 official tours all over the world.
Indulgence In Intimate Affairs and Public Scandals
Kelly secretly wed Aaliyah in 1994, but the union was declared null and void shortly thereafter. Later, in 1996, he wed dancer Andrea Lee; the pair had three children together before divorcing in 2009.
Throughout his career, R Kelly has been involved in several scandals. He was taken into custody and accused of sexual misconduct with a minor. Eventually, all 14 allegations against him were dropped.
Disappearance of Wealth
In the absence of his legal troubles, R. Kelly's fortune would have likely exceeded $100 million. Kelly has reportedly paid tens of millions of dollars to settle hundreds of lawsuits filed by women who claim he harmed them.
After divorcing his wife during the most financially fruitful years of his career (Andrea Lee; 1996-2009), Kelly reportedly lost a substantial chunk of his fortune.
Kelly had $5 million in outstanding taxes from the previous seven years that were discovered in 2012. He stopped making mortgage payments in 2010 and eventually lost his Chicago home to foreclosure in 2013.
More than $30,000 in unpaid rent and fees led to his eviction from two Atlanta area properties in 2018. In recent years, he reportedly rented a home in Chicago's Trump Tower.
The Legal and Financial Challenges Faced by Him
R. Kelly responded to several of the charges made against him in a 19-minute song posted to Spotify in July 2018. Kelly said she was flat penniless and would have to go on tour "simply to pay rent" on this track. He also says he borrowed many million dollars from his label since he owed the IRS $20 million.
The fact that protesters routinely stop his U.S. tours and that many nations abroad won't let him perform there because of his controversy has severely impacted his ability to make a living as a musician.
And now, streaming services like Spotify and others have removed his music from their official public playlists. You can still listen to his music on Spotify if you have an account, but it won't be featured on Spotify's curated playlists or radio stations.
After hearing that R. Kelly's recording studio in Chicago had undertaken repeated upgrades without licenses, city officials requested and were permitted to search the premises in January 2019. The studio R. Kelly uses was not him, to begin with; he has been renting it from the owner since 2017.
The 8,000-square-foot facility was for sale at the time of the inspection for $4 million. In the meantime, the landlord had sued R. Kelly for rent that had gone unpaid. The lawsuit claims that Kelly owes seven months' worth of rent at a rate of $23,000. When he filed he owed the landlord $167,000.
R. Kelly's record label, RCA/Sony, froze him out of making any further money on January 14, when they announced they were shelving all of his upcoming music releases. There are still two albums left on his most recent deal with RCA/Sony that he has yet to pay for. It has also been reported that RCA/Sony has declined to fund any new music videos.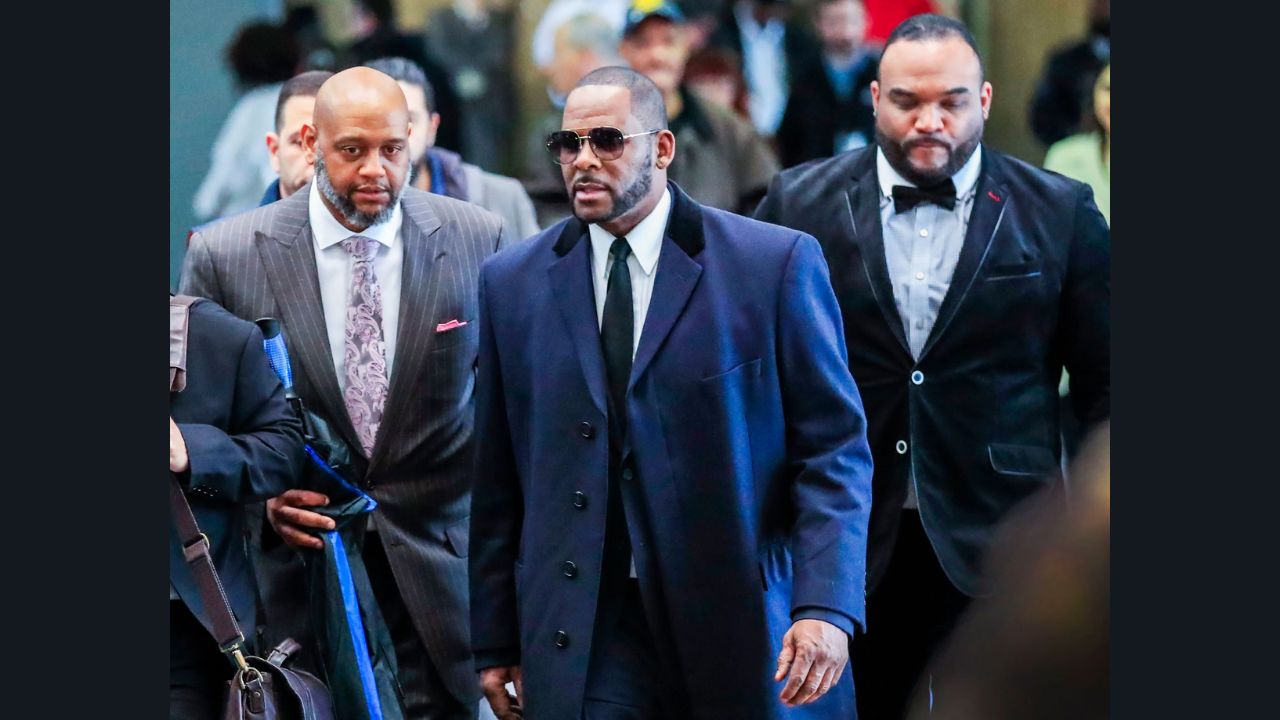 Currently, Kelly has not been convicted of any crime, putting the record label in a difficult situation. Getting rid of him and refusing to pay him based on allegations seems like it may get complicated in court. There is a possibility that RCA/Sony might get out of the arrangement if a "morals provision" is included in his contract.
R. Kelly was arrested on multiple new charges at the end of February 2019. A $100,000 payment would have been enough to release him on bond, which was set at $1 million. Kelly was so short on funds that it took him many days to raise the required amount.
An anonymous woman by the name of Valencia Love reportedly sent the money to R. Kelly, though their relationship is cloudy at best. Kelly's ex-wife, Andrea, sued him for $160,000 in child support while he was in jail.
How Much Money Does R. Kelly Have Right Now?
In addition to his musical talents, R. Kelly also acts as a record producer and actor. R. Kelly has a negative $2 million net worth.
During his prime, Kelly amassed a fortune estimated to be well north of $100 million. When pleading for his freedom from jail in April 2020, Kelly told the judge that he owed the IRS about $1.9 million. Scroll down for a more in-depth analysis of R. Kelly's present financial woes and his career's zenith.
Read More: Vince Carter Net Worth: How Much He Make In A Year? All Recent Updates