Ben Terry was a meteorologist well-known for his work in the Gulf Coast region and for predicting and reporting meteorological occurrences. He attended Mississippi State University and graduated with a degree in geosciences with a specialty in broadcast meteorology.
He was born and reared in Kosciusko, Mississippi. Ben became well-known across the country for his frank and forthright reporting on the weather. After working as a meteorologist in Jackson, where he predicted the weather for numerous locations in the United States, he joined KPLC in April 2011.
Ben Terry's coverage of Hurricane Laura, a catastrophic hurricane that hit the Gulf Coast, was one of the key moments in his career. Some others accused Ben of spreading fear and terror during his stern warnings about the Category 5 hurricane as it drew near the shore of Southwest Louisiana.
He responded by creating the tagline "Change the channel then," which he subsequently clarified was designed as a humorous method to give people a moment of relief from tension.
Ben Terry was not only a voice of urgency both before and after the hurricane, but he also saw firsthand how it affected his own home in Lake Charles, which was among the numerous houses that were destroyed.
The National Weather Service presented him with a Special Achievement Award in recognition of his commitment and outstanding coverage of Hurricane Laura.
In addition to his career in meteorology, he was well-known at the Ad and Press Club's annual Gridiron Show, presented a radio show on KBYS-FM, and belonged to the First Baptist Church of Lake Charles. For more details read the full post…
Ben Terry Obituary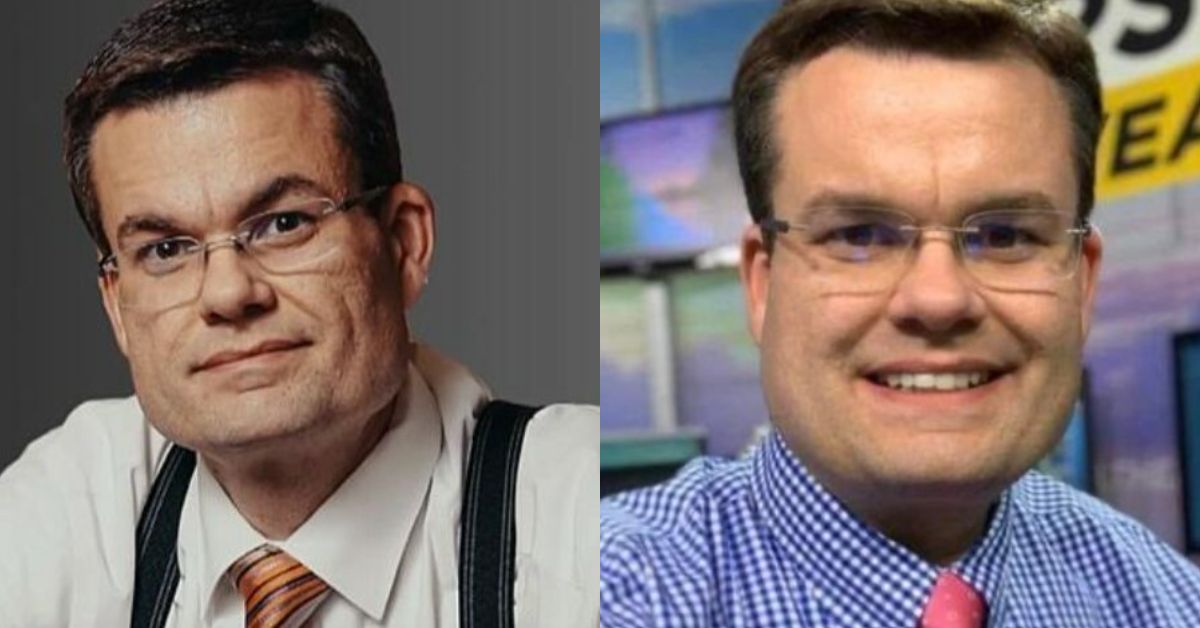 According to Ben Terry's Obituary On August 13, 2023, Benjamin Jackson (Ben) Terry of Lake Charles, Louisiana, prevailed. He died away accompanied by his loved ones into the compassionate arms of Jesus. Ben was born on February 23, 1983, to Jack Glen Terry and Kathy Cummins Rone in Kosciusko, Mississippi.
If you are interested in reading the obituaries of other persons, the following links are provided for your convenience:
His grandmother Betty Sue Rone, mother and stepfather Jimmy Rone, father and stepmother Gail Terry, stepbrother Grant Myrick (Rachel), aunts Becky Burrel, Hazel Hill, and Dorothy Otts, as well as a large number of other relatives and acquaintances, survive him.
Ben was predeceased by his uncle Tim Cummins, aunt Sara Cummins, paternal grandparents Juanita and L S Terry, Pauline and S H "Bubba" Cummins, and uncle Jimmy Terry. He graduated with honors from Holmes Community College in 2003 and Kosciusko High School in 2001, respectively.
He next attended Mississippi State University, where he earned a Bachelor of Science in Broadcast Meteorology before graduating Summa Cum Laude. Ben made his faith in Jesus Christ public at a young age. He recently transferred his membership to the First Baptist Church of Lake Charles.
He was a Baptist. Ben participated in numerous outreach trips with the Baptist Student Union as a volunteer while attending Holmes and Mississippi State University. At Camp Barnabas in Purdy, Missouri, and Camp Oasis in Burton, Texas, he also served as a camp counselor.
He had a strong commitment to both his beliefs and helping others. Ben loved music, radio, and television in addition to math and science. Ben relocated to Lake Charles, Louisiana after finishing college and working in Jackson, Mississippi, where he started working as a meteorologist for station KPLC.
Ben would settle in Lake Charles. He joined the Mardi Gras Krewe De Embrasser Le Bon Vie and participated in Big Brothers Big Sisters. He has also participated in Relay for Life and held the position of chairman.
While employed by KPLC, he rose to fame and was lovingly referred to as Meteorologist Ben Terry by his viewers and fans for more than a decade.
If you wish to learn more about other deceἀsed people, you can read our posts below, which feature the information linked to their obituaries:
He joined the National Weather Association at this time and was honored with their Special Achievement Award in 2022. Additionally, in 2021 and 2022, the Louisiana Association of Broadcasters gave him Prestige Awards.
Ben hosted a nighttime radio show in Lake Charles where he played his favorite oldies songs using his talents as a broadcaster. Ben was given a cancer diagnosis just a few months after Hurricane Laura devastated his house and the KPLC studio in 2020.
Ben maintained his optimism and positivity and continued to broadcast despite all the challenges ahead. While having cancer treatments at Houston Methodist and M.D. Anderson in Houston, Texas, frequently aired remotely from a hotel.
Ben has motivated countless individuals all over the world over the past three years. He even appeared on a section of the Today Show that gave American viewers cause for optimism. Ben's friends in Lake Charles, who helped him feel at home in Southwest Louisiana, will always be appreciated by his family.
Ben's memorial services will be held at University Baptist Church on Wednesday, August 16, 2023, at 1:30 PM. The celebrant will be Dr. Johnny Dammon. His service will be broadcast live on the Facebook pages of KPLC Live, the First Baptist Church of Lake Charles, and ROKU.
Visitation will take place at the Johnson Funeral Home Chapel on Tuesday from 3:00 PM to 8:00 PM. Wednesday's visitation will take place at University Baptist Church from 12:00 to 1:00. At the Culpepper Funeral Home in Kosciusko, Mississippi.
Visitation will start on Friday from 5:00 PM to 7:00 PM and continue on Saturday from 9:00 AM until the time of the service. At 10:00 AM on Saturday, the funeral home will hold the funeral service. There will be funeral rites held at Parkway Cemetery in Kosciusko, Mississippi.
The Ben Terry Fund at the Community Foundation of Southwest Louisiana has recently been created, and the family welcomes donations there in place of flowers.
By supporting organizations close to Ben's heart like the Lake Charles First Baptist Church, Hobo Hotel, American Cancer Society, Hope Lodge, and Abraham's Tent, the fund will carry on his dedication to the community.
Ben Terry Cause of Death
On Sunday, August 13, 2023, Ben Terry passed away in Lake Charles from complications related to colon cancer. He passed away when he was 40 years old.
Ben continued to be dedicated to his community and take part in numerous charitable endeavors, such as emceeing events in Southwest Louisiana, despite his struggle with illness. He also spent time visiting nearby schools to encourage young people to pursue science.
Ben made substantial contributions to weather technology at KPLC throughout the course of his career, including the rollout of the Skycam network and the most recent WSI weather system. Through different channels, including social media and mobile apps.
The station was able to offer the people of Southwest Louisiana cutting-edge forecasting and storm monitoring technology. Ben's main goal was to make sure that the residents of Southwest Louisiana were safe by giving them precise and comprehensible weather information.
His coworkers remember him for his unwavering optimism and his ability to interpret complex weather forecasts into facts that viewers could easily understand. Ben Terry is no longer seen on television, but his legacy is still closely tied to Southwest Louisiana's history.
In particular, while the area continues to struggle with the difficulties brought on by various weather occurrences, his tenacity, kindness, and steadfast dedication serve as an example for present and future generations.
Thank you very much for taking the time to read everything. You are welcome to add Countycurrent.com to your list of favorites on your web browser so that you may return to our website later.