Frank Ocean is an American singer, songwriter, and rapper. He's become well-known for his distinct musical style, thought-provoking lyrics, and inventive approach to music. Frank Ocean did not begin his career in the spotlight; instead, he worked as a ghostwriter for other musicians.
Frank Ocean's career took a big shift in 2010 when he joined the hip-hop collective Odd Future. This was only the start of his musical career. In 2011, he released his first mixtape, "Nostalgia, Ultra," which received critical acclaim for its genre-bending sound and thought-provoking lyrics.
This mixtape helped him land a recording contract with Def Jam Recordings. Frank Ocean's artistic contributions to the music industry have had a considerable impact, and he is praised for his unique and contemplative approach to his trade.
Frank Ocean Injury
Frank Ocean had to withdraw from Coachella owing to a leg injury sustained during the festival's first week. On April 19, 2023, his representatives stated that a doctor advised against his performance the following week due to two fractures and a sprain in his left leg. This unforeseen ailment led him to cancel his headlining performance at Coachella, disappointing many fans.
Frank Ocean has dropped out of Coachella's second weekend due to multiple leg injuries. We hope we don't have to wait another six years for his next concert! pic.twitter.com/uk4iDSMLCg

— E! News (@enews) April 20, 2023
Because of Frank Ocean's absence, Blink-182 will headline the Coachella main stage on Sunday, April 23, 2023, after announcing a surprise reunion of the original lineup during Weekend 1. The sudden change in the main act, as well as the delay in Frank Ocean's set, sparked curiosity and consternation among festivalgoers.
Despite the setback, Frank Ocean's headlining act went on, although an hour late and trimmed short owing to curfew constraints. Some fans were disappointed by the delay and the quality of the act, with Frank frequently positioned behind a giant screen and not singing live for a considerable amount of the performance.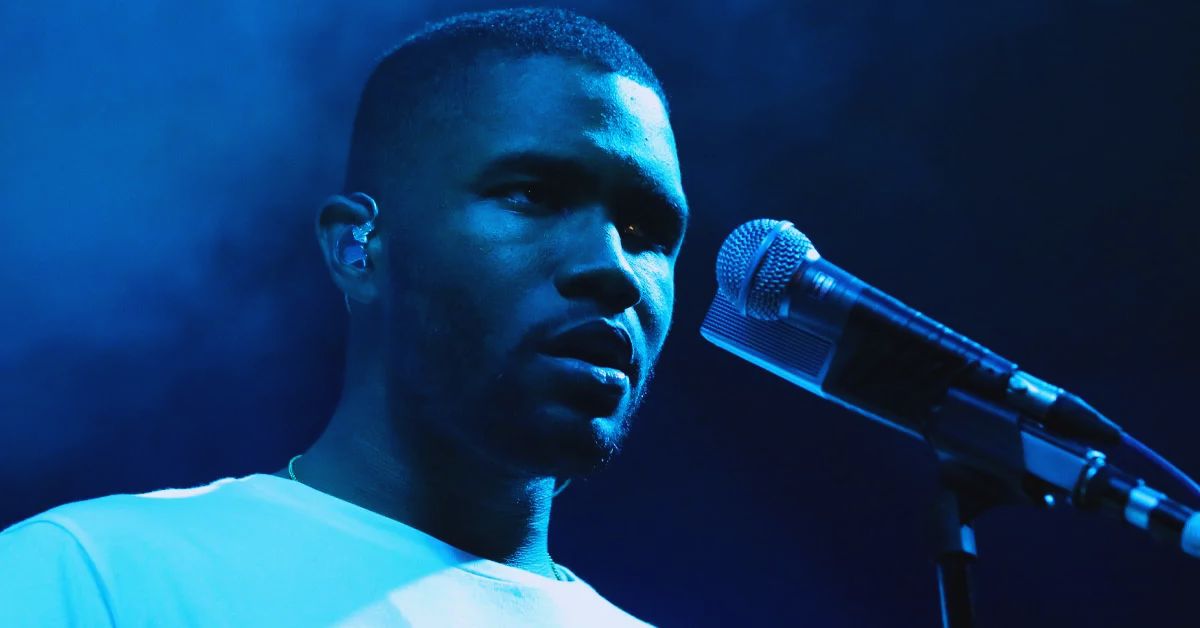 Nonetheless, he performed some unusual adaptations of his songs and even paid respect to his late brother, making the experience memorable for his ardent admirers.
You can also take a look at other celebrities' details we have covered who recently had an injury:-
What is Frank Ocean Doing Now?
Frank Ocean is currently working on his third album, as well as other creative ventures. Following the success of his 2016 album "Blonde," fans have been eagerly anticipating new music from the mysterious musician. Frank has been spotted in the studio, collaborating with other musicians, and even playing new songs on a piano in London, implying that new music is on its way.
Virginia Beach debuts with 8.1M Spotify streams and is expected to reach #2 on the Billboard Hot 100.

It will be Frank Ocean's first ever top 10 on the chart. pic.twitter.com/Ppj9fdvoNV

— Frank Ocean Updates (@blahnded) October 7, 2023
Aside from his music, Frank Ocean is said to be working on a visual album with A24, a film and television production business. While the facts are theoretical, it appears that Frank is experimenting with new artistic outlets to express his creativity.
He has been methodical in his creative approach, probably due to the strain of following up the success of "Blonde" with another excellent effort. Fans are eager about what Frank Ocean has in store for them, despite the anticipation and uncertainty.
Although there is no set release date for Frank Ocean's next album, he has been keeping busy with other projects. Frank is clearly taking his time to develop something special for his fans, from goods to creative collaborations.
While the wait continues, his commitment to precision and creative exploration ensures that when the new album is released, it will be well worth the wait for fans all over the world.
If you are interested in reading about details relating to celebrities' injury and accident details then you can join us on our website countycurrent.com.