It's always unsettling when someone who should be in the picture of health, like an Olympian, dies too young. Helen Smart, an Olympic swimmer, passed away in her sleep a few days earlier at the age of 42, the world discovered on August 16, 2023.
At the Sydney Olympic Games in 2000, she participated as Helen Don-Duncan, her maiden name. Heidi, Helen's 4-year-old daughter, discovered Helen unconscious in the early hours of August 12, 2023, while the family was on vacation.
Since then, the family has paid tribute on social media, where Helen's friends and supporters have collectively expressed their sorrow. What was Helen's cause of death and how did she die? Read below…
Olympic Swimmer Helen Smart's Cause of Death
The world was shocked to learn of Helen's passing because it is nearly unheard of for a healthy 42-year-old to pass away unexpectedly while sleeping. Even more unfortunately, Heidi was the one who discovered Helen for the first time while on vacation with her family at 4 a.m.
Helen's mother, Linda, told Mailonline:
"Heidi had woken up in the night and tried to get into bed with her. She said to her daddy, 'Mummy won't wake up.' He said, 'Oh she must be very tired Heidi—you go back to bed.' He put the [flashlight] on and he said later that when he looked he could tell."
She continued:
"We are just in so much shock, You jump from believing it to not believing it. She had been paddle boarding a few hours before and had never even been ill apart from her knees swelling from swimming. We're distraught. They don't know what it is but they think it must have happened shortly after she went to bed. She just died in her sleep."
Family, Friends, and Students Are Paying Tribute to Helen After Hearing of Her Death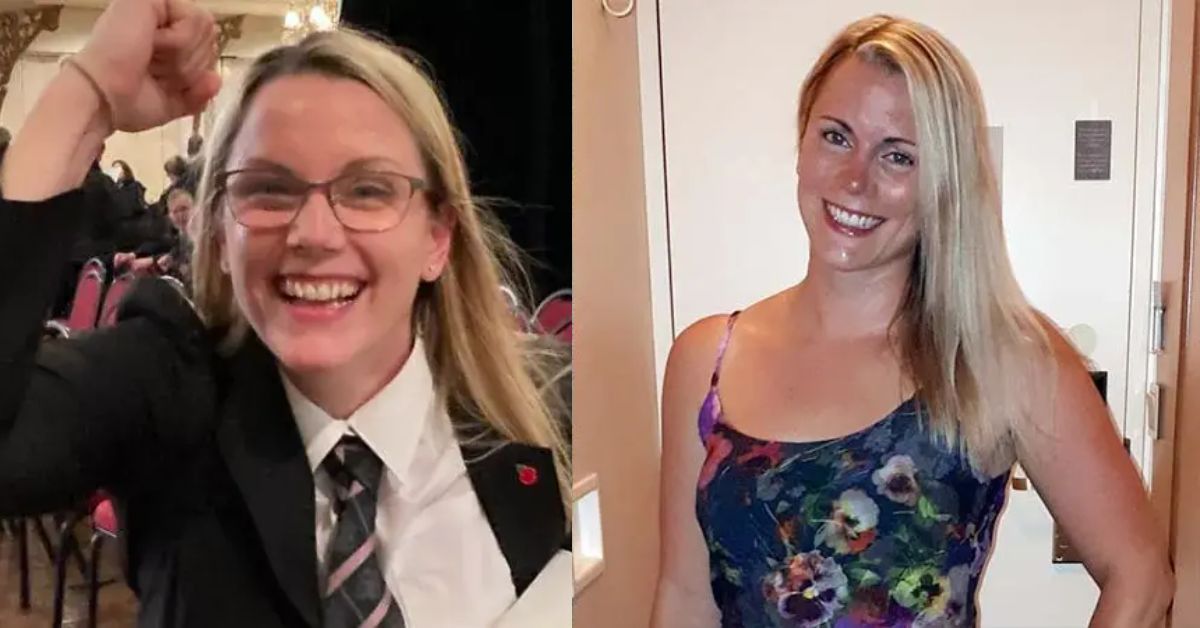 Following her participation in the Summer Olympics in 2000, Helen gained notoriety. She competed for Great Britain and finished 15th in the 200-meter backstroke for women. She didn't finish in the top three at the Olympics, but she did win silver medals at the European and World Championships in 1998 and 1999, respectively.
See more of our most recent articles on the causes of deἀth here:
Helen gave up swimming and took a position as headteacher at Worsley Mesnes Community Primary School in Wigan, England, which is close to Manchester. Alison Halliwell, the chair of the school's board of governors, first announced the news on their Facebook page:
 "It is with great sadness and regret that I have to announce the sudden death of our beloved Headteacher, Mrs. Helen Smart, "Our heartfelt condolences are sent to Helen's family at this very difficult time. I know this news will be a shock and cause great sadness to our community. I want to reassure you that the Governors of Worsley Mesnes School are working with the local authority and school to ensure that our children, staff, and parents will receive the necessary support in the coming weeks."
Helen's husband, Craig, commented on the post with his own memories and tribute: 
 "She loved the school, staff, children, and parents so much," he wrote. "She was so proud to reach her goal of being Head Teacher. She used to say to me all the time she could never see herself at another school. She was Worsley Mesnes through and through! I remember only last week she said her goal was to get the school to outstanding and that she had the right staff to achieve this! I hope you all keep learning like champions. Please learn from this and live your best life, no regrets, take lots of photos, make memories, and keep smiling just like Helen always did!"
You can bookmark our website County Current and look at the most current entries for the most up-to-date information on the deἀths of other celebrities, as well as the reasons for their deἀths, autopsy reports, obituaries, and other related topics.