The controversial former bishop of Albany, Bishop Howard Hubbard, passed away on Saturday 19 August, after having a stroke earlier this week. Hubbard was 84 years old. Bishop Edward Scharfenberget of Albany requested prayers in a statement on Friday after the bishop underwent surgery after a stroke on Thursday. For more details read the full post…
Howard Hubbard Cause of Death
Howard Hubbard, the bishop. Credit: Albany Diocese. In a statement released on Saturday, Scharfenberger solicited prayers and concentrated on Hubbard's status as a priest, making few general observations about the man. As Scharfenberger put it:
"The life of a priest is never about himself but for those whom he serves, to whom he is sent. As we commend our brother, Howard Hubbard, to the God of all mercy, we pray also for all those who, throughout the course of his life, as priest, bishop, and friend, were inspired and encouraged along their own journey, especially those who received the sacraments through his ministry,"
The bishop continued:
"Priests are called to sanctify, to 'make holy,' to lift others up to God. As all priests are human, broken men, in need of redemption themselves from their own sins, we also pray for those who were in any way hurt or wounded by any priest they may have encountered,"

"We join with everyone who can see this moment as an occasion to pray for all priests, living and deceased, and those they serve, to lift up our minds and hearts to the one God who alone knows our hearts and seeks the salvation of us all."
Hubbard was ordained as a priest in Albany in December 1963, and at the age of 38, he was named the diocese's bishop. Hubbard was named a bishop by Pope St. Paul VI during a time of unprecedented change in the Church, served as diocesan bishop during five papacies, and retired during the pontificate of Pope Francis.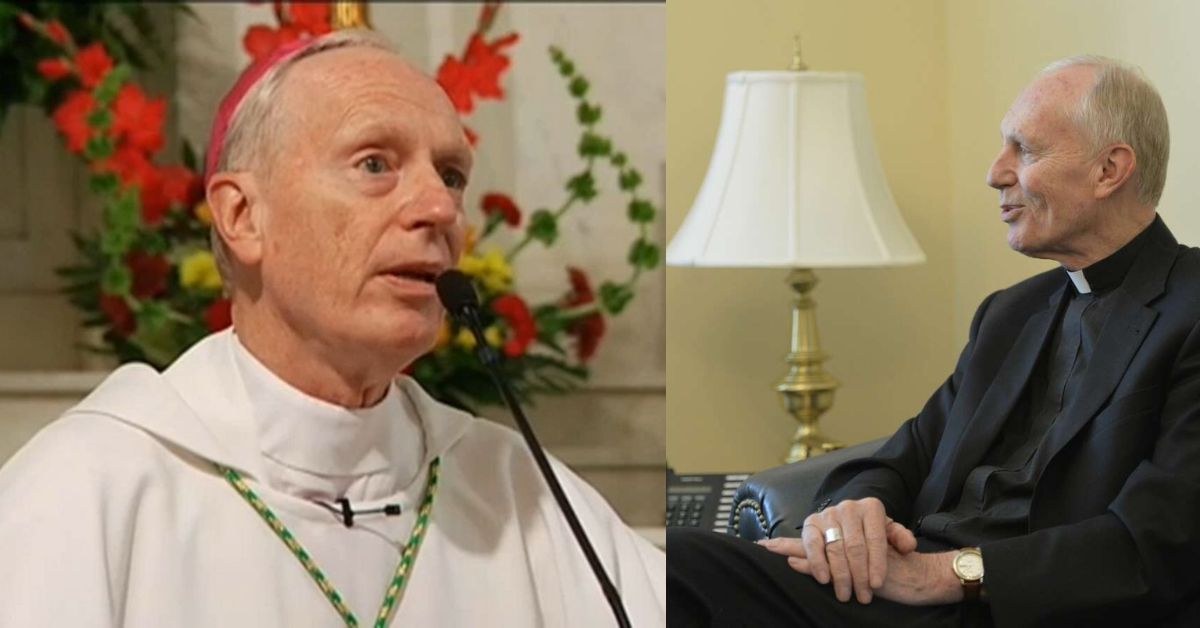 Hubbard was accused of having affairs with two different men in 2004, but a diocese-commissioned inquiry by a former U.S. attorney found no evidence to support the claims.
However, two men and one woman filed lawsuits against Howard after he had retired, accusing him of assaulting them s*xually when they were minors. The Times Union said that the bishop was accused of s*xually abusing at least 10 minors in total, though he disputed those allegations.
If you want to read more posts related to the obituary of other persons you can check out our below posts:
Hubbard did acknowledge in a 2021 deposition that while serving as the diocesan bishop, he had purposefully changed the assignments of abuser priests and neglected to notify the authorities of any incidents or allegations of abuse. According to the bishop, he made those choices to prevent "scandal" and out of "respect for the priesthood."
Early in 2021, under the auspices of the Vatican's Vos estis lux mundi protocols, Cardinal Timothy Dolan received a directive from the Vatican to look into the claims and evidence of Hubbard's alleged personal and professional misdeeds.
When Hubbard was being sued for abuse, the cardinal halted the investigation shortly after it had begun, but Dolan had already received almost 1,400 pages of supporting data.
The bishop who referred to himself as a "street priest" and a "radical" argued for the ordination of women to the clergy and attacked Catholic teaching on s*xuality throughout Hubbard's time as diocesan bishop, which was also marked by theological debate.
Hubbard claimed that his old diocese had placed limitations on his work as a priest in November 2022, and the Albany diocese refuted this claim as incorrect. Hubbard then said that he had petitioned Pope Francis to be released from the privileges and obligations of the clerical state.
The Pillar reported in November of last year that the bishop had stated intentions to wed if the pope granted his request for laicization, citing sources in the Albany diocese.
His plea was rejected by the Vatican. Hubbard, however, revealed earlier this month that he had undertaken a civil marriage ceremony with a lady, despite his clerical vow of celibacy, regardless of the Vatican's ruling. Soon later, Scharfenberger declared that the marriage was void. By Scharfenberger:
"Bishop Hubbard remains a retired bishop of the Roman Catholic Church and therefore cannot enter into marriage,"
Despite the controversy, Scharfenberger stated on Friday that Hubbard had been anointed in his hospital room and needed prayers. Funeral arrangements for Hubbard have not yet been disclosed by the Albany diocese.
However, there may be disagreement regarding the idea of holding an ecclesiastical burial for the deceased bishop. Canon law forbids "manifest sinners" whose funerals would "cause public scandal to the faithful" from having ecclesiastical burials.
Hubbard's burial will certainly raise questions regarding his record as a bishop, the charges of s*xual abuse against him, and his admission of reassigning problematic priests in addition to those pertaining to his invalid marriage. Victims' advocates had reservations about the former Milwaukee archbishop Rembert Weakland's religious funeral in August 2022.
As Milwaukee's archbishop, Weakland frequently oversaw the transfer of s*xually abusive priests between parishes, was accused of berating victims and pressuring them into signing settlement agreements that shielded the abusers from prosecution, and is well-known for suing abuse victims to recoup the costs of the archdiocesan court system.
Additionally, the archbishop was charged with s*xually assaulting a younger man in the 1980s and then paying him off with money stolen from the Milwaukee Archdiocese. Later, Weakland apologized for the embarrassment of his actions and gave back the cash.
Following Hubbard's passing on Saturday, a statement from the Albany diocese was released by various media sites. Hubbard was commended in the statement:
"humble and witty but fearless in the face of controversy and, while deeply respectful of church teaching and tradition, profoundly independent in his thinking."
Here is the PR-firm produced obit: pic.twitter.com/kIHQGklnSP

— JD Flynn (@jdflynn) August 19, 2023
The statement, according to a representative for the Albany diocese who spoke to The Pillar on Saturday, was produced and disseminated by a public relations company Hubbard hired just before he passed away, not the diocese.
Howard Hubbard Obituary
The funeral for Bishop Emeritus Howard J. Hubbard will take place on Friday at 11:30 a.m. The funeral liturgy will be celebrated by Bishop Edward B. Scharfenberger at St. Pius X Church in Loudonville. Before the service, there will be a public visitation from 9 to 11:30 am.
Hubbard, who started his ecclesiastical career as a "street priest" in some of Albany's most impoverished communities and advanced to become the 37-year leader of the Roman Catholic Diocese of Albany, passed away on Saturday afternoon, just days after having a stroke.
Hubbard, who retired as a bishop in 2014, wed a lady after the Vatican turned down his unprecedented request to be excommunicated, less than a month before he passed away.
Follow us on Facebook to get the latest news about what's going on in your area, such as death news, the reason for death, autopsy reports, obituaries, and more.