Melissa Bagley was a kind and dedicated person who tragically perished while attempting to save her 10-year-old son from a strong current at a scenic location in New Hampshire.
Melissa's Facebook page revealed that she was the wife of Lt. Sean Bagley, a police officer with the Everett department and that they had only recently gotten married in January.
Melissa was not only a loving wife and mother, but she also owned and operated the Euphoria Esthetics spa in Swampscott. According to data from the New Hampshire Fish and Game Department, Melissa, her family, and a friend arrived at the Lincoln Woods trailhead on the day of the event at about 1 pm.
They intended to spend the day swimming at Franconia Falls, a well-known hiking and outdoor recreation site. Tragically, what was supposed to be a day of pleasure and relaxation turned into a terrible catastrophe.
Melissa bravely leaped into the river to save her son from the swift stream in response to her son's danger. Despite her heroic efforts and her husband Lt. Sean Bagley's frantic efforts, who discovered Melissa on a rock and performed CPR, Melissa was not successful in being saved.
Learn the tragic tale of Melissa Bagley, a loving mother of four from Massachusetts, who tragically perished while attempting to save her 10-year-old son at Franconia Falls in New Hampshire from a swift stream.
Melissa Bagley Obituary
On Tuesday, August 15, 2023, Melissa D. (Resse) Bagley, 44, of Lynn and formerly of Swampscott, passed away as a result of a sad accident while on vacation with her family. She was a lively soul who was lost way too soon.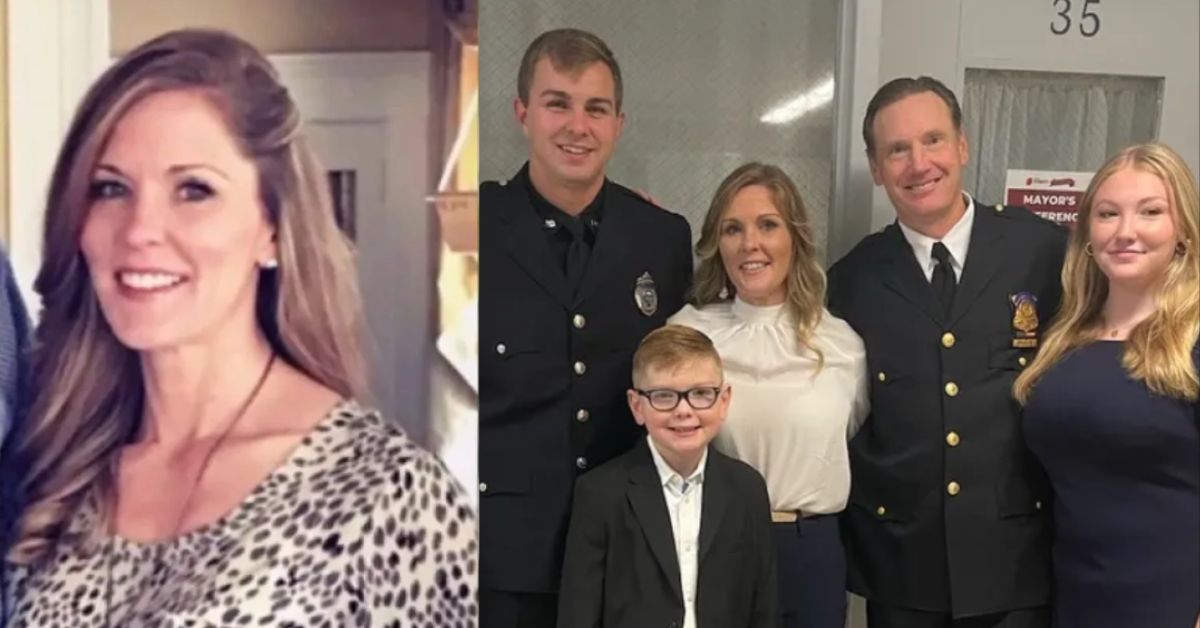 She was Sean M. Bagley's (Lt. EPD) loving and loyal wife, and they were married for nearly 19 years. Sean and Melissa shared a unique and unbreakable link, which was evidence of how deeply they loved each other.
If you are interested in reading the obituaries of other persons, the following links are provided for your convenience:
She was Brenda Resse of Lynn's adored and cherished daughter, having been born in Salem in 1979. She attended Aborn Elementary School, St. Pius V School, and Swampscott High School while growing up in Lynn and Swampscott.
She eventually moved on to Elizabeth Grady to study cosmetology and esthetics, and she spent many years as the former owner and CEO of Swampscott's famed Euphoria Esthetics Day Spa. Although Melissa had accomplished much professionally, her family came first, and being a mother was her greatest delight.
As demonstrated by her time serving as costume director for the drama club at Our Lady of the Assumption School, Lynnfield, and volunteering for Wyoma Little League, she was always the first to volunteer at her children's activities and went above and beyond to ensure that not only her children felt supported, but also all of their team members, classmates, and friends.
The consummate hockey, baseball, and horse show mom, Melissa was incredibly proud of her kids and all they had accomplished. She belonged to the Swampscott Chamber of Commerce, loved gardening, and attended St. John the Evangelist Church in Swampscott.
In addition to her husband Sean and mother Brenda, Melissa is also survived by her devoted children Brendan Powicki (LPD) and his fiancée Alison Frazee, Riley Bagley, Alannah Bagley, and Jonathan Bagley; her devoted sisters Kamelon "Kammy" Stevens and her husband Mike; and Paige Nadolna.
Her nieces and nephews Connor, Joshua, Owen, and Kadence Stevens; Danny, Luke, and Maria Bagley; her grandparents Francis "Frank" and Bettyann (Wormstead) Resse as well as her uncle Scott Resse predeceased her.
Although Melissa's physical absence has left a vacuum, her spirit will live on in the hearts of everyone she touched. She was a comfort and an inspiration to everyone because of her contagious warmth, generosity, and vivacious personality.
She had the amazing capacity to provide unflinching support, direction, and encouraging words to everyone who came into contact with her. On Thursday, August 24, 2023, a funeral service for Melissa will start at 8:30 a.m. from the SOLIMINE FUNERAL HOME, 67 Ocean St. (Rt. 1A), Lynn, and end with a funeral mass at 10 a.m. in St. John the Evangelist Church, Swampscott.
Puritan Lawn Memorial Park in Peabody will be used for the burial. Respectfully inviting family and friends to come. Wednesday's visiting hours are from 3 to 7 p.m. Let's honor Melissa by remembering her through the ladybug, a symbol she held dear as we bid her farewell.
May every ladybug that crosses our path serve as a symbol of her affection and the difference she made in our lives. She will always be missed.
Thank you very much for taking the time to read everything. You are welcome to add Countycurrent.com to your list of favorites on your web browser so that you may return to our website later.