On Monday, February 6th, Board of Education appointees were revealed by Superintendent Dr. John Kopicki. After Sue Burns' retirement, the position of director of administrative services was filled by Dr. Sandy Ward, principal of W.R. Odell Elementary School. On March 1, she will officially start her new job.
Ward has worked as a literacy specialist for Cabarrus County Schools since 2007. In 2009, she started her administrative career as an assistant principal at R. Brown McAllister STEM Elementary, where she remained until 2013 when she was promoted to principal. Ward has been the principal at W.R. Odell Elementary since 2016.
She has previously served as a teacher in the Charlotte-Mecklenburg School System and the Florida Department of Education. Ward attended Syracuse University for her undergraduate studies, Florida Atlantic University for her master's, and Western Carolina University for her doctorate.
W.R. Odell Elementary School's former principal, Dr. Sandy Ward, has moved on to a new position within the district, and the school's former assistant principal, Lisa Ober, has been promoted to principal. On March 1, she will take over as principal at W.R. Odell Elementary.
Open the links provided below to read the articles we have provided as well:
In 1990, Ober began her teaching career in Richmond, Virginia, at the elementary school level. She first worked as an educator in Raleigh before joining Cabarrus County Schools in 2006 as a teacher at Weddington Hills Elementary School. In 2017, she became an assistant principal at W.R. Odell Elementary School, where she has worked ever since.
Ober attended both James Madison University and Appalachian State University to complete her undergraduate and graduate education. She is finishing up her studies for a Ph.D. at Gardner-Webb University right now. Former Cox Mill High School principle intern Ashley Blackwell has replaced Lacee Jacobs as the new assistant principal at Northwest Cabarrus High School.
On February 7, Blackwell started her new job as the guidance counselor at Northwest Cabarrus High School. Blackwell has been an educator in the Cabarrus County Schools system since 2008, when she first joined the faculty at Harris Road Middle School. After that, in 2018, she began working as an educator and MTSS coach at Cox Mill High School.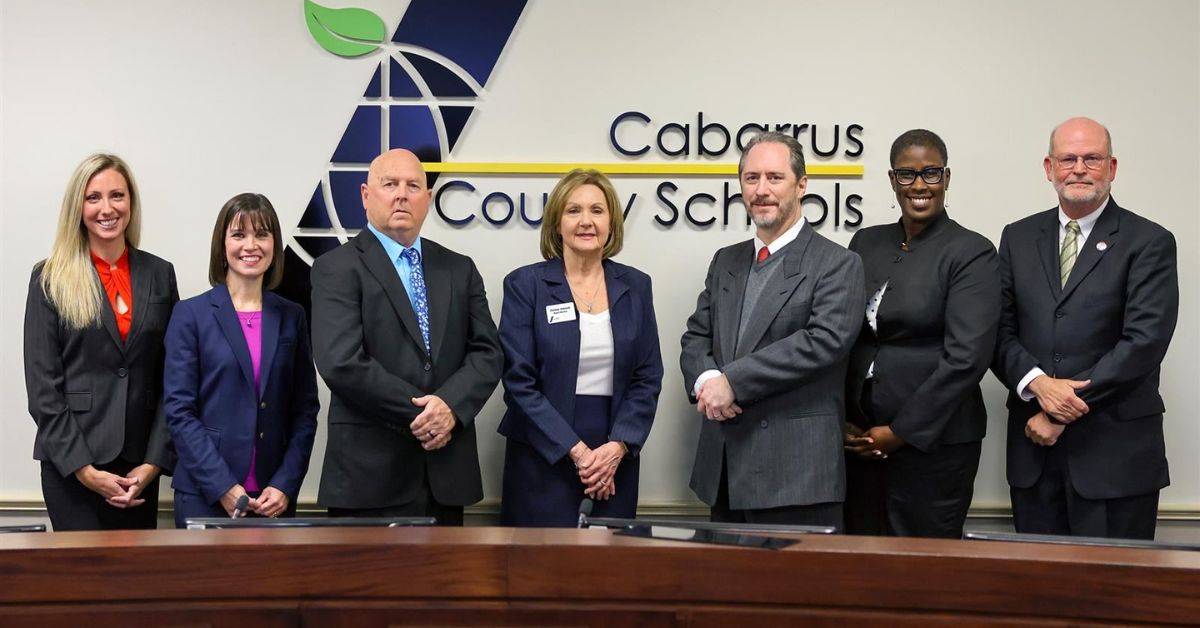 Blackwell had previously worked as a teacher in the states of Georgia and West Virginia before joining CCS. In addition to her master's degrees from UNC Charlotte and Walden University, Ashley has a bachelor's from Philadelphia University. In place of the departing Jerome Crews, C.C. Griffin STEM Middle School has appointed Sandy Johnson to the position of assistant principal.
Johnson's start date at C.C. Griffin is February 14. Johnson started working for Cabarrus County Schools in 2018 as the MTSS coordinator at H.E. Winkler Middle School. She will retire in 2021. Upon her return to CCS in 2022, she took a position as an assistant principal on a part-time basis.
Johnson first entered the education field in 2000, when she started working in an elementary school. In 2005, she made the transition into administrative roles within the Charlotte-Mecklenburg Schools. Having completed her undergraduate studies at Shaw University, Johnson went on to complete her graduate studies at Pfeiffer University.
A master's degree from Gardner-Webb University is another one of her accomplishments. Hickory Ridge High School's newest assistant principal is Onnica Gildersleeve, who was previously the coordinating teacher for the special children's department in Charlotte-Mecklenburg Schools. Since Tom Smith is leaving, Gildersleeve will take his position.
On April 3, she will start working at Hickory Ridge High School. Gildersleeve has been an educator since 2007 when she began working as an early childhood educator for Charlotte-Mecklenburg Schools. In 2016, she became the CMS coordinator educator she is today. Gildersleeve attended the University of Akron for her undergraduate studies and is currently enrolled at the University of North Carolina in Charlotte for her master's.
Follow us on the Twitter handle for more information and up-to-date news.