About a year after the scandal that horrified millions of viewers worldwide, Chris Rock has finally opened up about being slapped by Will Smith during the Oscars.
Rock said:
"Everybody knows, yes it happened, I got slapped a year ago – I got smacked by this motherfucker,"

"And people are like, 'Did it hurt?' It still hurts. I've got Summertime ringing in my ears."
Rock addressed Smith towards the conclusion of his stand-up performance Selective Outrage, broadcast live on Netflix from the Hippodrome Theatre in Baltimore on Saturday night. Rock seemed exhausted and furious as he did so.
Rock made a joke about Smith's wife, Jada Pinkett Smith, having a bald head that she shaved due to alopecia during last year's Oscar ceremony. Smith, who went on to win best actor that night, hit Rock in the middle of the broadcast. Smith yelled at Rock from his seat before approaching the stage to slap Rock across the face. Later, the comic decided not to file a complaint.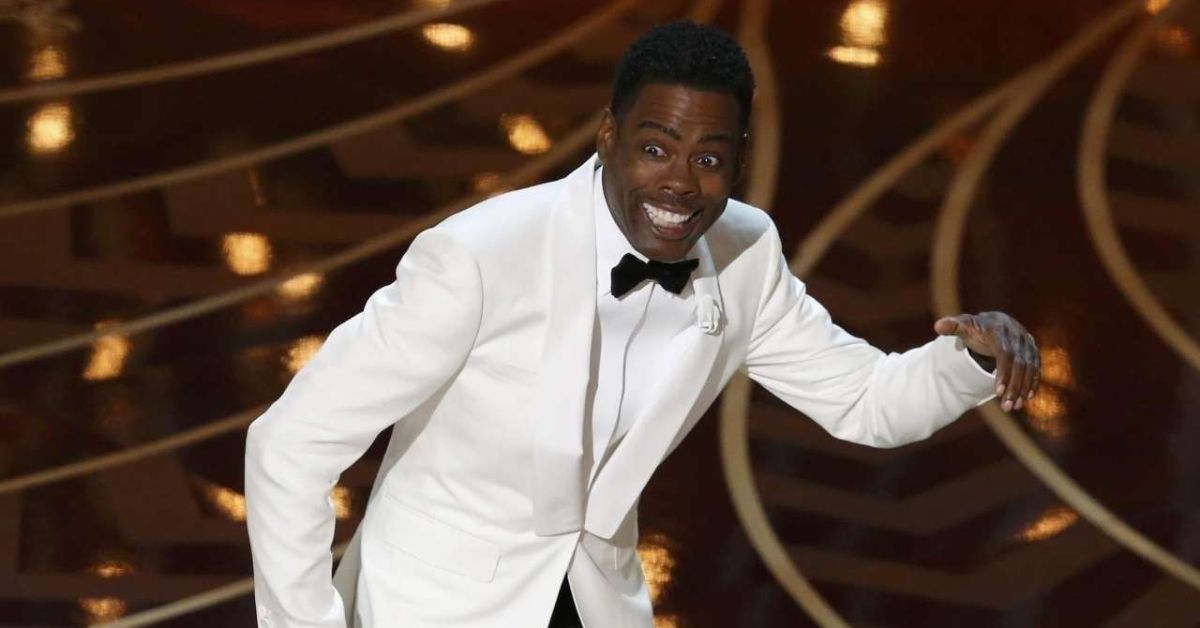 Days later, Rock performed in Boston but said on stage then:
"I'm still kind of processing what happened. So at some point I'll talk about that shit. And it will be serious and funny." Despite going on a world tour in between, this is the first time the comedian has spoken at length about the incident.
Rock made several comments about people seeking attention by classifying themselves as victims in his new show but said:
"I am not a victim. You will never see me on Oprah or Gayle crying. Never going to happen … I took that hit like [boxer Manny] Pacquiao. I took it like motherfucking Pacquiao. Did it hurt? Yeah motherfucker, it hurt."
He rejected people describing himself and Smith as fighting, saying:
"First of all, I know you can't tell on camera but Will Smith is significantly bigger than me. We are not the same size. Will Smith does movies with his shirt off. You ain't never seen me do a movie with my shirt off. I'm in a movie getting open-heart surgery, I've got on a sweater.

"Will Smith played Muhammad Ali in a movie. Do you think I auditioned for that part? He played Muhammad Ali, I played Pookie in New Jack City."
Referring to Pinkett Smith's description of the affair she had with rapper August Alsina while married to Smith. On a segment of her online program Red Table Talk, Pinkett Smith directly admitted the truth to Smith. He said:
"Will Smith practices selective outrage. Everybody knows what the fuck happened. And everybody really knows I had nothing to do with that shit. I didn't have any 'entanglements,'"

"His wife was fucking his son's friend, OK? I normally would not talk about this shit, but for some reason … [they] put that shit on the internet. I have no idea why two talented people would do something that lowdown. What the fuck?"
"Everybody in here has been cheated on. None of us have ever been interviewed by the person that cheated on us on television … She hurt him way more than he hurt me,"

"Everybody called that man a bitch … and who's he hit? Me,"

"I loved Will Smith, my whole life I loved him. I saw him open for Run DMC … he has made some great movies. I have rooted for Will Smith my whole life. And now I watch Emancipation just to see him get whooped."
If you are interested in reading more stories that are connected to Chris Rock and Will Smith, then please click on the following links:
He said he did not retaliate on the night:
"because I got parents. Because I was raised. And you know what my parents taught me? Don't fight in front of white people," he said, throwing his microphone to the ground to end the show.
Smith has repeatedly talked about the slap since, publicly apologizing to Rock the day after on Instagram, writing:
"I was out of line and I was wrong. I am embarrassed and my actions were not indicative of the man I want to be."
Months later, he said he had reached out to Rock, but: "he's not ready to talk."
Please stay connected with us on County Current for more recent news.