On Tuesday, members of the Los Angeles County Board of Supervisors passed several new measures tightening restrictions on the sale and possession of firearms in unincorporated areas in response to the recent spate of deadly mass shootings across the state.
Board Chair Janice Hahn stated the vote, saying,
"We know that blame for the gun violence epidemic lies with the failure of congressional leaders to pass even the most basic federal gun laws." 

"Because they have not acted, we have found actions we can take at the county level to protect lives."
Many of the new ordinances were proposed by Hahn and Supervisor Hilda Solis.
The measure outlaws the sale of firearms and ammunition with a caliber of.50 or higher, and the possession of firearms on county property, such as parks, unless sworn authorities carry them.
In addition, the board demanded the creation of an ordinance that would establish a 1,000-foot separation between gun shops and "child-sensitive places," like schools.
You are welcome to check out the following articles, links to which are provided below:
It also asked for the creation of a law requiring the storage of all privately held firearms behind locked doors and one requiring liability insurance for gun owners. The board also decided to examine the viability of creating a county-level firearms database.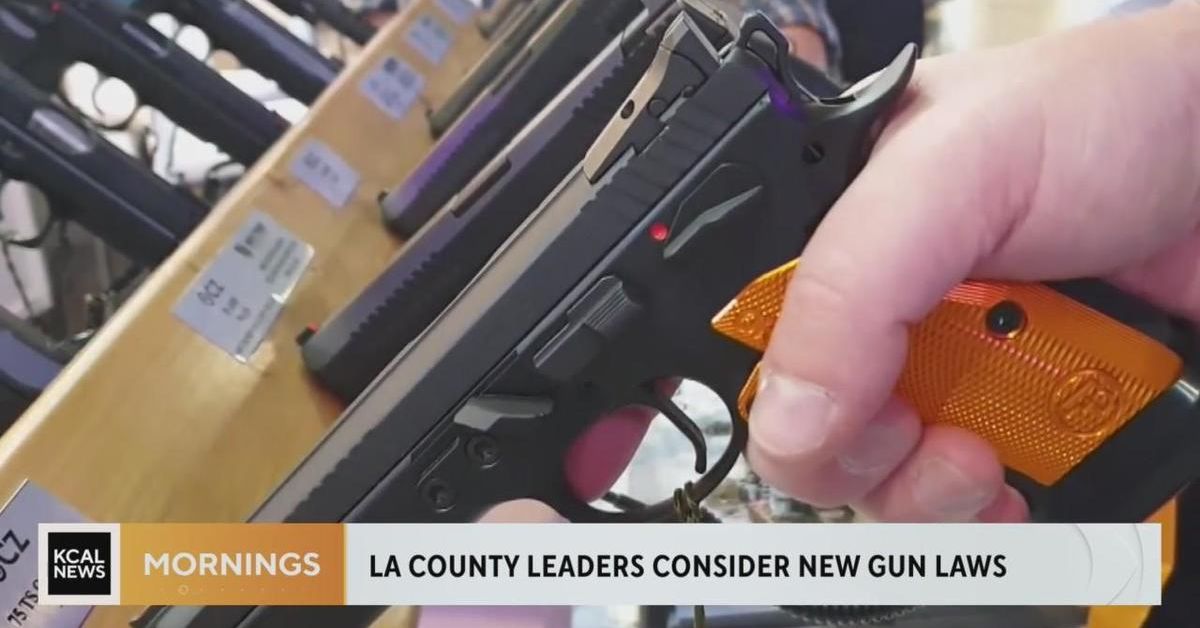 The board sought a study to find locally enforceable gun control measures last year, which led to the creation of the new and proposed legislation. County attorneys created the earliest ordinances as a result of the investigation.
The board also decided to endorse Sen. Dianne Feinstein's (D-CA) initiative to reinstate the 10-year assault rifle prohibition and outlaw selling such weapons and large-capacity magazines to people under 21.
The California Gunowners' Association's executive director, Sam Paredes, expressed doubt that the Feinstein bill would succeed.
He remarked, "Ms. Feinstein has served in the Senate for a long time.  
"She keeps resubmitting the same measure every session. I don't think it will pass the Senate. It certainly won't make it through the House."
According to one of the motions brought before the board on Tuesday, guns are the number one killer of children and teenagers in the US.
The bloodiest mass shooting in county history, the massacre at a dance studio in Monterey Park on January 21 that left 11 people dead, was also mentioned.
Since the tragedy in the Monterey Park community in the First District, Solis remarked, "I vow to do everything I can to protect Los Angeles County people."
If we don't take the necessary action at all levels of government, gun-related violence will continue to wreak widespread destruction, trauma, and harm.