Over the coming years, Cook County officials may invest close to $30 million in upgrading its buildings and other real estate. County authorities want input from the public on any decisions made on the idea before deciding how much money to provide.
According to Commissioner Stacey Hawkins, the county expects to spend between $13.4 million and $30 million over the following five years to upgrade building systems that are close to or have already exceeded their estimated lifespan.
If granted, the county would borrow money to pay for the facility renovations and modifications, she explained that these loans are most frequently referred to as bonds in county records. In a recent interview with WTIP, Hawkins stated that local tax money would cover the repayment of these loans.
The project's budget would cover plumbing fixtures, water heaters, new flooring, walls, and ceilings. Repairing or replacing windows, doors, and external finishes on county-owned buildings could be included in other programs.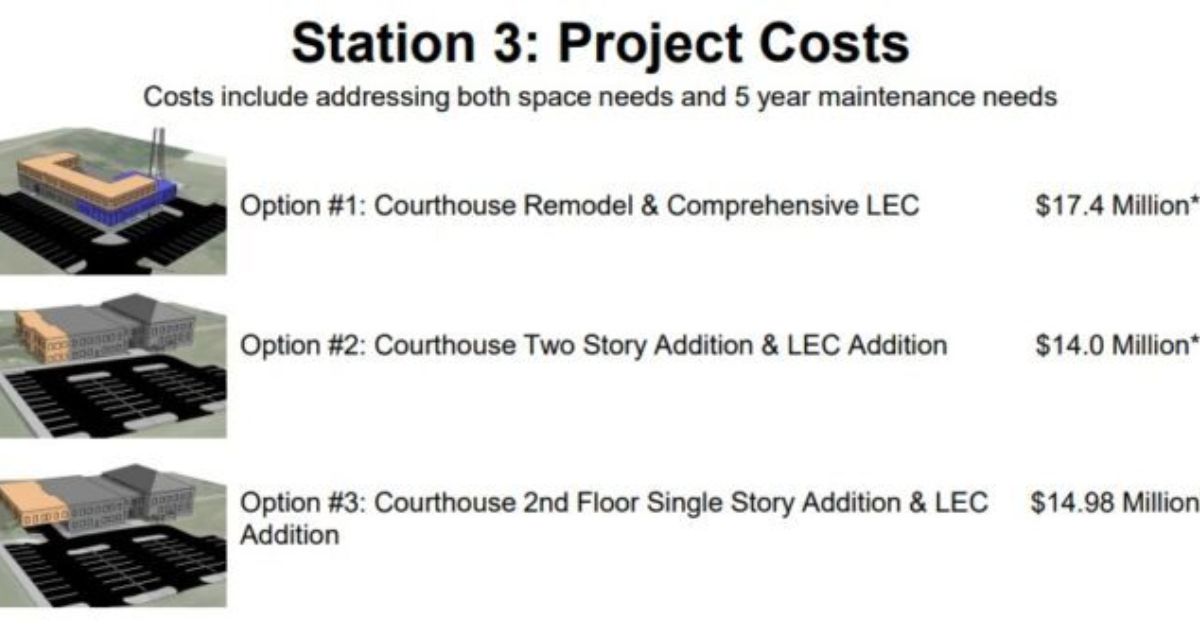 The lack of deputies' workstations, garage bays, and capacity for processing and storing evidence in the law enforcement center will all be addressed in the Capital Improvement Plan (CIP). There will also be a strategy to deal with the courthouse's lack of office space.
If you're interested in learning more, click the links below to read some of the other articles we've written for you:
The main objectives of revising the CIP, according to County Administrator James Joerke, are to improve building system dependability and lower ongoing operating expenses.
"The county has deferred building maintenance to the point that our maintenance staff are always working reactively and struggling to keep up with equipment failures. Too often we run equipment to the point of failure and pay a premium to replace it on short notice," Joerke said.

"By catching up on deferred maintenance and adopting regular equipment replacement schedules, we can operate and maintain our buildings in a more predictable and cost-effective way that will benefit County taxpayers."
The county anticipates issuing bonds to pay for the work given the scope of necessary renovations and repairs, Joerke stated at a series of open house-style sessions in February. Notwithstanding the recent rise in interest rates, Joerke notes that the county has a solid bond rating and would be eligible for cheaper rates than a local government with more outstanding debt and a weaker financial position.
He noted that the county has been investing levy funds in a capital improvement fund with a balance of about $592,000 by the end of 2022. As the organization updates its financial management plan this spring, the amount the county will ultimately need to finance will be decided based on the CIP's final scope.
The courthouse's recent open house events and a subsequent one in November 2022 had little attendance. Hawkins advised local taxpayers to educate themselves on the capital plan-specific expenditures the county is considering. When the commissioners decide how much money to spend on the CIP, if it proceeds, it is not yet known. Find out more about the budgetary plan here.