Denny Crum, who was a famous basketball coach at Louisville, has dἰed. He was 86. Longtime UofL sports information director and close friend of the coach Kenny Klein said Crum dἰed at his home Tuesday morning (9 May), the same day he was admitted into the Naismith Memorial Basketball Hall of Fame 29 years ago.
From 1971 to 2001, Crum was the coach of the UofL men's basketball team. He will always be known as the person who made Louisville basketball famous. In 1980, he led the team and the city to their first-ever national title.
When Louisville beat Duke to win the championship in 1986, it became one of the few schools to have won more than one title and established itself as one of the best teams in the country.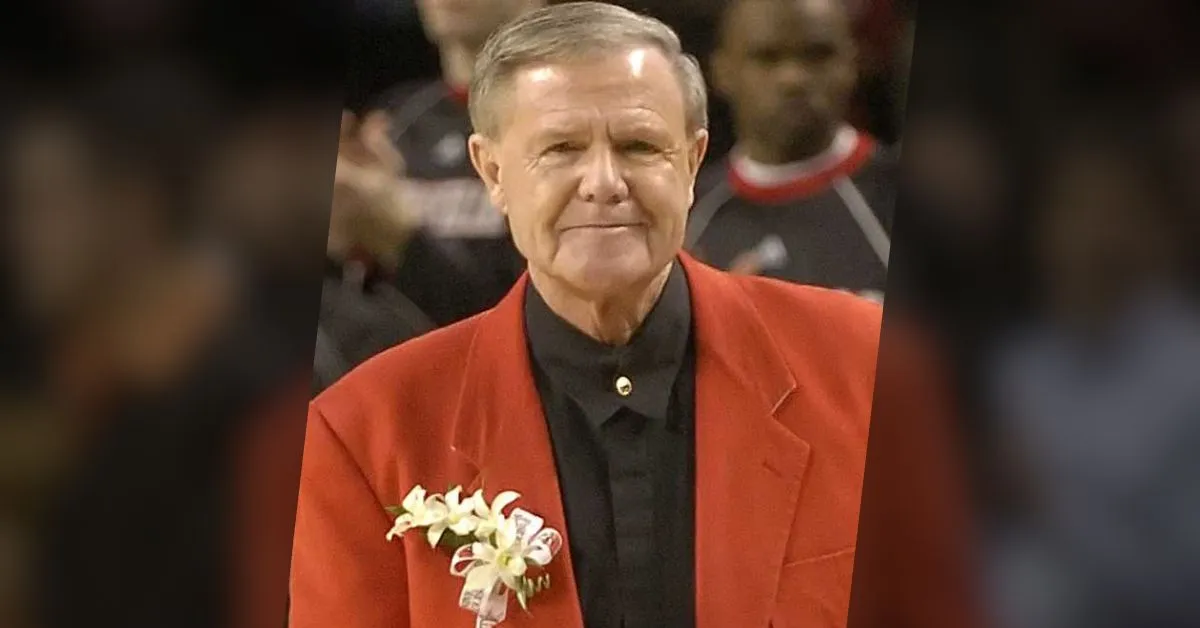 Do you know that Paige Barlow was a great person who changed many people's lives while she was alive? Her work and personal contributions to society are important, and you should find out more about them:
In his 30-year career, he won six Final 4s and 675 games, in addition to the titles. Crum's record got him into the Sports Hall of Fame, made him Coach of the Year three times, and made Cardinals fans love him forever.
Crum, who was born in San Fernando, California, made Louisville his primary home after he stopped coaching. The court at the KFC Yum! Center is named after him, so he will always be remembered in the place he came to call home.
And just a few months ago, Crum got a new "Hometown Heroes" flag, which is a sure sign of Louisville's history. Since 2001, the Denny Crum Scholarship Foundation and the Denny Crum Scholarship Fund at UofL have awarded more than one million dollars to over 425 students.
He once said –
"I hope they remember I really cared about Louisville, loved Louisville, cared about the people here."
No plans have been made yet for the funeral. Rest in peace, Denny. For more news about obituaries like this, be sure to save our website.