Investigators believe that the arrest affidavit for the Aurora dentist accused of poisoning his wife to de@th reveals that he went to "extraordinary measures… to end his wife's life." James Toliver Craig, 45, was detained in the county jail on suspicion of first-degree murder after being apprehended early on Sunday, 19 March by Aurora Police Department Major Crimes Murder Unit officers.
Investigators believe that Craig had "gone to great lengths to try and end his wife's life" and that he had ordered multiple poisons, researched online how much poison to use to kill a human and whether arsenic was detectable in an autopsy, in the days leading up to her de@th.
Documents show that Craig set up a new Gmail account, which he only used in dental room 9 of his office, which is located in the 14000 block of East Hampden Avenue. Using this account, he looked up a number of "undetectable poisons," bought Crystalline Metalloid Arsenic from Amazon, and conducted other research.
Even though he claimed the poisons were for work, according to the investigators, he used that Gmail address and not his business email to purchase the poisons.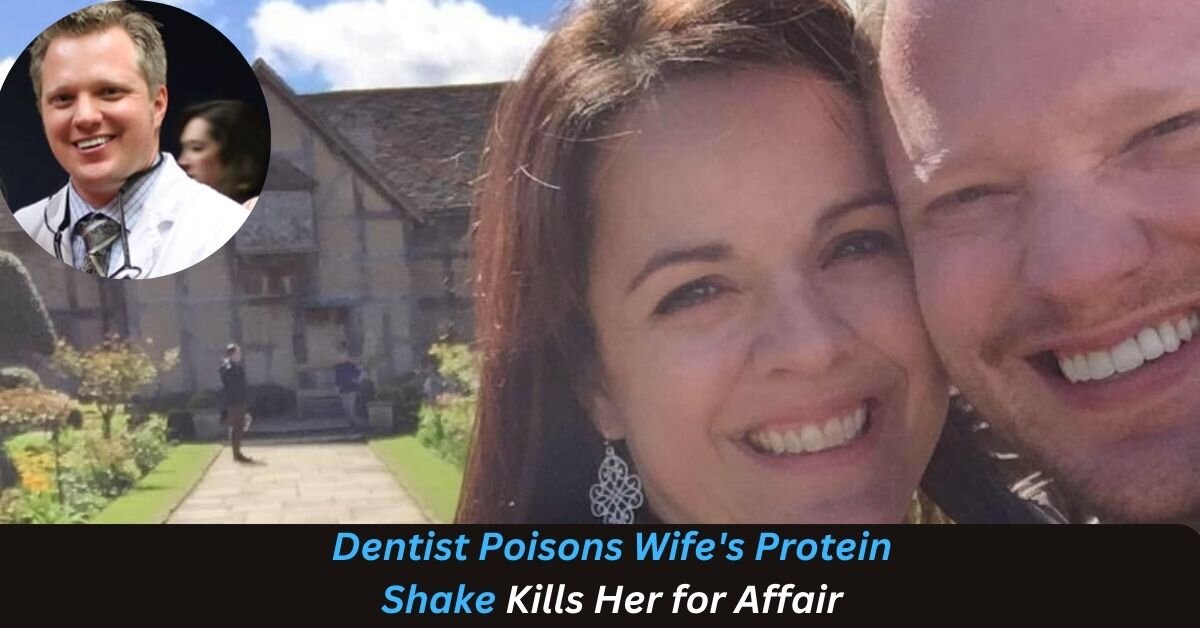 On March 4, two days after the arsenic was brought to Craig's house, his wife, 43-year-old Angela, was sent to Parker Adventist Hospital after claiming that her head felt strange, she was dizzy, and her eyes weren't focusing. She claimed that her body was responding slowly and didn't feel quite right in her thoughts.
These symptoms match those caused by arsenic. On March 6, the day after Angela was discharged from the hospital, Craig placed an order for Oleandrin, a cardiac glycoside derived from the deadly oleander plant. FedEx seized that shipment and did not deliver it. On the form, the usage stated (as reported by CBS News)
"Products are for research use only. Not for human use. We do not sell to patients."
Craig placed an overnight shipping order for Sigma (Potassium Cyanide) from Midland Scientific on March 8. The shipment was supposed to reach his office on March 13, but there were delays. An employee was instructed not to open the gift by Craig since it was personal.
The package was opened and then resealed by a different employee, but not before that employee noticed that it contained potassium cyanide. Angela was once more brought to the hospital from March 9 to 14, but she was readmitted on March 15 after having a violent seizure.
She was put on life support in the ICU and never had her brain function return. On March 18, she was proclaimed deceased. The affidavit's witness testimony claim that Craig objected to the hospital performing an autopsy. The affidavit states that Craig made protein shakes frequently and frequently gave them to Angela.
He is thought to have given Angela the poison through the shaking. In a text exchange, Angela admits she felt drugged and that Craig assured her, "I didn't drug you. Investigators think Craig was trying to start a new relationship with a different lady and had flown her to Colorado from another state while Angela was in the hospital.
After Craig informed him that Angela was critically ill, Craig's dental practice partner went to the hospital where Angela was receiving treatment. On March 15, he revealed to a hospital nurse that Craig had just ordered potassium cyanide for their dental office, adding that there was no medical justification for the request.
He also disclosed to the nurse his suspicions regarding Angela's possible poisoning. The investigation started after the nurse made the police call. In fact, Craig and his business partner went to dentistry school together and had been friends for more than 20 years.
We have gathered a selection of recent articles with pertinent links below for those of you who are interested in learning more about the recent homicide that took place in your neighborhood:
The affidavit includes a text from Craig to his business partner urging him to do him a favor (as reported by MEAWW)
"Please don't talk to anyone about what we talked about last night, including any law enforcement officers."
Angela had been wanting to break up with Craig for years, according to friends, and the pair was having financial difficulties. Craig was informed of the accusations that led to his detention when he appeared in court on Monday morning.
Please ensure that you maintain your connection with us here on County Current in order to receive more of the most recent and breaking news.