According to South West Water (SWW), if two plants are built, desalination may provide more than a third of Cornwall's drinking water. It was reported that there was  "immense and increasing pressure" on the region's water supplies.
Data suggests that Cornwall's primary reservoir, Colliford, located on Bodmin Moor, is just around halfway filled. According to the Environment Agency, "drought" conditions persist in Devon, Cornwall, and the Islands of Scilly.
David Harris, director of drought and resilience at SWW, said that while it was impossible to know how much rain would fall, the company was prepared for any eventuality. Desalination plants take seawater and filter out the salt so that it can be used for drinking.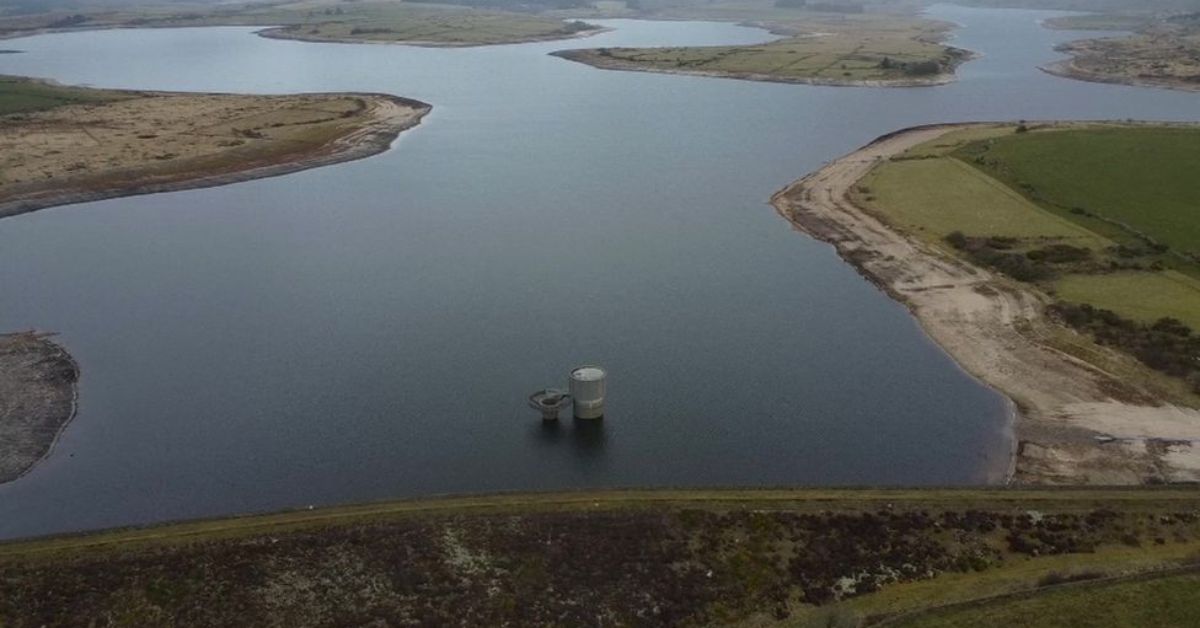 At present, there are facilities on the Isles of Scilly and the Channel Islands, there is also a facility in London; and SWW is planning to build two facilities in Cornwall, the precise locations of which are currently under wraps.
"What last year has shown us and what climate changes shows us is we need to be developing climate-independent sources of water here in Cornwall," said Mr. Harris. "We've got an 800-odd mile coastline; it's logical for us to look to desalination."
Mr. Harris has stated that the two plants proposed for the south coast of Cornwall will produce around 60 megaliters, or 60 million liters, per day. bout 170 megaliters per day is consumed in Cornwall, so if the plants are built, desalination could provide more than a third of the county's water supply.
Mr. Harris said the plants could be operational by the summer, but he acknowledged that this was "very challenging" from an engineering standpoint and in terms of permits, for which SWW was working with the Environment Agency and Cornwall Council.
Use our articles as a guide to learning more about the best attractions and activities in your county of residence:
Mr. Harris said that six other sites for desalination were identified in case they were needed in the future, and that the current investment in desalination and other measures such as pumping was £80m. Colliford, Cornwall's largest inland water, has a current storage level of 48.9%, down from 49.4% a week earlier.
Mr. Harris noted that the water supply is "not where we'd like it to be," despite the fact that normal storage levels for this time of year are between 70 and 80 percent. The reservoir level at Colliford is "astonishingly low" according to environmental activist Jim Hunt of Davidstow, near Camelford, who has been keeping tabs on reservoir levels for the past few years.
Cornwall's largest reservoir is only about halfway full, he said, because of the heavy rainfall experienced throughout the winter and the unusually dry conditions in February. "Where's the water gone?"
Analysis
Written by BBC's chief meteorologist David Braine When compared to other, smaller reservoirs, Colliford's capacity of 28,000 megaliters makes it one of the three most important reservoirs for Devon and Cornwall.
There was still eighty percent of empty seats a year ago at this time. Even now, it is still only a little more than half filled, despite having dropped to a record low of 15% during last summer's scorching and dry spell.
The combined reservoir capacity of Devon and Cornwall is 71.4%, down from almost 90% a year ago. Although we got above-average rainfall in November, December, and January, February was quite dry, and certain parts of Cornwall and Devon are still officially in drought.
During dry periods, SWW pumps water from rivers and other sources into Colliford to speed up the filling process, so the reservoir isn't simply filled by rain. Yet, the quantity of water required to run a dishwasher or take a shower is an indicator of demand.
SWW claimed it had taken swift action to increase water resilience, such as applying for and receiving many drought permits that would allow it to abstract more water. Hawks Tor, a redundant china clay pit purchased in 2022 and rebuilt into a new reservoir in nine months, supplied crucial fresh resource, the firm said, adding that it had brought in 22 people from Bristol Water to help with customer leaks.
It is a "significant step," according to Alastair Chisholm, director of policy at the Chartered Institute of Water and Environmental Management.
"Having said that, it's a completely normal technology in other parts of the world. It can be really flexible, it can be really useful when we need extra supplies in drought conditions," he said.

"It's going to be really helpful and we're going to see increasing pressures on water resources both in the South West and across the rest of the country in the coming decades."
Mr. Chisholm also stated that the public did not need to be concerned about running out of water, but that it did need to do its part.
"We're not asking them to not use water, we're just asking them to use water responsibly," he said.