On May 30, 2023, with her family by her side, Donna Nelson, a loving wife, mother, grandmother, and great-grandmother, dἰed at 89, leaving Waterloo, Iowa, without a beloved pillar. Donna spent more than 70 years as an active member of the Waterloo neighborhood.
She worked tirelessly to promote the renovation of downtown Waterloo alongside her husband, Verner D. Nelson, Sr. They co-founded the Waterloo Redevelopment Authority and Updowntowners, today known as Main Street, and Donna served as its first president.
She worked tirelessly to keep Waterloo's downtown intact and insisted on its importance for the community's future. She had a strong sense of pride for Waterloo and had made it her life's work to protect its culture and tradition because she thought that the city's vibrancy could only be sustained by the success of its downtown commercial and cultural sectors.
Donna relocated to the city in 1950 and, together with Vern, a resident of Waterloo, graduated from East High School. Donna was born in her grandfather's attic in Detroit, Michigan. They first connected at the Waterloo First Baptist Church's Youth Fellowship Dance in 1950, where they have been committed members ever since.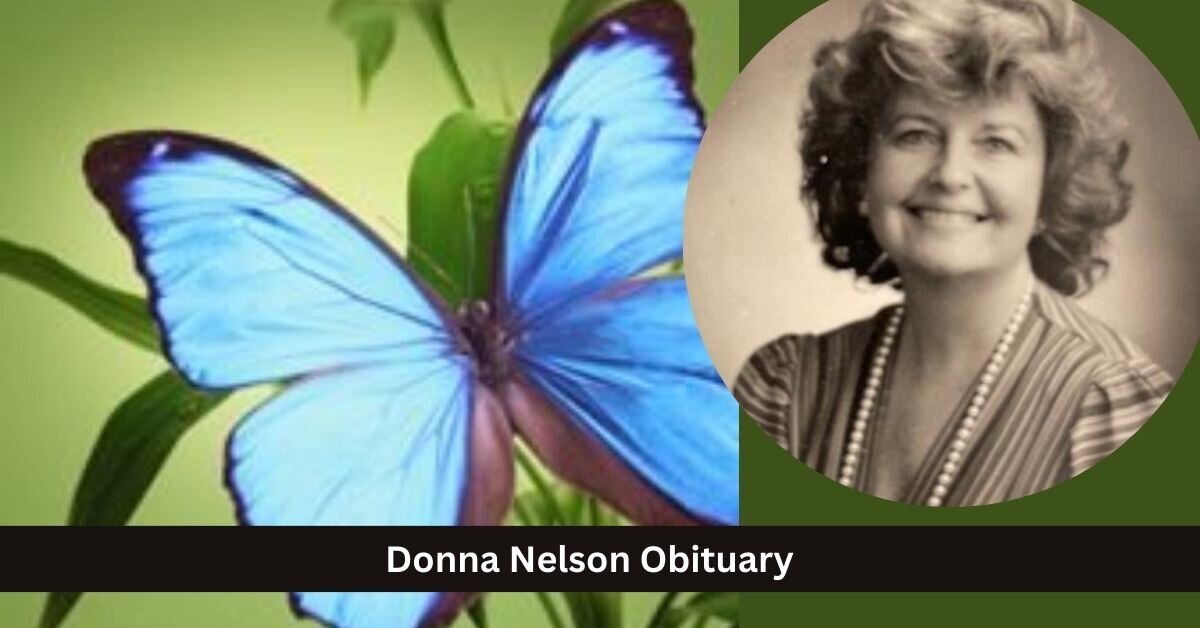 On January 31, 1953, the two got married. The Palmer House in Chicago, where Vern and Donna celebrated their platinum wedding anniversary this past year, was the same hotel where they had their honeymoon seventy years prior. Vern and Donna were inseparable partners in life and business.
Together they started their careers at Warren Transport, the business owned by her father and uncle, where Donna was the office manager, and Vern was the sales manager. They launched the Nelson Insurance Agency in 1960, which has since become a well-known company with locations throughout several states.
The entrepreneurial attitude extended beyond the insurance industry. 1968 they debuted their construction by erecting five office buildings on Falls Avenue. This was the first of several investments in diverse industries: construction, rehabilitation, trucking, insurance, athletic club, and restaurants.
They bought and sold numerous properties throughout the years, showcasing their aptitude for spotting economic opportunities. She had a spirit of exploration. She visited every continent but Antarctica during her travels. She traveled to the vibrant alleys of Vietnam, Bermuda's pink sand beaches, the Canary Islands archipelago, and Costa Rica's woods.
She took the Concorde and the Orient Express. She was allowed to see the Cheyenne Mountain Complex in Colorado, once the headquarters of the United States Space Command, in the 1970s by the North American Aerospace Defense Command (NORAD), the most guarded location in the entire world.
Vern and Donna took part in what the group called a Spanish potluck in Waterloo for more than fifty years after visiting Spain with several locals. The inaugural fundraising event for Charles E. "Chuck" Grassley, a young aspiring politician, was hosted at Donna and Vern's house.
Donna was a powerhouse. She won over twenty honors, including the 1985 Citizen of the Year award from the Waterloo Chamber of Commerce. She also won the Athena Award for Women in Business and the Waterloo Preservation Award for the first time.
She was inducted into the Cedar Valley Business Hall of Fame in 2004, the East High Hall of Fame in 2010, and 2015, the Waterloo Courier presented her with the Eight over Eighty Award. She served as the American Cancer Society's regional fundraising chair, the Otto Schoitz Foundation board chair, and the Waterloo Chamber of Commerce board chair.
She served on the boards of numerous organizations, including the American Heart Association, the Salvation Army, and the United Way. Donna was a shining example in Waterloo regarding their dedication to her family and community. Her life is proof of her fortitude, vision, and passionate love for Waterloo. She will be sadly missed and cherished in our memories.
We had previously written a few articles about obituaries. Visit the following links to learn more:
The survivors of Donna include her husband of 70 years, Verner, of Waterloo; her children, Verner Donald Nelson Jr. of Waterloo, Lisa (Robert) Nelson Mitrovich of Los Angeles, and Elizabeth (David) Nelson O'Malley of Waterloo; the grandchildren, Verner Donald (Jenna) Nelson III of Waterloo, Nonalee O'Malley of Panama City, FL, Jameson Mitrovich of Los Angeles.
Reg She was predeceased by her daughter-in-law Jody Westemeier Nelson, sister Deborah Warren Kennedy, brothers John Warren and Irwin George "Oogie" Warren, sister-in-law Kenneth (Jane) Nelson, nephews Henry Molinaro and John Bergstrom, nieces Gina Warren and Christina Warren, and sister Deborah Warren Molinaro and brother-in-law Robert Molinaro. She is also Blessed Maria Assunta Pallotta's niece.
Keep up with the latest happenings by following our Twitter page.