Reubens, born Paul Rubenfeld on August 27, 1952, was an American actor, comedian, writer, and producer best known for originating and starring as Pee-wee Herman.
Reubens created the character of Pee-wee Herman in the late 1970s, a quirky, childlike man with a distinctive high-pitched voice and a passion for red bow ties and grey suits. The innocent and naive demeanour of the character was a blend of humour and satire that appealed to both youngsters and adults.
We always thought of Pee-Wee Herman as someone with a really good heart, but you know, didn't have a clue about a lot of things. Someone who was truly naive and was doing his best, but it didn't always turn out that way.
In 1981, The Pee-Wee Herman Show, a live stage show, introduced Pee-wee Herman. The Pee-Wee Herman Show, which premiered on HBO in 1981, was a hit and drew the attention of Hollywood filmmakers. Reubens created the hugely successful children's television show Pee-wee's Playhouse in 1986.
The show earned critical acclaim and many Emmy Awards for combining live-action, puppetry, and animation. It became a cultural sensation, cementing Reubens' reputation as a comedic genius. However, on July 31, 2023, the world was shocked to learn that Paul Reuben had died because no one saw it coming.
How Did Paul Reubens Die?
 Paul Reubens died at the age of 70 after a secret battle with an unspecified type of cancer. Last night, we said farewell to Paul Reubens, an iconic American actor, comedian, writer, and producer whose beloved character Pee-wee Herman delighted generations of children and adults with his positivity, whimsy, and belief in the importance of kindness.
Paul fought cancer bravely and privately for years, with his trademark tenacity and wit. He will be remembered in the comedy pantheon and in our hearts as a valued friend and guy of great character and generosity of spirit.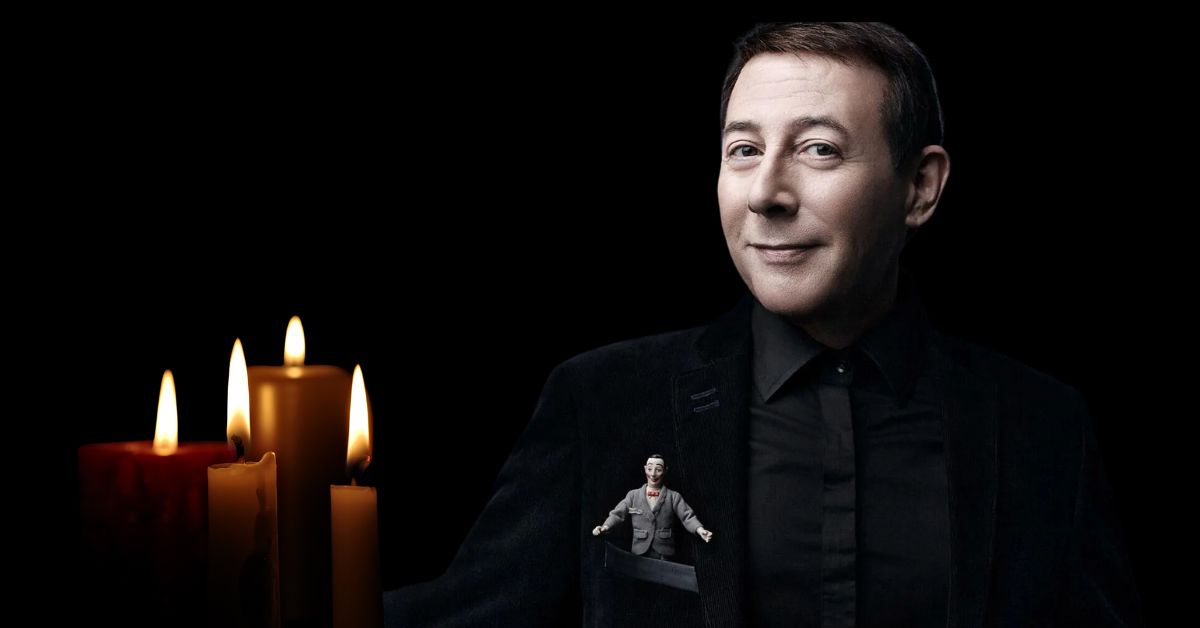 In a social media message shared after his death, Reubens addressed his time away from the spotlight in a personal statement written before his death. Please accept my apologies for not making public what I've been going through for the last six years, he wrote. I've always received a lot of love and respect from my friends, fans, and supporters.
We adored you all and had a great time creating art for you. Reubens requested in a separate statement that sympathy be made in honour of [his] late parents, Judy and Milton Rubenfeld, to Stand Up to Cancer or organizations involved in Dementia and Alzheimer's care, support, and research.
Reubens capitalized on his character's success by starring in Tim Burton's Pee-wee's Big Adventure, which was released in 1985. The film was a commercial and critical success, with 87 per cent of 46 critics giving it a favourable review, with an average rating of 7.85/10 on review aggregate Rotten Tomatoes.
Tim attended CalArts, oddly enough, but he arrived after me and we didn't know each other. I submitted the script for the film along with a list of roughly 200 directors I thought were good from a directors' book. The studio then settled on one director who wasn't on my list and who I thought was completely wrong, Reubens explained to Paul Rudd in a 2009 Interview article. Friends, though, insisted that they were creatively made for each other.
By clicking on the links below, you may access the obituaries of other people who were mentioned in our earlier blogs:
We knew in the first six shots that I wanted him to do it when I screened the short film the next day. It was very fantastic. It was the best bit of luck I could have had early in my career. We were absolutely in sync. At the moment, he was 26 years old.
Despite being a popular TV character and actor, Reubens' career was not without controversy. He was arrested for indecent exposure at an adult movie theatre in 1991, which became a popular joke. Reubens was arrested again a decade later, this time for possessing child pornography. His lawyer contended that a recording acquired in another case had been placed in the evidence against Reubens by mistake, and three years later, the child pornography accusation was dismissed, with Rubens instead pleading guilty to obscenity.
We probably have become more infamous from two misdemeanours than probably anyone I could think of. In 1991, when Stone Phillips asked him what he was thinking. Well, obviously I wasn't thinking. You know what I mean? I wasn't thinking to myself, You're a children's show host? Your show is still on the air. Those were not my lists. I felt like they were implying that I was sitting in a darkened movie theatre in my Pee-Wee suit.
But you had to know that being caught in a place like that, being a children's entertainer, would lead to everything getting blown up, Phillips remarked, to which Reubens replied, I guess I did have to know that. Nonetheless, there I was. That did not seem like a crime to me. It didn't appear to be anyone else's concern but mine. If you want to search for more information on famous people's deἀths, obituaries, and other news, you can bookmark our website CountyCurrent.com.