Tom Sandoval claimed that his long-term partner inquired about having children with him on the day Ariana Madix is thought to have learned of his extramarital relationship with Raquel Leviss. Sandoval said Madix asked him about fertilizing the eggs she froze:
"I'm like, we're broken up. What?" he said. "It scared me. It really scared me."
In an episode of Howie Mandel's podcast Howie Mandel Does Things, Vanderpump Rules star Sandoval made many shocking statements, and that was just one of them. Moreover, Madix and Levis co-star on the Bravo program, and Mandel and his daughter Jackelyn Shultz co-host their father's podcast.
According to people, Sandoval provided a timeline of their split in the podcast interview. Madix has not publicly acknowledged that their relationship terminated because of Sandoval's romance with Leviss. Since then, rumors have circulated that Sandoval and Madix are no longer together.
Sandoval started his appearance on the podcast by admitting his affair with Leviss was "completely wrong and totally fucked up" and that he still had love for Madix. "I love Ariana," Sandoval said at the beginning of his appearance. "I still love Ariana, and I care about her very much so."
According to Headtopics, He then said their nine-year relationship had recently felt more like a friendship:
"We were a brand," Sandoval said. "The relationship was lacking intimacy [and] connection." He noted their communication was "not great" but claimed they kept "the optics up."
On the podcast, Sandoval affirmed that their deeper friendship started following a cast outing to the Mondrian Hotel in West Hollywood in August. The current season of the show recently featured a scene from this expedition. Madix is not thought to have been present during the gathering.
According to Vulture, Sandoval said he and Leviss first kissed one night in his backyard while locked outside his house. Sandoval said on the podcast:
"I felt something that I hadn't felt in so long, like, emotionally." 
He claimed that after that, he withdrew from Madix and began seeking treatment to determine how he would handle their relationship. However, Sandoval said his feelings for Leviss did not subside, so he asked Madix to go to couples therapy with him, where he started to float the idea of breaking up with her. This resulted in Madix having "180'd" and being "so unbelievably sweet and amazing."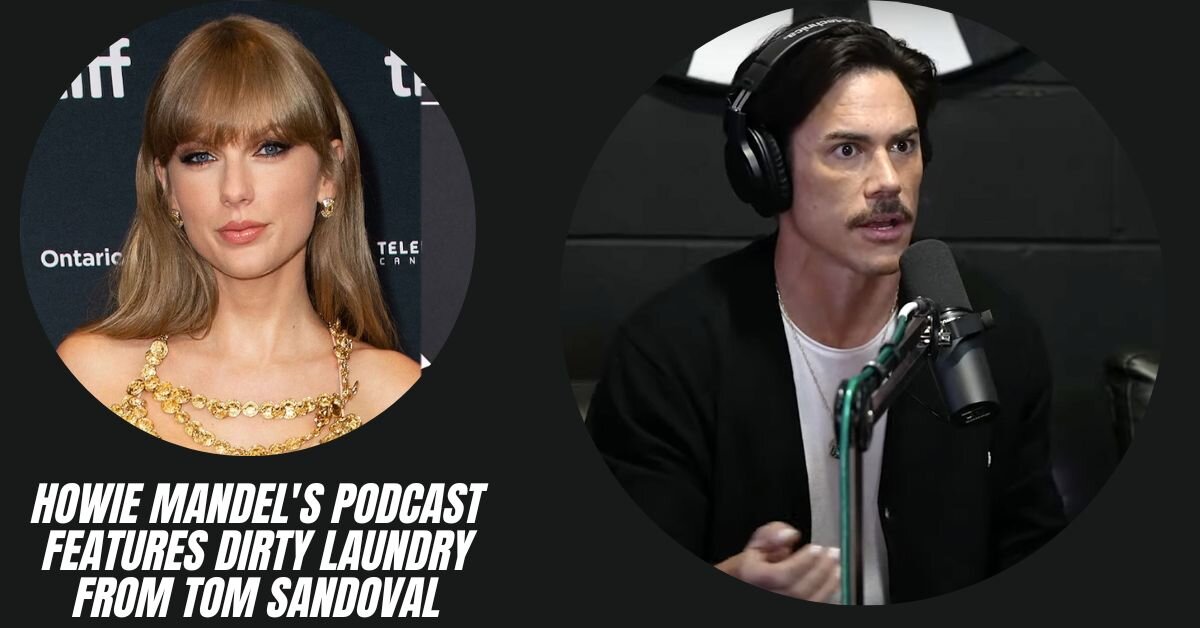 According to Sandoval, this did not prevent him from contacting Leviss, including FaceTiming her "all the time." He claimed he broke up with Madix on Valentine's Day but said she was "fully in denial" about the end of the relationship.
"She's like, 'I'm not letting you leave me,'" he said. "'You're going to have to force me out of this relationship.'"
You can visit the website provided here if you're interested in learning more about the other celebrity divorces that are listed below:
According to Buzzfeed News, when Sandoval was performing with his band at his pub TomTom, Madix is thought to have looked through Sandoval's phone to learn about the relationship:
"But we were broken up," he said. "She knew we were broken up. She didn't tell anybody, but she knew. She was trying to convince me to not be broken up or to get back together, but that was not the case."
For further updates and the most recent news, follow us on Twitter.