Jacques F. "Jay" Rougeau Jr., 29, of Mifflintown, Pennsylvania, and formerly of Corry, Pennsylvania, dἰed on June 17, 2023, while performing his duty. He was the son of Millcreek, Pennsylvania natives Angela (Hunt) Gervasio and Carlo when he was born on September 7, 1993, in San Diego, California.
Jay was raised and educated in Corry and graduated from Corry Area High School in 2012. After that, Jay attended Penn State Behrend and earned a bachelor's degree in criminology from Penn State Main Campus in 2015. He spent several years working in loss prevention at Weis Markets after that until enrolling in the Pennsylvania State Police Academy, from which he graduated on January 8, 2021.
Jay spent most of his State Police career stationed in York, Pennsylvania, with the military. He was assigned to Troop G in Lewistown, Pennsylvania, in March 2023. The Fraternal Order of Police was something he belonged to. Jay enjoyed playing basketball, flying drones, and watching Penn State football in addition to his other passions for these sports. He also cherished Winnie and Charlie, his Boxers. Jason Miller, Jay's father-in-law, dἰed before Jay.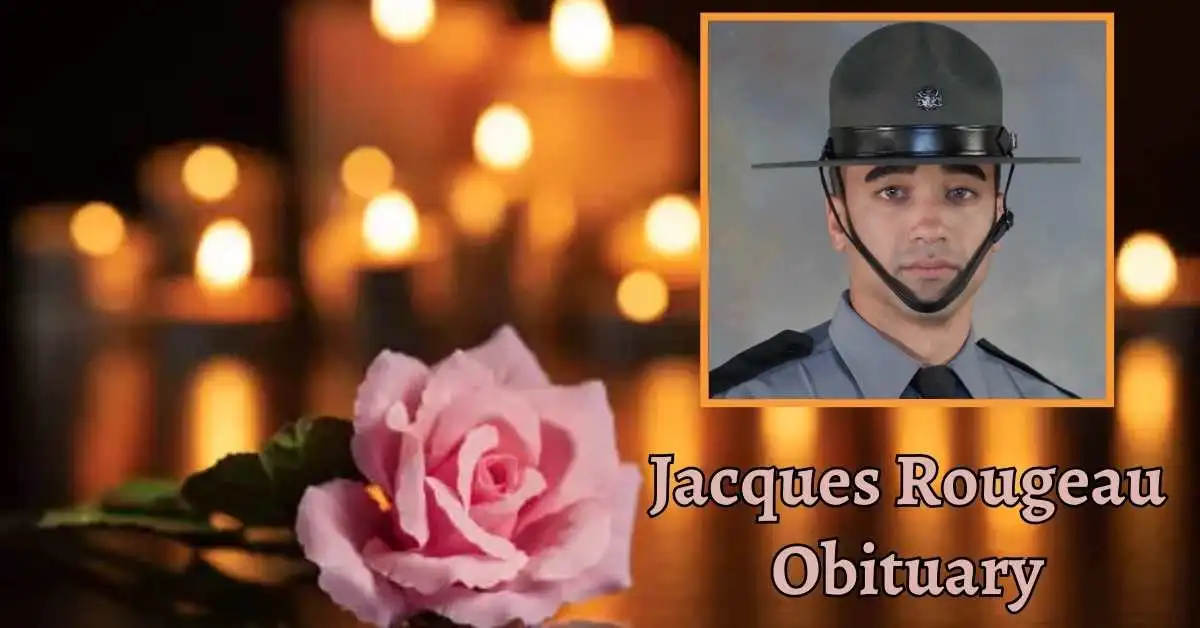 Jay is also survived by his wife, Chloe (Miller) Rougeau, whom he married on September 30, 2017, in Corry, Pennsylvania; his sister Christina Rougeau-Bailey and her husband Colton; his brother Justin Hunt; his mother-in-law Melanie Miller; his brother-in-law Nick Miller and his wife Elizabeth of Pittsburgh, Pennsylvania; and his maternal grandparents Emily Hunt of Corry, Pennsylvania, and Kenneth "Poppa Chip" Hunt and his wife Cheryl of Corry, Pennsylvania.
Alaya, Kai, and Waylon, his beloved nieces and nephews, are also left behind. Numerous aunts, uncles, and cousins are also left to care for him.
Please read the following articles if you like to learn about  the obituaries of more notable people:
The viewing and service will occur at the Bayfront Convention Center, 1 Sassafras Pier, Erie, PA 16507, and are open to family and friends. On Monday, June 26th, visitation will be from 12 pm to 3 pm and 5 pm to 8 pm. The ceremony will start at 11 a.m. on Tuesday, June 27. The celebrant will be Rev. Brian Eiss.
At a later time, there will be a discrete graveside service near Mifflintown, Pennsylvania. Donations to the PSTA Survivor Fund, 3625 Vartan Way, Harrisburg, PA 17110, may be donated instead of flowers. Bracken Funeral Home, Inc., 315 N. Center St., Corry, PA 16407, make funeral arrangements.
Get in touch with us via our Twitter account (@countycurrent) if you have any questions or thoughts.