Late on Friday (24 March), Kanye West posted on social media for the first time in several months to say that Jonah Hill's role in 21 Jump Street had made him "like Jewish people again."
In his first Instagram post of 2023, and his first since a series of antisemitic tirades got him booted from social media in the first place, West wrote (According to Rollingstone)
"Watching Jonah Hill in 21 Jump street made me like Jewish people again."
In what's perhaps his version of a mea culpa, West, who praised Hitler on Infowars and surrounded himself with notorious far-right extremists during the tail end of 2022, added (as reported by Deadline)
"No one should take anger against one or two individuals and transform that into hatred towards millions of innocent people. No Christian can be labeled antisemite knowing Jesus is Jew."
West again thanked Hill's performance in a comedy reboot of an 80s TV cop drama for his epiphany on Twitter:
"Thank you Jonah Hill I love you."

https://twitter.com/upblissed/status/1639533232394842112
When West appeared at his Yeezy design presentation in October, he caused a wave of criticism by donning a "White Lives Matter" shirt. Since then, he has claimed that the "Jewish media" is trying to silence him and has a personal vendetta against him.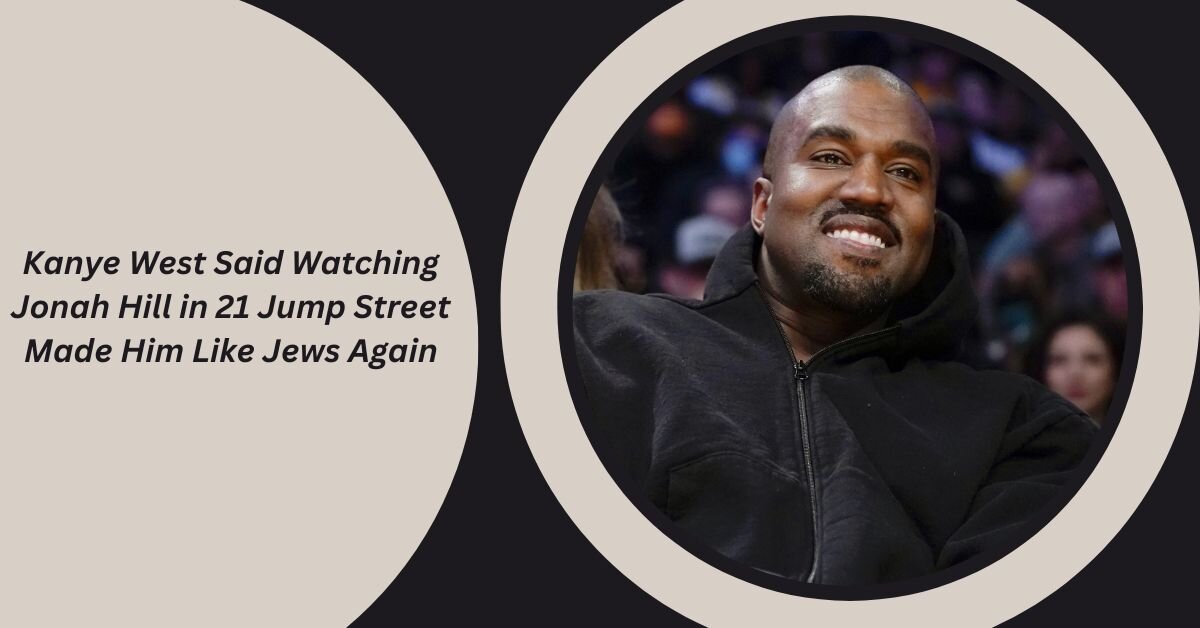 Several businesses severed connections with Kanye West after he threatened to "d*eath con 3 on Jewish people," including JP Morgan Chase, CAA, Vogue, Balenciaga, and, most crucially, Adidas, who canceled their $1 billion contract with the artist.
Whether or not West is sincere about liking Jews again, a significant amount of his harm has already been done: The Anti-Defamation League published a report in February detailing numerous instances of harassment, intimidation, and vandalism coordinated under the motto "Ye is right."
You might also be interested in reading the following great stories about Kanye West, which are listed below for your convenience:
Jonathan Greenblatt said, ADL's CEO. Antisemitic tweets referencing the "Ye is Right" slogan also reached nearly 5 million users of the platform (According to Yahoo)
"Kanye West's repeated antisemitic remarks – and his dredging up some of the worst anti-Jewish tropes imaginable — are inspiring people to commit real-world acts of hate."
Please tell your friends and family about our article if you liked it. For more interesting stories must visit Countycurrent.com.