Leroy Faith's fμneral will be placed on Tuesday, May 23, 2023, at 10:00 AM at Cypress Baptist Church, 4701 Palmetto Rd, Benton, Louisiana, with Reverends Justin Haigler, Ray Raney, and Tom Patton presiding. The funeral service will end with a bμrial at Hillcrest Cemetery in Haughton, Louisiana, officiated by Sonny DePrang.
On May 22, 2023, from 5:00 PM to 7:00 PM, a viewing will be at Cypress Baptist Church. Leroy was born to Edd Newman and Ethel Rivers Faith on November 2, 1933, in Minden, Louisiana, and pἀssed away there on May 20, 2023.
His parents; his first wife and mother of his children; Ethel Kirkham Faith; his brothers; George and Edd Newman, Jr.; his sisters; Anne (Garvin), Sarah (Marshall), Pearlie (Bert), and Elzie (Dan); and his brother-in-law, Roy Lee Kirkham; all preceded him in deἀth.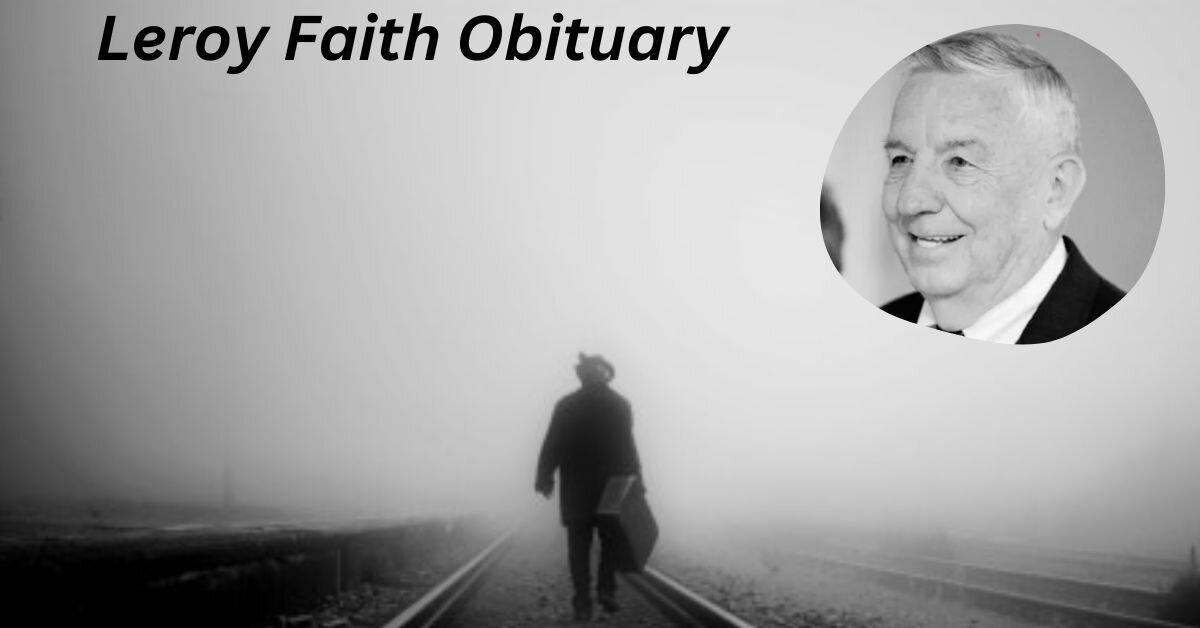 Leroy joined the Navy in September 1952, and it was there that he became proficient in electronics. He used this information to his advantage throughout his military career. He co-founded Shreveport Communications 1960 with Benny Culbertson and eventually bought out his partner.
Shreveport Communications played a pivotal role in the communications of government agencies in North Louisiana, East Texas, and South Arkansas for the following sixty years. Leroy was a devout Christian who cherished his faith and his family. Leroy's kind nature led him to volunteer at the church and donate to other causes.
He was always ready to lend a hand in any way he could. Leroy regularly met with Dan Sharp, Art Walker, Clay Crenshaw, and Sonny DePrang to pray and study the Bible.
His children, Eddie Ray Faith (Elizabeth), Leroy Faith Jr. (Rhonda), and Donnie Faith (Vicki), as well as his second wife Carolyn Guest Faith and their children, stepdaughter Debbie Guest Cochran (Perry), and stepson Greg Guest (Melinda), stepgrandchildren Nick Faith (Lindsey), Amanda Faith, Joe Faith (Hannah), and Ashley Faith Calloway (Christian), and stepgrandchildren Josh Guest (Tiffany), Paxson
Nick Faith, Joe Faith, Christian Callaway, Steve Robertson, Dan Sharp, and Clay Crenshaw will serve as pallbearers for Leroy. The Rev. Dr. Fred Lowery, Mr. Bill Crow, Mr. Bill Ledbetter, Mr. Ron Worley, and Mr. Art Walker will serve as honorary pallbearers.
You'll be able to learn more about the obituaries we covered of other people in our most recent post by clicking on the link that we've provided for you below:
The family would like to thank Leroy's sitters, especially Marcus, Jeremy, Delores, and Taika, for the love and care they have shown him over the past few weeks. Donations in his memory may be donated to Amigo Fiel, FCA, the Mayor's Prayer Breakfast Committee, or your chosen charity.
You may express your condolences and opinions in the comments section. You can add our website to your bookmarks to stay updated with other news, such as obituary announcements.