Liam Harrison, a British Muay Thai sensation, said it felt great to be considered by retired legendary boxer Floyd Mayweather as a potential opponent for one of his exhibition bouts this year.
The Hitman was caught off guard when Mayweather's camp offered him a bout against the retired boxer at London's O2 Arena. Regrettably, Harrison could not take the challenge entirely due to a knee ailment.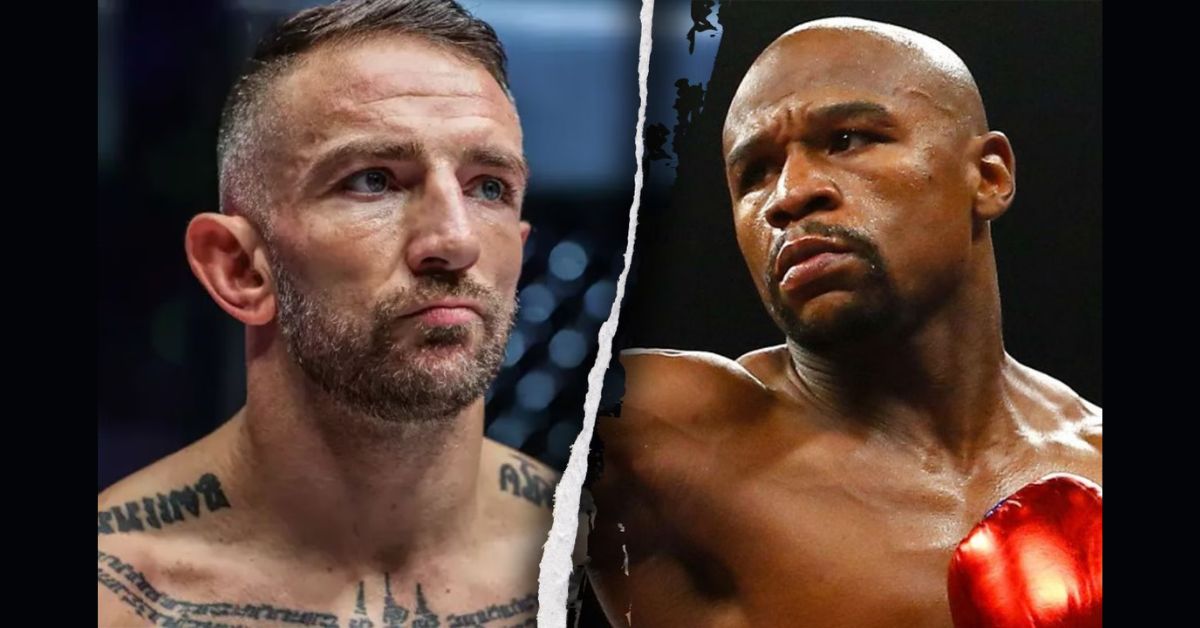 Last month, Floyd Mayweather's management reached out to the UK star, but Harrison declined the offer due, in part, to an injury. Harrison revealed the truth about Mayweather's "display bouts" in an exclusive conversation with The MMA Superfan. But he'll be forever indebted to Mayweather for noticing him. The British superstar told the MMA Superfan:
"Let's say 'exhibition bout' is not an exhibition because I see what he does during these exhibitions. He knocks 'em flat out. He's beating up everyone in these exhibitions."

"But it was nice just to get asked and getting recognized and getting noticed enough by his team and by Floyd himself. To put me in that sort of position where I'm the guy that they're gonna look for for fights. So it's nice just being on their radar."
Watch the full interview below:
Harrison points out that Mayweather's "heists" are about stopping opponents with knockouts and cashing in on the "easy money." He has knocked out Tenshin Nasukawa, a Japanese kickboxer, Mikuru Asakura, a Japanese MMA fighter, and Deji, a popular UK YouTuber.
There are more recent articles for you to read. If you want to learn more, check out the link below:
Liam Harrison is Still Interested in Fighting Floyd Mayweather
Harrison was interested in taking on the assignment but declined the initial offer. He fancied himself the first "genuine man" to challenge the boxer. Once he fully recovers from his injuries, Harrison would still be interested in a bout with Mayweather.
Fo more information you can see the tweet given to you below-
Following the injury to Liam Harrison, Floyd Mayweather has chosen Aaron Chalmers as his next opponent.

The fight will take place on Feb 25th just days after Money Mayweather's 46th birthday.

Thoughts?#boxing #FloydMayweather #aaronchalmers pic.twitter.com/NdOVGNyIyp

— 🎙LoveBoxingTV (@LoveBoxingTV) January 24, 2023
Despite Harrison's ambitious ambitions for ONE Championship in 2017, the prospect of a fight with Mayweather has captured the attention of the MMA community. As it appears that Liam Harrison won't be an easy target for Mayweather, he may have to search elsewhere for his next opponent.
Maintain your connection with us here on County Current to receive more updated information and news as it becomes available.