After the death of Louisa County High School student Chase Luck in an SUV accident on Friday night, classmates and their families gathered on the school's baseball diamond this weekend to pay tribute to him and share memories. Five teens, all between the ages of 16 and 17, were driving a 2006 Pontiac Torrent down Bibb Store Road on the evening of February 24. The car left the road, crashed into two trees, and caught fire while the driver attempted to adjust his course.
According to Virginia State Police, one of the adolescents in the automobile was found dead at the scene. Other than the driver, all four passengers were taken to the hospital with significant but manageable wounds. A Facebook post from the Louisa County Government page on Saturday evening verified that all five teenagers were students at Louisa County High School.
The victim was identified as Louisa County High School student Chase Luck in a Facebook post by Louisa County Public Schools on Sunday, February 26. Students gathered on the high school baseball field over the weekend for a vigil, with some donning Luck's jersey number.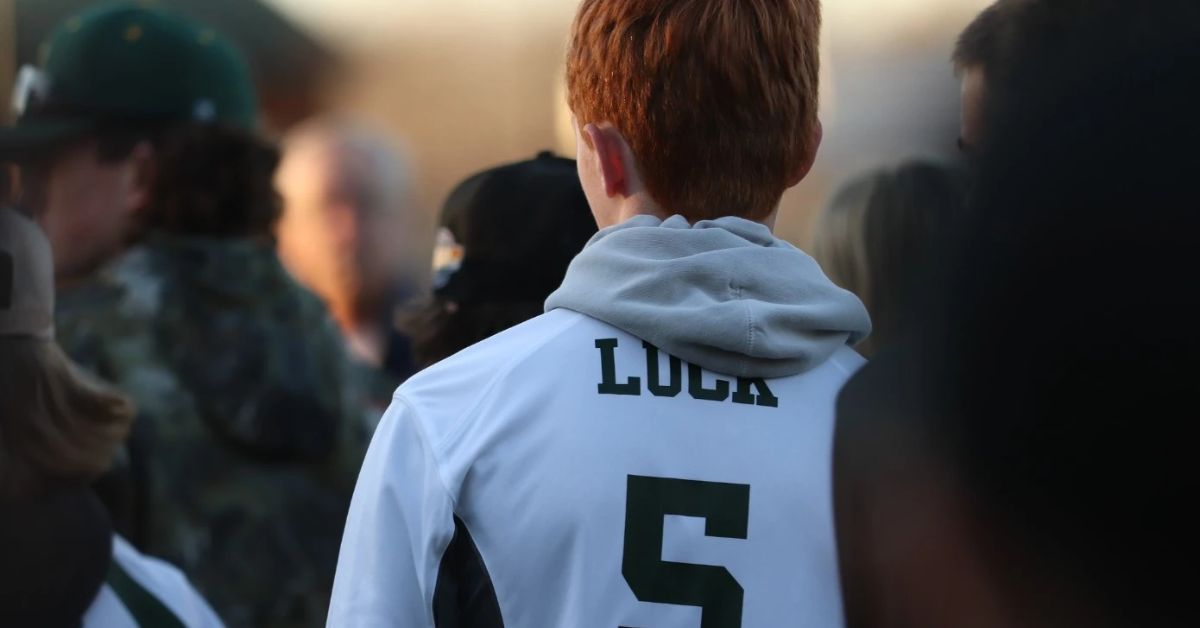 Here are some relevant articles you may find interesting, just click the links we've provided:
Here is J. Douglas Straley, superintendent of the Louisa County public schools, in his complete statement:
"There is no doubt that this past weekend has been extremely tough for our entire Louisa community. Nothing could have prepared us for the news we would wake up to on Saturday morning. Tomorrow, I know we will return to our schools with heavy hearts and many different and complex emotions. And as we prepare to do so, I do have a few words I would like to share with you all."

"First, I ask that we all continue to keep the families of those affected by this tragedy at the forefront of our thoughts and prayers. We are absolutely heartbroken over the loss of one of our beloved LCHS Lions, Chase Luck, and we continue to pray for healing for the other four students involved in Friday night's accident. The road ahead is certainly long and challenging for us all."

"But while this past weekend was one of tragedy, it continued to show why Louisa is a special place. I cannot express to you how comforting it has been to see the members of this community – OUR community – rally together to both pray for the victims and offer assistance to their families. From social media posts to prayers being lifted up, this community truly came together during this most difficult of times."

"And that's what we do here in Louisa County. It's who we are. When faced with great difficulties, this community responds by coming together as one. And that is what we are: One TEAM, One COMMUNITY, and most of all, One FAMILY. I often say that our community is one-of-a-kind, and I believe it with every fiber of my being. The proof was provided this weekend. I am humbled and honored to be a part of the Louisa County community."

"And now, as we move forward down this difficult road ahead of us, I encourage us all to continue to pull together. As we convene back together tomorrow, please continue to keep our students and staff in your thoughts and prayers as they cope with this tragedy. Pray for our counselors as they provide guidance and support. Pray for our LCHS administrators as they continue to lead. Pray for our first responders as they continue to do heroic work each day."

"Pray for the four victims and their recovery efforts.And most of all, I ask this of you: pray that we honor Chase's legacy by treating each other as he did: with kindness, respect, love, and joy. If you need to talk, please reach out. If there is ever anything I can do for you, do not hesitate to ask. We are in this together. I love you all. We are TeamLCPS."