"If you've read my novels, you already know absolutely everything about me," wrote Martin Amis in Inside Story, his 15th and final novel, published in 2020.
But in doing so, the British author, who pἀssed away from oesophageal canceɼ at the age of 73 on Friday (19 May) at his Florida home, was merely continuing the dance between fiction and reality that had been a defining feature of his books and short stories from the beginning.
For instance, Amis completes the circle in Inside Story by revisiting the character of his adolescent girlfriend, "Rachel," who served as the focus of his 1973 debut novel The Rachel Papers. This takes place nearly 50 years later. The author of that novel, who was 24 at the time of publication, won the Somerset Maugham Award.
As the son of Kingsley Amis, one of the most well-known novelists in Britain at the time (Kingsley won the Booker Prize in 1986; Martin never did, but his book Time's Arrow was shortlisted in 1991), Amis was thrust into the public eye right away. However, despite having a famous literary father, Amis's stepmother, novelist Elizabeth Jane Howard, was the one who helped him pursue his writing career.
Amis frequently gave her a kind compliment, recalling that he had only read comic books until she introduced him to Jane Austen. And in fact, Kingsley had little time for his talented son's output. In Experience, Amis's memoir published in 2000, he vividly documented how "buggering about with the reader drawing attention to himself" was among his father's snorting criticisms of his work.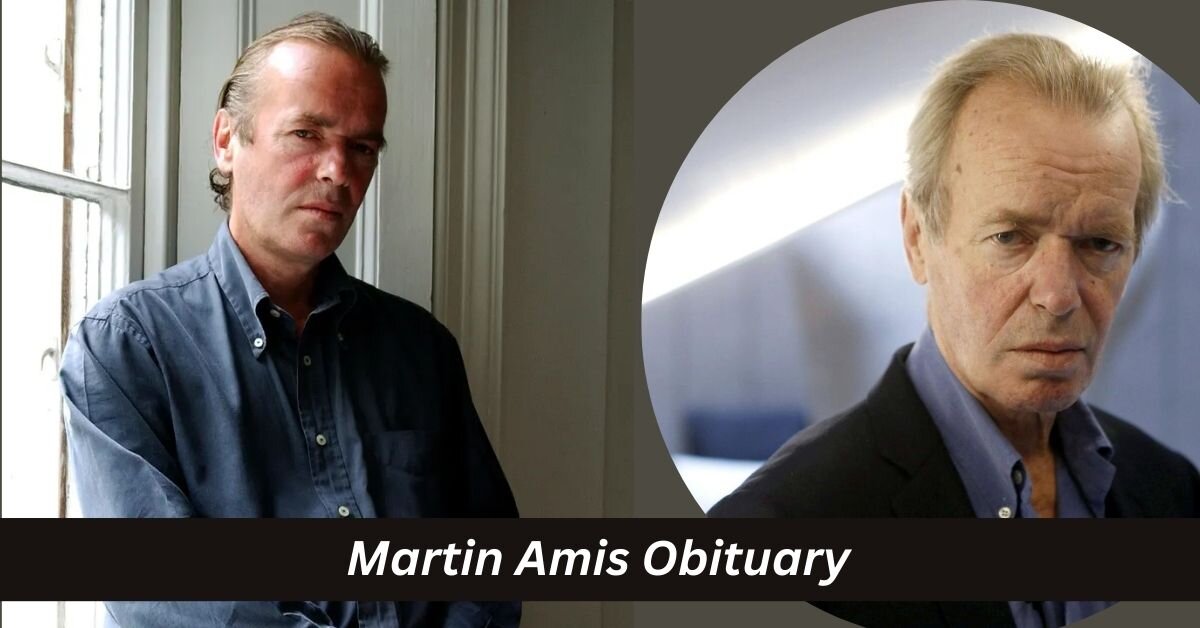 Amis had an older brother named Philip and a younger sister named Sally, who pἀssed away in 2000. He was born in London in 1949 to Kingsley and his wife, Hilary Bardwell. His parents divorced in 1963, and in 1965 his father wed Howard. The younger Amis could not be stopped once he discovered literature.
An Oxford "congratulatory first" led to a first job at the Times Literary Supplement, then the literary editorship of the New Statesman, a powerhouse of young talent whose cramped and filthy offices housed, in addition to Amis, the future novelist Julian Barnes, the poet and critic James Fenton, and the essayist and polemicist Christopher Hitchens, who would grow up to be one of Amis's closest friends.
The core of Britain's new literary epoch was formed by this small group of ardent young male writers—all of them men. They were loud, purposefully obnoxious, and savoring the s*xual revolution of the 1960s and 1970s. They were also passionately ambitious and ferociously critical of their elders, exceptionally more experienced women writers.
They started out trying to be independent. Amis and his friends were tabloid fodder due to their early prominence and a novel swagger to the British scene. Amis believed Philip Roth, Saul Bellow, and Vladimir Nabokov were his true literary heroes.
He also intended to shock. The New York Times termed his writing style "the new unpleasantness" after reading The Rachel Papers, which was quickly followed by Dead Babies (1975). Amis, anxious to capture the zeitgeist, wrote his most well-known works in dazzling, witty, sarcastic, multifaceted prose.
Literary pyrotechnics were in style at the time. These included The Information, London Fields, and Money (1984), satires on Thatcher's consumerist society. One of the many times Amis handled Nazism, genocide, and Stalinism as topics was in Time's Arrow (1991), which used reverse chronology to reconstruct the life of a Holocaust doctor.
Another was Koba the Dread from 2002, which was later adapted into The Zone of Interest and was about a Nazi commander who lived close to Auschwitz; last week, the Cannes Cinematic Festival saw the world premiere of Jonathan Glazer's cinematic adaptation of the novel.
House of Meetings, another film depicting Stalin's rule in Russia, is another investigation into the depths of human nature. Despite his calm, bad-boy persona, Amis was also impressively knowledgeable.
His five books of collected journalism and criticism, memoir, and social commentary examined everyone from his literary heroes to actors in movies and sports, such as John Travolta and Donald Trump.
One American critic said of his journalism that it was "notable more or less equally for wit, intelligence, and nastiness" This may have been because Amis' 1986 collection of articles about America was named The Moronic Inferno.
The first two of those characteristics, though, delighted many other readers. The book "includes some of the best profiles of writers ever written," according to another critic. Even though there would frequently be years between novels, Amis was never far from the spotlight, and his opinions would often elicit strong responses.
An example of this would be his trenchant press response to the 9/11 attἀcks and following comments that were perceived as anti-Islamic. After receiving negative reviews for his book Yellow Dog in 2003, Amis, his second wife Isabel Fonseca (also an American-Uruguayan), and their two daughters moved to Uruguay.
You can find additional information by seeing the official tweet posted by Penguin Books UK.
We are devastated at the death of our author and friend, Martin Amis. Our thoughts are with all his family and loved ones, especially his children and wife Isabel. He leaves a towering legacy and an indelible mark on the British cultural landscape, and will be missed enormously. pic.twitter.com/ql2tEOLl5q

— Penguin Books UK (@PenguinUKBooks) May 20, 2023
Despite his former opinions of America, he moved from London to Cobble Hill, Brooklyn, after they returned to London, perhaps around 2010.
Lionel Asbo (2012), a book about a cruel loser who wins millions on the lottery and plunges into an even more meaningless, though much wealthier, life, served as his parting shot to a Britain he claimed he had grown to despise.
Following that, Amis' focus on Britain's underbelly of society was superseded mainly by analyses of American culture and literature, especially in his non-fiction and essays.
You'll be able to learn more about the obituaries we covered of other people in our most recent post by clicking on the link that we've provided for you below:
Amis had two sons with Antonia Phillips, to whom he had previously been married. Although he was unaware of her until she was a teenager, he also had a daughter with Lamorna Seale. When she presented him with a grandson, he said typically scathing about the aging process — it was "like getting a telegram from the mortuary." However, he was, in fact, apparently, a doting grandpa.
It would be difficult to overstate Amis' significance in the English-speaking world's literary landscape over the past 50 years as a novelist, essayist, pundit, teacher, and influencer; a writer who consistently surprised and divided readers; and a writer at the center of critical debate.
You may express your condolences and opinions in the comments section. You can add our website to your bookmarks to stay updated with other news, such as obituary announcements.