A pair of high-profile absences have thrown the Senate into disarray at a critical juncture, raising concerns about whether Democrats can conduct business and who will lead Republicans through a potentially turbulent period as they attempt to retake the majority next year.
Senator Mitch McConnell, the Kentucky Republican and minority leader, and Senator Dianne Feinstein, the six-term California Democrat, have not been seen in public in almost a month as the two octogenarians recuperate from injuries and illness.
Mr McConnell, 81, who suffered a concussion and a broken rib in a dramatic accident last month, indicated in a tweet on Thursday that he will be back in the Senate next week, when Congress returns from a two-week recess, after weeks of silence about his whereabouts and the circumstances of his ailment.
"I am looking forward to returning to the Senate on Monday," the tweet said. "We've got important business to tackle and big fights to win for Kentuckians and the American people."
I am looking forward to returning to the Senate on Monday. We've got important business to tackle and big fights to win for Kentuckians and the American people.

— Leader McConnell (@LeaderMcConnell) April 13, 2023
Ms Feinstein, 89, who has given few details since her staff reported in March that she had been hospitalized with shingles, confirmed on Wednesday that her illness will keep her out of the Senate for the foreseeable future while she recovers in San Francisco.
Both incidents have emphasized the difficulties of ruling with a bare-bones majority in a body of an elderly and feeble set of legislators. Democrats believed that the seat they gained in last year's midterm elections would make it simpler to move nominations and operate the Senate more effectively.
However, with illnesses and other conditions afflicting members, it has proven difficult to keep all 51 senators aligned with Democrats available for any length of time, even as Congress works to confirm President Biden's nominees and heads toward crucial showdowns over spending and raising the federal debt ceiling.
Senator John Fetterman, a freshman Democrat from Pennsylvania who suffered a stroke during his campaign, was missing six weeks for depression treatment. Still, he, too, is slated to return Monday when Congress reconvenes.
The absences, notably Ms Feinstein's, have hampered Democrats and made it challenging to progress judicial nominees, a top priority for Mr Biden and Senate Democrats and one of the few big acts they can undertake without Republican assistance. Why Are Dave Matthews Band Fans So Enthusiastic? The Best True Crime Shows to Watch on Netflix: Serial Killers with Less Glorification
She was making Cancer Self-Destruct by Flipping a Switch. Ms Feinstein has suffered from significant short-term memory problems for years, which has caused severe anxiety among those who deal with her. She stated earlier this year that she would not compete for re-election in 2024, formalizing a long-expected retirement and igniting a crowded, expensive, and high-stakes Senate battle in California to replace her.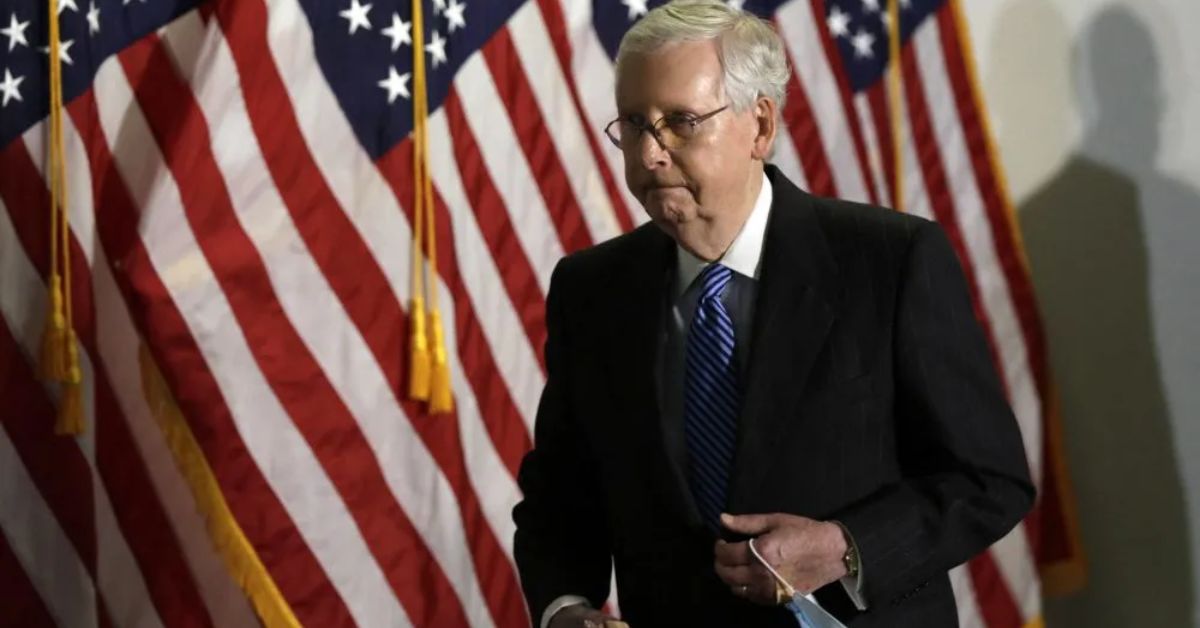 However, since being diagnosed with shingles in February, she has missed 58 Senate votes, forcing some Democratic members, like California Representative Ro Khanna and Minnesota Representative Dean Phillips, to demand her resignation publicly. Mr Khanna is a co-chair of Representative Barbara Lee's bid to replace Senator Dianne Feinstein.
In response, Ms Feinstein stated on Wednesday that she does not intend to quit but has sought to be temporarily replaced on the Judiciary Committee, where her continued absence has hampered Democrats' ability to advance judicial appointments. It is unclear whether Republicans, who must approve the move, will sanction a substitution.
On Thursday, some of her colleagues supported her in the face of rising calls for Ms Feinstein to go. Former Speaker Nancy Pelosi told reporters that misogyny was at work in the attempt to force Ms Feinstein out.
I've never seen them go after a man who was sick in the Senate in that way, she remarked, apparently referring to several past incidents where male senators were unable to execute their duties due to age or sickness, but colleagues largely remained silent about it.
Ms Pelosi had long championed her home state's senior senator, a fellow female trailblazer who came of age in Washington at a period when women wielded little political authority. The former speaker is now publicly backing California Representative Adam Schiff, a Democrat, in his attempt to replace Ms Feinstein.
If Ms Feinstein resigns before the end of her term, California Gov. Gavin Newsom has promised to fill the position with a Black woman. That person might gain an advantage in a race that has already drawn high-profile California figures like Mr Schiff, Ms Lee, and Representative Katie Porter. Senator Christopher S. Murphy, a Democrat from Connecticut, blasted those asking for Ms Feinstein's resignation on Thursday, noting that no similar chorus demanded Mr McConnell's removal.
"There have been male senators who have been away from the chamber for quite a period who haven't necessarily had this call for resignation," Mr Murphy said on Thehill "Mitch McConnell, for instance."
Nonetheless, Mr McConnell's protracted absence — and his reluctance to reveal specifics of his recovery since he fell on March 8 while attending fund-raising activities at a Washington hotel — has recently fanned suspicions and conjecture about his condition and future in the Senate.
If you want to find out more about the circumstances surrounding the illnesses of your favourite celebrities, read the following posts:
Unlike Mr Fetterman, who revealed publicly that he had checked himself into Walter Reed National Military Medical Center for depression therapy, Mr McConnell did not tell where he was during weeks of inpatient rehabilitation. And he's been out of the spotlight since returning to his Capitol Hill residence, where he's been meeting with staff members and conducting business.
Democrats have avoided openly challenging Mr McConnell's absence, and no Republican has called on him to resign. Senator John Thune of South Dakota, the Senate's No. 2 Republican and a leading candidate to succeed him said Mr. McConnell's colleagues were ready to have him return when the Senate departed for spring break two weeks ago. However, his prolonged absence from the public eye and scant information has accelerated speculation about who may succeed the long-serving Republican leader if he steps down.
People close to him insist that he has no plans to do so shortly and will be the same when he returns to work. "I have talked with Mitch directly," said Senator Susan Collins, Republican of Maine. "He is as sharp as ever."
During his absence, numerous statements on Senate issues have been issued in his name, including a rare joint statement with Senator Chuck Schumer, Democrat of New York and majority leader, calling for the release of Wall Street Journal reporter Evan Gershkovich, who has been detained in Russia on what the two leaders called "fabricated charges."
Many Republican senators and staff members said the secrecy surrounding Mr McConnell's condition was consistent with his propensity to keep his opponents and allies guessing about his plans. Mr McConnell is hardly the only senior senator recently halted by a major accident. His longstanding Democratic opponent, Harry Reid of Nevada, was severely injured and blinded in one eye while exercising with a resistance band at his home in suburban Las Vegas on New Year's Day 2015.
Mr Reid, 75, flew back to Washington for the start of the new Congress but did not attend the opening session. He did, however, share images and a video of talks with colleagues, and he returned to the Senate a few weeks later with a bandaged eye. Mr Reid decided not to run for re-election in 2016, and he later stated that his injuries had a significant role in his choice, though he denied this at the time of his announcement.
Extended medical leave is not uncommon in the Senate. Former South Dakota Senator Tim Johnson, a Democrat, suffered a brain haemorrhage in 2006, impairing his speech and mobility. He had been gone from the chamber for about a year.
Former Illinois Senator Mark Kirk, a Republican, suffered a massive stroke in 2012 and needed a year to heal before returning to work, where he was greeted with applause from his colleagues. You are welcome to follow us on our Facebook page if you want access to additional information.