Brent Patterson, a spokesman for the Madison County sheriff's office in Alabama, confirmed that there were no survivors from a military helicopter crash in Madison County. Officials told ABC News that the chopper belongs to the Tennessee National Guard.
"Just as we got made the right turn, we heard this very loud like a car with no muffler. It but we knew it was in the sky, looking up in the air, saw the helicopter go over our head and bam, we heard a hit. We saw it hit the ground and it exploded time and hit the ground. I thought it was in the field, came out here and checked, and found out it was in the media on Highway 53 What did you think when you saw it? I just hollered, 'My Lord. Oh, my God,' because nobody could have survived that,"
according to Tammy Adams, a witness to the collision.
"A UH-60 Helicopter crashed on Alabama 53 near the intersection of Burrell Road in Madison County. Troopers with the Alabama Law Enforcement Agency's (ALEA) Highway Patrol Division in conjunction with deputies from the Madison County Sheriff's Office are assisting with securing the scene,"
You can check out the articles that are associated with the crashes by clicking on the links that we have provided below:
According to a statement released by ALEA.
"I was like, that's kind of like a airplane or helicopter or something, but it sounds pretty low. I was like, 'That's pretty loud,' and it didn't sound like a norma –l I guess motor or engine or anything,"
"said another eyewitness, Chermonica Johnson.
"It sounded like it was sick if you want to put it that way. And then next thing you know, when I was on like the door, boom. went outside the neighbors they were like, oh my god, do you see the smoke behind your house? That's kind of how it went. I was like, oh my god, the kids and I hear off the bus. So immediately I'm thinking something happened with the kids on the bus. So I'm nervous. Honestly, I just prayed. I was just like, there's no way I was thinking about it got out of it. I was panicking really even though I wasn't in it. So I really didn't know what else to think outside of it. You know, maybe cars were coming down the road or you know anything or what if that was our houses or the school bus because they come that way. "
The crash took the lives of two persons, according to authorities.
Two members of the Tennessee National Guard have been killed, and the state's Adjutant General, Brig. Gen. Warner Ross
"We are deeply saddened by the loss of two Tennessee National Guardsmen, and our prayers are with their families during this heartbreaking tragedy,"
The Tennessee National Guard issued a statement.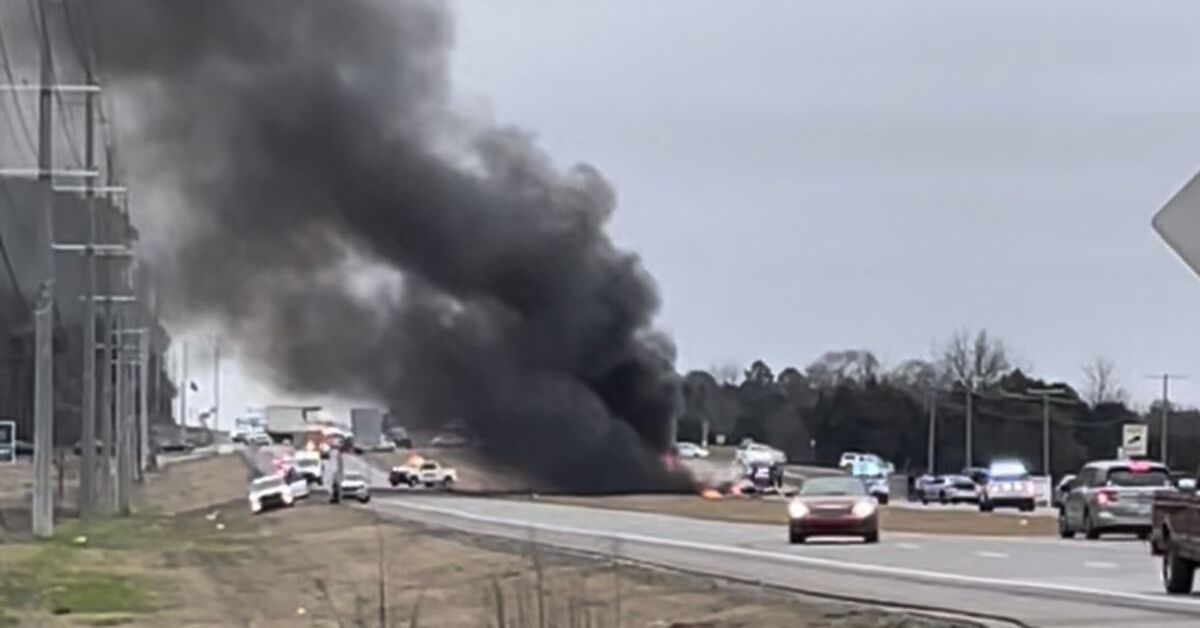 We ask Tennesseans to join us in supporting their families during this time of unthinkable grief, According to authorities, no other service members or civilians were hurt in this event. The crash is being investigated by both federal and state officials, and the Tennessee National Guard has pledged their assistance to the local authorities and first responders at the scene.