On Sunday morning (July 9), a man was shót and kἰlled in the Summit Cove neighborhood near Keystone by a Summit County sheriff's deputy. The Colorado Bureau of Investigation is now supporting the Summit County shóóting investigation.
Around 8:45 a.m., the sheriff's office posted the shóóting on its Facebook page for the first time, stating that the neighborhood was not still under threat. As of 11 a.m., the sheriff's office had not released any additional information, but the Colorado Bureau of Investigation had confirmed the fatality.
Here is the complete statement from the sheriff's office:
According to the Summit Daily newspaper, the family identified the deceἀsed as 18-year-old Charlie Foster. In that piece, Foster's aunt Monica Vasquez claims that her nephew was having a mental health crisis on Sunday morning. Additionally, a Summit County dispatcher mentioned a mental health emergency in emergency dispatch recordings.
In Summit County on Sunday afternoon, Foster's family declined to speak with a CBS News Colorado correspondent. The shóóting itself was alerted by the sheriff's office after an emergency alert was sent to nearby residents telling them to shelter in place due to a "police emergency."
The alert continued:
"Take immediate shelter indoors. Close all windows and doors. Completely turn off any heating and air conditioning systems. This is not a test." 
The Summit County Sheriff's Office claimed in a statement Sunday afternoon that Foster "pointed a handgμn" at a deputy and a police officer, who subsequently shót Foster. According to the sheriff's office, the deputy and police then attempted to treat Foster, but paramedics declared him deἀd on the site.
Summit County Sheriff Jaime FitzSimons said in the statement:
"We recognize that incidents like this have a significant impact on our community, and we extend our deepest condolences to the family and friends of the individual who lost their life, We understand the pain and grief that follows such a tragic event, and we are committed to providing support and resources to those affected during this difficult time."
Following a police shóóting, the two officers who fired their weapons are now on paid administrative leave. FitzSimons promised full transparency from his team during the inquiry.
"We want to assure the community that we remain committed to building and maintaining trust through transparency," the statement continued. "We will provide updates on the progress of the investigation as they become available, while also respecting the confidentiality and legal considerations that may arise during the process."
Emergency radio dispatch audio suggested that the first call came in about 7:25 a.m. in the 800 block of Summit Drive. Deputies and a dispatcher make reference to a person who's possibly armed with a gμn. A dispatcher says over the radio that the call appears to be "related to a missing juvenile who's experiencing a mental health crisis."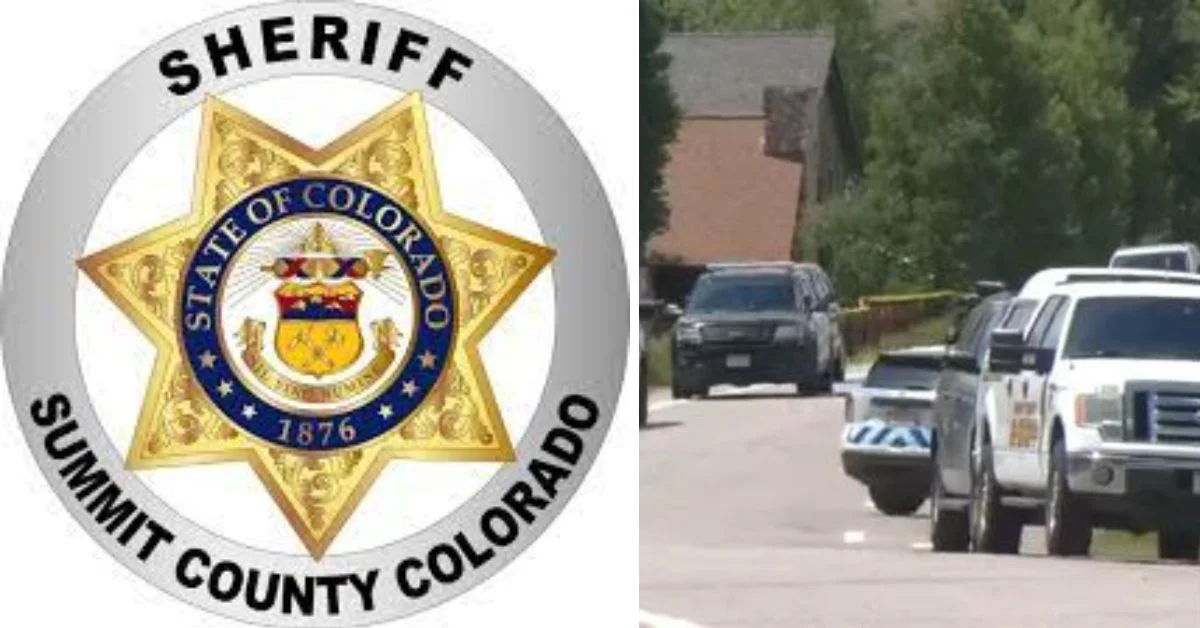 A police officer reports over the radio that they have the person at gunpoint when at least one Dillon police officer and one or more Summit County sheriff's deputies arrive. Gunshóts can be heard over the radio when someone requests that a shelter-in-place order be issued at around 7:40 a.m.
You can gain access to the following articles regarding cɼiminal behavior in your area by clicking on the links that we have provided here, which are all comparable to one another:
Gunshóts can also be heard as someone hits the "talk" button on their radio microphone. Foster may have had or used a weἀpon, but it was unclear which police or deputy used one. While police are heard on radio dispatch tape just mentioning a weapon or gμn, his aunt told the Summit Daily that he possessed a BB gμn.
It was also unclear right away which of the responding cops had body cameras. According to the local group Building Hope Summit County, anyone impacted by the shóóting at Summit High School on July 10th is invited to drop by for walk-in support from 2 to 5 p.m.
If you want to be up-to-date on the most recent and breaking news, you should follow us on Twitter.