The terrible conclusion to a momentous day in Gage County was heralded by a hushed round of applause. Wednesday, the Gage County Board finished paying off a massive federal civil rights judgment to six victims or their estates….in a wrongful conviction case.
This took roughly half the time originally anticipated. Board members gave their stamp of approval to the final claims payments to the Beatrice Six, totaling nearly $2.09 million. Erich Tiemann, chairman of the board, discussed the sum and duration of the payments.
"To the nearest that we can find…this is never going to be one-hundred percent correct, with legal fees and everything else…we ended up at a total sum of $30,743,000 and change. Instead of eight to ten years or six to eight years, this has been paid off in approximately four years. June 7th, '19…to March 8th, '23. If you guys would have said are we going to be able to do this in four years? ….well, I said no."
The county used funds from property taxes, an insurance settlement, a $4 million state aid allocation, and a special half-cent sales tax allowed by state law to pay the judgment owing to six people falsely convicted in the 1985 murder and rape of a Beatrice woman.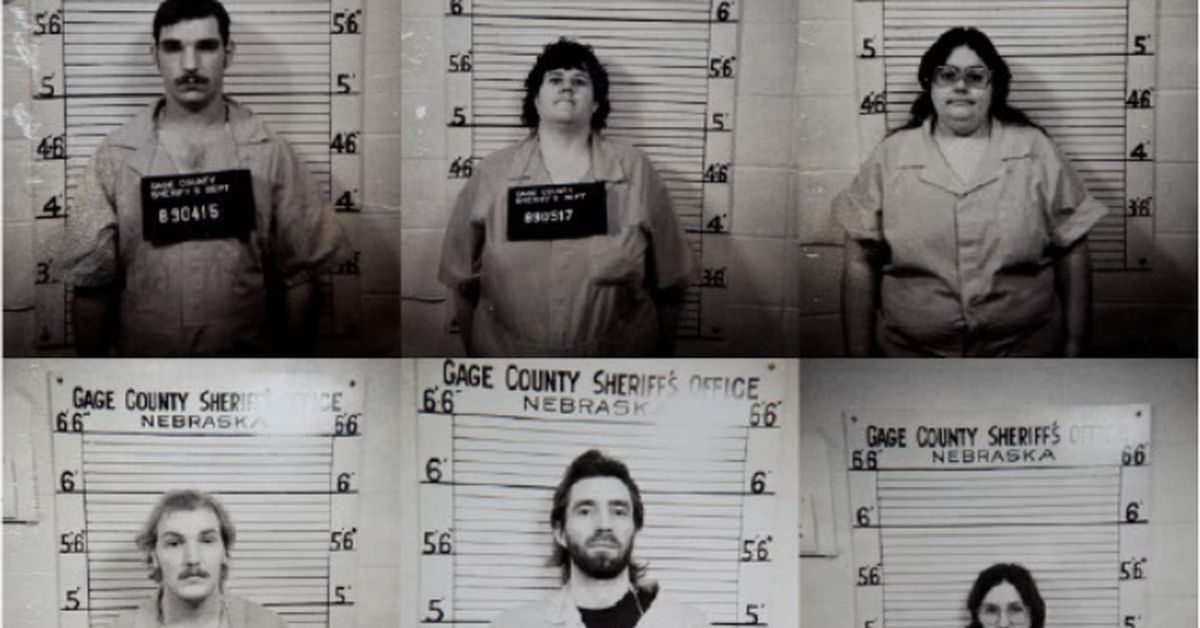 Emily Haxby, a member of the board, read a letter from Senator Myron Dorn, who had been working on legislative solutions to assist the county in paying the judgement.
You may keep up with recent developments in County, both locally and nationally, by using the provided links:
"So excited for everyone involved to have reached this final payment. It closes a difficult chapter for the Helen Wilson family, the Beatrice six people and the people of Gage County."
According to Tiemann, the county had to dispel widespread doubts about the decision it made in the case, which came from both former board members and the attorneys who handled various parts of the settlement.
"We stayed the course, kept going like we were…had good news from insurance. We ended up collecting $5.98 million, which everyone said wasn't going to happen…there was no coverage. We argued that there was. That came from boards previous to us, to us, as well…."

"Senator Dorn when he was chairman here…and this board looking ahead and saying we're going to keep fighting this. We put money into that. That wasn't always a popular decision, but it was the right decision."
To assist pay off the judgement, legislation was passed allowing the county to implement a half-cent sales tax.
"There were rules so that this didn't become a forever sales tax, and the board only wanted it if it was specific for this circumstance. That was lifted on January 1st of 2023. That sales tax ended up raising $5.857 million. That was put in place from January of '20…to December, 2022….so that was a two year sales tax, that half-percent."
The county's property tax rate couldn't be higher than 50 cents while the sales tax was in effect. During the litigation, according to County Attorney Roger Harris, various persons took a lot of heat for decisions taken and often had to act in secret. Gary Lytle, a board member, argued that putting the issue to rest was beneficial for the county.
"Not sure if we should be celebrating or crying, right now. It's definitely a good time to put behind us. Once we hit the.. pay for the judgment period…the team…lets just say the team…has done about as good as could have been expected." 
Lytle called the nearly $6 million obtained through two special counsel attorneys from an insurance settlement "extraordinary." He defended the actions as being in the county's best interest. After spending hours digging through files, County Clerk Dawn Hill said, "it's such a great feeling to be done."
If you would like additional information as well as the most latest headlines, please go to our website located at County current.