Lance Reddick, who starred in well-known TV shows including "The Wire," "Fringe," and "Bosch" and movies like the "John Wick" series, which will premiere "John Wick: Chapter 4" next week, passed away on Friday morning from natural causes, his representatives confirmed to Variety. He was 60.
He was discovered dead at his Los Angeles home in Studio City early on Friday, 17 March 2023, which broke the story. Reddick returns as Charon, the concierge at the Continental Hotel in New York City, in the upcoming "John Wick: Chapter 4," which will hit theaters on March 24.
Charon has appeared in all four installments. In the second and third films, Charon collaborated with Keanu Reeves' comeback hitman, caring for John's new dog and engaging in gun-toting action. Moreover, Reddick was supposed to appear in the upcoming "Ballerina" spinoff featuring Ana de Armas.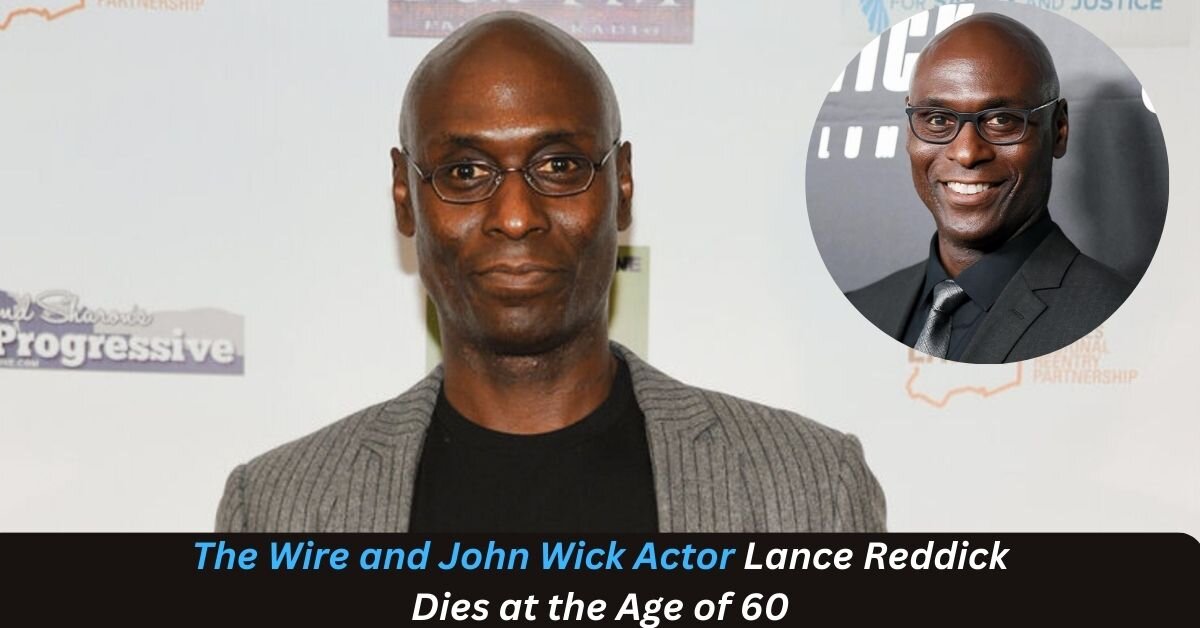 Reddick was born in Baltimore on June 7, 1962, and is well-known for playing brutal police officers and other men in positions of authority. He majored in music composition at the University of Rochester and received his Bachelor of Music. He relocated to Boston in the 1980s and graduated from Yale in 1994 with a Master of Fine Arts.
In 2000's fourth season of HBO's prison drama "Oz," he played his first significant TV role. He portrayed Detective Johnny Basil, an undercover cop who initially sets out to stop the drug trade but quickly becomes a heroin addict. He then pushes a dishonest cop to his death by forcing him down an elevator shaft.
After being taken to Oz, Clayton Hughes, played by Seth Gilliam, stabs Basil to death. Later, in 2002, HBO cast him as one of the main characters in "The Wire," Baltimore police lieutenant Cedric Daniels. He had previously gone through the audition process for the parts of William "Bunk" Moreland and Bubbles, which went to Andre Royo (Wendell Pierce).
Throughout the show's five seasons, Daniels, who oversaw the narcotics branch, gradually moved up the ranks while frequently sparring with his superiors. He left his position as commissioner in the series finale and went into the field of criminal defense.
Reddick joined "Fringe" later that year as Phillip Broyles, a special agent for Homeland Security and the chief of the Fringe division, after "The Wire" finished in 2008. The team investigated incidents involving pseudoscience, fringe science, and alternative timelines.
He was chosen to play another police chief in 2014, but this time for Amazon's "Bosch" series, which ran until 2021. After receiving two nominations for "Fringe," he was nominated for a Saturn Award for the role of deputy chief Irvin Irving.
More recently, Reddick played Albert Wesker in the Netflix series "Resident Evil," a widespread zombie video game adaption, which ran for only one season last year. Also, he contributed voiceovers for the January release of Season 2 of "The Tale of Vox Machina" on Amazon.
His other voice performances include Commander Zavala in the venerable "Destiny" series as well as the antagonist Sylens in two well-known PlayStation games, "Horizon: Zero Dawn" and "Horizon: Forbidden West," both of which were released last year.
Reddick was chosen to play the Greek god Zeus in the much-awaited "Percy Jackson and the Olympians" series on Disney+, which is an adaptation of the well-known preteen novels by Rick Riordan.
His other future projects include the May 19 release of the Hulu remake of "White Guys Can't Jump," "St. Sebastian" starring Danny DeVito, "Shirley" on Netflix, "The Caine Mutiny Court-Martial" on Showtime, and "Apteros," a space thriller.
Discover the tragic endings of the lives of some other notable people who have recently been documented on our website:
He also made appearances in "Lost," "CSI: Miami," "American Horror Story: Coven," "The Blacklist," "One Night in Miami," "Angel Has Fallen," and "Godzilla vs. Kong" throughout his nearly 30-year career. Yvonne Nicole Reddick, Christopher Reddick, and Stephanie Reddick, his wife, survive him. In his hometown of Baltimore, momcares.org is where donations can be made.