Many people wonder why Reese Witherspoon and Jim Toth divorced after d*ating for over ten years. In a statement shared on their social media on March 24, 2023, Witherspoon and Roth announced their separation.
They said:
"We have some personal news to share… It is with a great deal of care and consideration that we have made the difficult decision to divorce. We have enjoyed so many wonderful years together and are moving forward with deep love, kindness and mutual respect for everything we have created together."

https://www.instagram.com/p/CqLzAB_vgc-/
They added (as reported by Daily Excelsior)
"Our biggest priority is our son and our entire family as we navigate this next chapter. These matters are never easy and are extremely personal. We truly appreciate everyone's respect for our family's privacy at this time."
So why did Jim Toth and Reese Witherspoon split up? To learn more, continue reading.
Why is Reese Witherspoon Getting a Divorce From Jim Toth?
A source close to the Big Little Lies actress and former husband told People:
"They really are the best of friends and this is such an amicable decision. They are so committed to co-parenting together. They are invested in their whole family and making this as smooth as possible for everyone."
Witherspoon talked about how she first met Toth at a friend's house after trying to escape a situation at a party and breaking up with Jake Gyllenhall for Elle. she said at the time (According to Yahoo)
"It happened out of the blue. This really drunk guy was hitting on me, making such an idiot of himself, yelling at me. He was, like, [slurring, scowling, pointing finger in her face] 'You don't know me.' And I was like, 'Yeah, I know. I don't know you!' Jim came over and said, 'Please excuse my friend. He's just broken up with someone.' Jim was a really good friend, pulling him out of that situation. That's just kind of who he is, a really good person."
She recalled how they approached each other and how she didn't feel like she was going to marry after her nine-year marriage and divorce with Cruel Intentions co-star Ryan Philippe. Jim said (as reported by E News)
"I'm gonna show you every day what a good partner is, what a good person is. I'm going to take care of you. I'm gonna do this so much that you're gonna get used to it.' I was like, `What are you talking about?' I've never had anybody like that in my life."
In 2011, the Daisy Jones & The Six producer spoke candidly about raising her two children, Deacon Phillippe, 19, and Ava Phillippe, 23, alone. She told Marie Claire: 
"You know, somebody close to me once said, 'Oh, no man will ever accept your children.' And I just thought it was the most horrifying thing someone has ever said to me in my entire life. I was determined to find somebody who would make that not true. And I got lucky."
She also opened up about her struggles after her divorce. she recalled (According to Hollywood Reporter)
"I was hard on myself when I got divorced. And until I got remarried, I don't think I realized how stressed I was. I feel so much relief. I don't think I recognized how anxious I was about being a single parent. It was really, really stressful. It's not easy on anybody. I think Nora Ephron says in one of her books, 'You know, don't kid yourself, divorce is really hard on your children. It's really hard. Children will not be better for it."
Witherspoon reflects on that last statement (as reported by She Knows)
"I mean, there are extenuating circumstances. I'm sure everybody's life is different, so I shouldn't say that. But it's really traumatic. Now I feel a great sense of relief and an incredible amount of support from my husband."
On March 26, 2011, the pair exchanged vows at Witherspoon's previous residence in Ojai, California. She celebrated their 10th anniversary on Instagram.
"Celebrating 10 years of marriage to my sweet hubby. What a special day with all of our dear friends. Looking back, I can't believe it has gone so quickly! I guess that's how it goes with 3 kids, Big LOVE, lots of laughing, non- stop travel, so many dogs, and fun adventures… figuring out this crazy world together. Here's to many more days in the sun! I ❤️ you, JT."

https://www.instagram.com/p/CM5GeXuALVf/
A source told Us Weekly in December 2021 that Witherspoon and Philippe's co-parenting arrangement had "never been better" years before the couple's separation being public knowledge. The Big Sky alum did not experience "a lot of overlap between his and Jim's responsibilities" with the kids, the insider revealed, noting that they filled "different roles in [Ava and Deacon's] lives."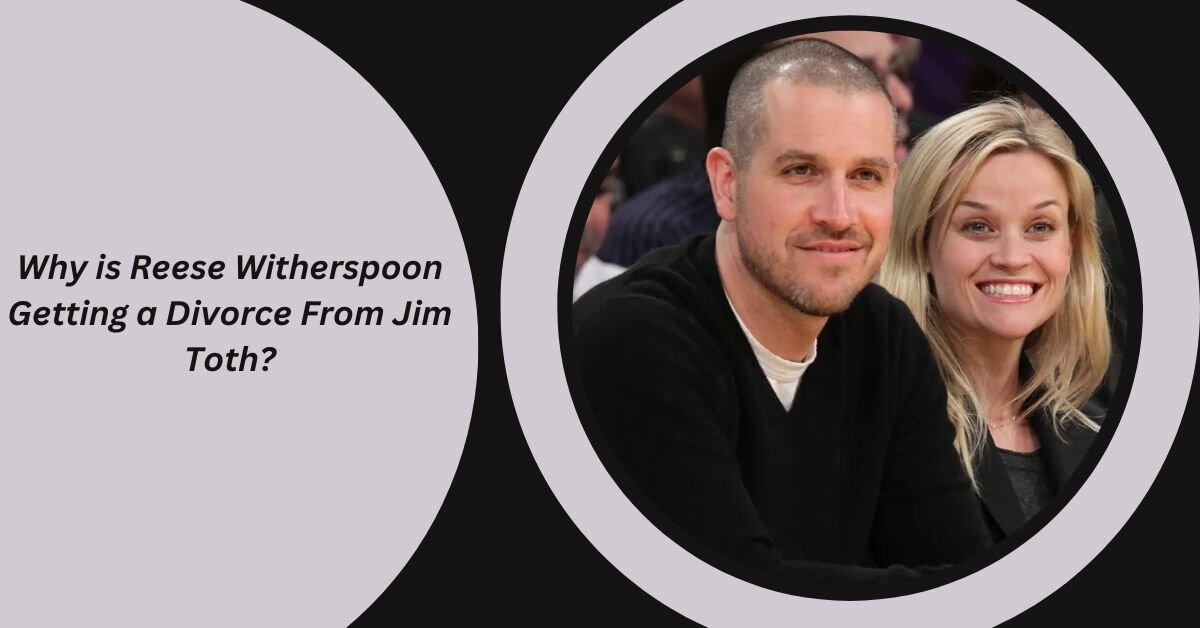 The pair had one son together, Tennessee James, on September 27, 2012. A representative confirmed to ET at the time that She talked about raising a family with Tracee Ellis for Interview:
"Both mom and baby are healthy and the entire family is thrilled. I never expected the kind of relationship that I have with them, but it's so rewarding to be able to have kids that you can process life with a little bit, and they help me understand the complexities of what it means to be a human now. So I'm really, really grateful that these little humans are in my life. Adult humans. I have two adult children now, Tracee. It's crazy."
You can check out the following website if you are interested in learning more about the celebrity divorces of other people, which you can find below:
The Legally Blonde made an Instagram carousel with her husband, their 11-year anniversary 363 days before the divorce announcement.
"Happy Anniversary JT!! 💗 11 years of adventures, love & laughter. I feel so lucky to share this wonderful life with you. 💕"
Follow us on Twitter for more updates and recent news.