Jordan Lee Addison, born January 27, 2002, is a wide receiver with the Minnesota Vikings in the National Football League (NFL). His football career began in college at the University of Pittsburgh, where he was honored with the coveted 2021 Fred Biletnikoff Award. This honor is given to the best receiver in college football, highlighting Addison's extraordinary abilities.
Following his great tenure in Pittsburgh, Addison made the move to the NFL, where he was selected in the first round of the 2023 NFL Draft by the Minnesota Vikings. This pick signaled the start of his professional football career and highlighted the high regard in which he is held in the world of American football.
Jordan Addison Injury Update
Jordan Addison, the Minnesota Vikings' wide receiver, was recently hampered in practice due to an ankle issue. His availability for the Vikings' Week 6 game against the Chicago Bears on Sunday at 1:00 PM ET remains unknown.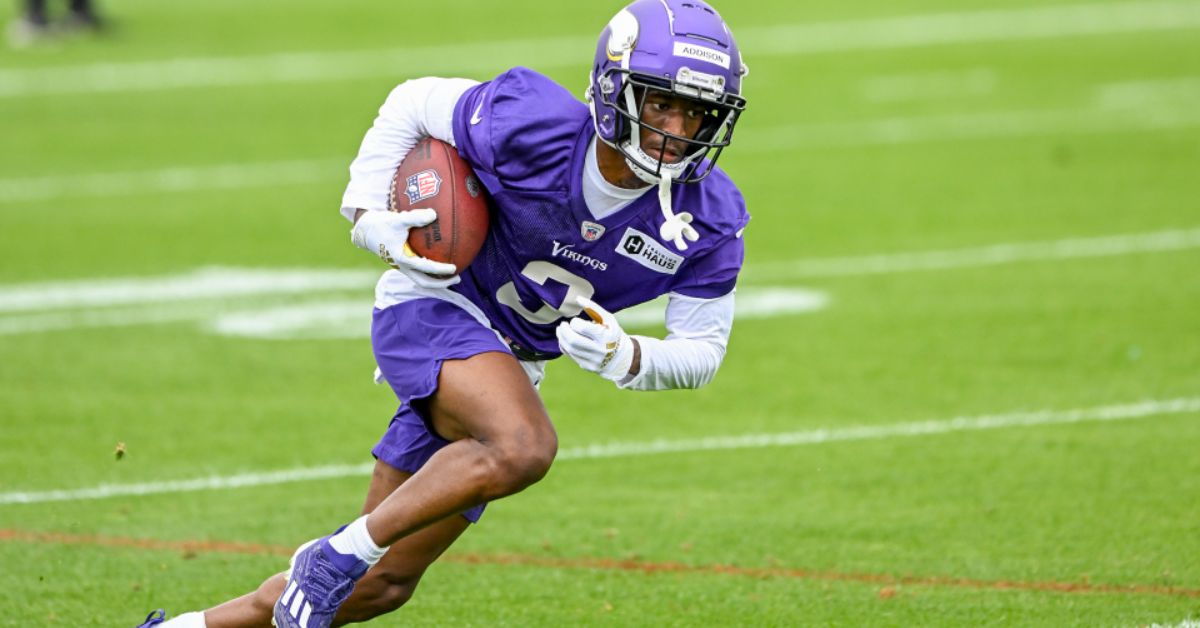 This season, Addison has been a key target in the passing game, with 29 targets resulting in 19 receptions for 249 yards, averaging 13.1 yards per catch, and three touchdowns. Notably, the Vikings had no additional wide receivers mentioned on the injury report, emphasizing Addison's importance to the team's offensive plans.
Vikings WR Jordan Addison, who becomes WR1 in Justin Jefferson's absence, was limited in practice Wednesday with an ankle injury.

— Courtney Cronin (@CourtneyRCronin) October 11, 2023
Fans and fantasy football players should keep an eye out for updates on Addison's injury status, as it may affect their expectations for the upcoming game. There's also the chance to sign up for Underdog fantasy football, which offers a 100% deposit match up to $100 via a supplied link, which could improve the fantasy football experience.
You can read the posts below if you're interested in reading about other athletes who have been hurt while competing:-
Jordan Addison Career
Jordan Addison had a big influence during his time at the University of Pittsburgh. As a true freshman in 2020, he appeared in 10 games, starting eight of them. Addison demonstrated his abilities by leading the club with 60 receptions, 666 yards, and four touchdowns.
His outstanding play continued into the 2021 season when he returned to Pittsburgh as a starter. This season, Addison set a record by leading all of collegiate football with 17 touchdown receptions in the regular season, while also recording 100 receptions for 1,593 yards.
This tremendous performance won him consensus All-American accolades as well as the coveted 2021 Fred Biletnikoff Award, recognizing him as college football's finest receiver.
Addison opted to transfer to the University of Southern California (USC) in May 2022 to play football for the USC Trojans. He wore the #3 jersey, which had previously been retired in honor of Carson Palmer, the 2002 Heisman Trophy winner, indicating the high expectations for his tenure at USC.
To know more details about your favorite sports player and their injury updates, you can join us on our website countycurrent.com.