Clayton Conrad Anderson born on February 23, 1959, is a NASA astronaut who has since retired. On June 10, 2007, he took Sunita Williams' place on the Expedition 15 crew after launching on mission STS-117 at the moment. Clayson Anderson is no more.
He works as a professor of practice at Iowa State University in Ames, Iowa, as well as an author and motivational speaker. In 2022, he will assume the roles of president and chief executive officer of Strategic Air Command and the Air and Space Museum.
Anderson received his high school diploma from Ashland-Greenwood located in Ashland, Nebraska 1977. He then earned his Bachelor of Science in Physics with honors from Hastings College in Nebraska in 1981. Anderson then went on to make his Master of Science degree in Aerospace Engineering from Iowa State University in 1983.
NASA decided to consider him for the astronaut candidate program in June of 1998 and he reported for training in August of that same year. The training consists of orientation briefings and visits extensive scientific and technical briefings and intensive instruction on the systems of the Shuttle and the International Space Station (ISS).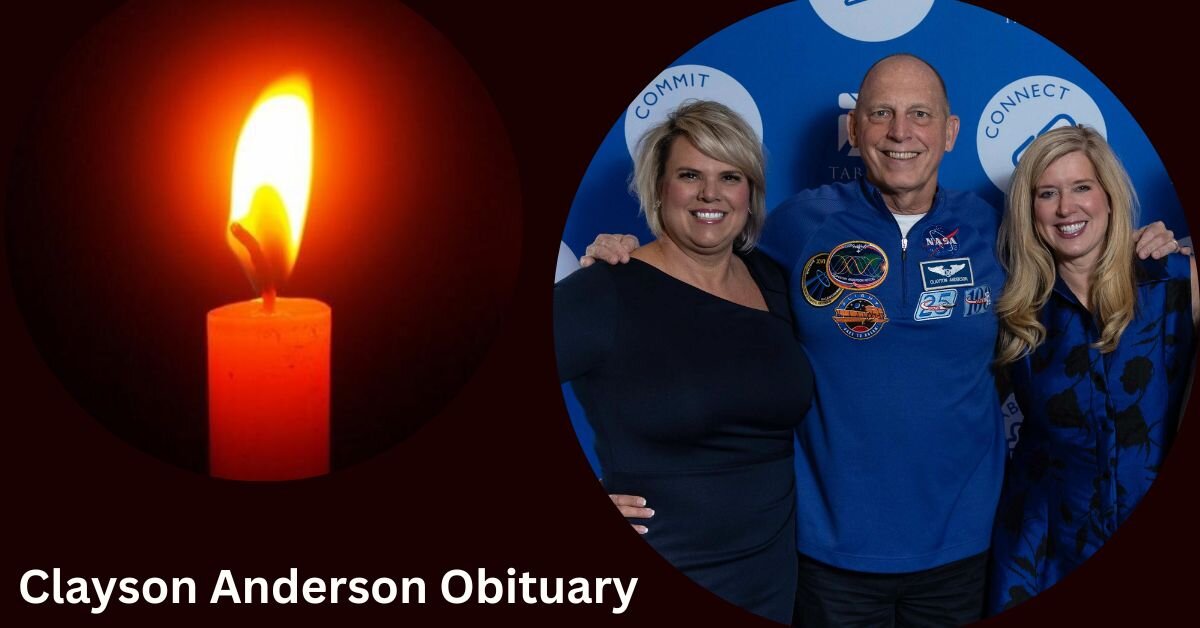 Physiological training, a ground school in preparation for T-38 flight training and learning techniques for surviving in aquatic environments and the wilderness. Anderson was in charge of developing the Enhanced Warning and Warning (ECW) system as part of the Shuttle Cockpit Avionics Upgrade (CAU) project before he was given a mission in space.
Check out the following posts if you want to read other posts about other people's obituaries:
He previously served as a crew support astronaut on Expedition 4 aboard the International Space Station. He provided ground support for crew families and technical issues in this role.
Anderson is also the Astronaut Office Crew Representative for the International Space Station Capsule Communicator (CAPCOM) and Space Station Power Systems in addition to his other responsibilities.
Anderson received his certificate of completion for the extravehicular activity (EVA) skills training in November 2002. His duties on Expedition 12, Expedition 13 and Expedition 14 to the International Space Station included serving as the backup flight engineer.
Following our Twitter account, you can discover more about other people's deἀths, the circumstances that contributed to them, autopsy reports, obituary announcements and other issues. You can also learn more about the causes that contributed to those deἀths.