CWCW, formerly known as the County Wexford Community Workshop in Enniscorthy, has announced a major rebranding and name change in response to suggestions from its clientele and a desire to continue evolving as an organization. Notwithstanding the name change, the organization's mission and goals from the beginning have not changed.
CWCW Enniscorthy has been around since 1975, and in that time it has assisted thousands of people with disabilities in becoming self-sufficient and leading meaningful lives. A representative for the group claimed that its "pioneering, imaginative, and forward-thinking" Nature is something that its founder, Fr. Tony Scallan, instilled in everyone who works there.
"To remain progressive and in listening to feedback from service users, County Wexford Community Workshop has undergone a change of name and rebrand and is now known as Reach Ability," said the spokesperson.
You might also want to check out the article Similar Communities, links to which are provided below:
"The mission of the organisation is to enable and empower people with disabilities to live the life of their choice to their utmost potential,"
She added.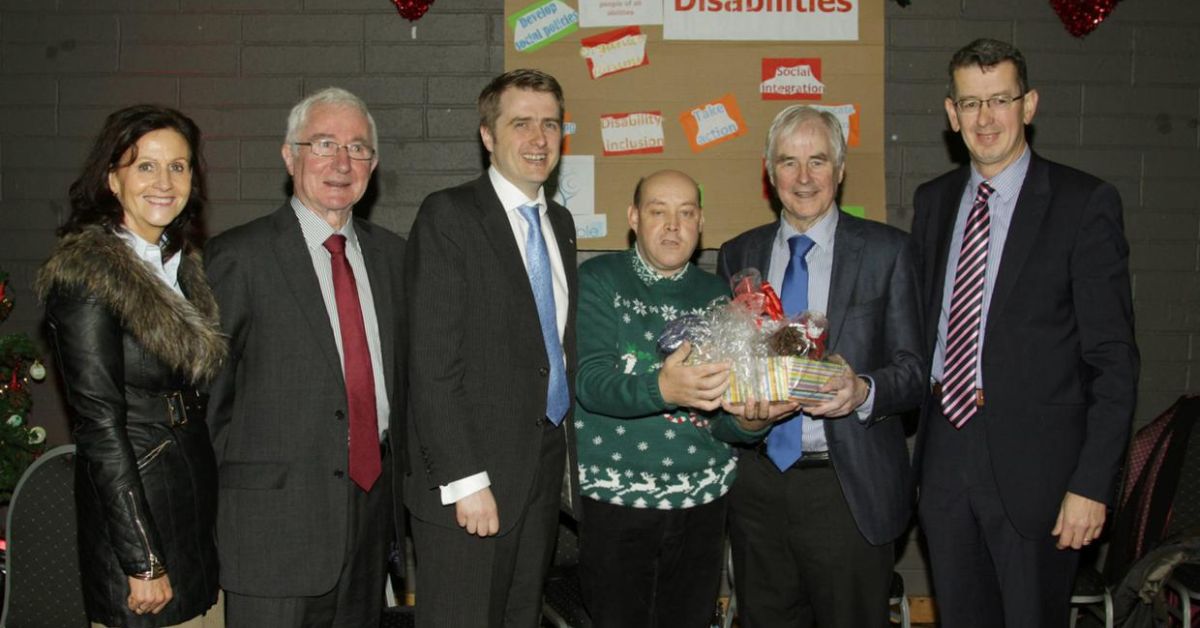 The Enniscorthy center, according to the spokesman, is no longer "just a place where people go to work"   So a new, more dynamic name was thought to be necessary to reflect the organization's community as a whole. The new name was created through a group effort involving influential members of the organization.
CEO Trevor Jacob explained the new name and branding by saying it better reflected the organization's mission. "Helping people to be as independent as possible is what our organization is all about," Trevor explained. "That journey is different for everyone and not just achieved through work," He added.
While employment is one path to financial independence, Trevor said that pursuing specialized education, forming new friendship networks, and mastering even the most fundamental life skills are all as important.
Trevor explained that the original name for the business, "community workshop," was deemed to be misleading because it failed to adequately describe the range of services provided and the significant gains in quality of life that clients often experienced.
"Reach Ability portrays these individual journeys and the sense of achievement and joy of attaining personal fulfillment in that person's life, whatever shape that may take,"
He said.
A group of dedicated volunteers led by Fr. Tony Scallan established County Wexford Community Workshop in 1975. His goal was to create an employment plan for people of working age who have a disability. Established by Maureen O'Dwyer in the former band room of the St. Patrick's Boys Club in Enniscorthy, the service has since grown in popularity.
Six adults were able to receive help from it at the time. More and more programs, like government-backed job-finding initiatives and self-directed career education from Intuition, have been made available to the public as time has progressed.
"The mission evolved from being purely employment-focused, to one of empowering each person to live the life of their choice and achieve personal fulfillment," Said, Trevor.
He emphasized that such journeys are different for everyone and that they might encompass everything from gaining social skills and outlets to gaining scholastic and professional advantages.
"The final destination, however, is common to everybody – reaching full potential and a sense of fulfilment,"
He said.
One of the major organizations for people with intellectual disabilities and their families in the southeast is Reach Ability. Almost 230 people, from infants to the elderly, benefit from the program's many services. There are 240 paid employees and a group of enthusiastic volunteers.
From Bunclody to Castlebridge and Bree to Monageer, as well as a significant presence in Enniscorthy itself, a total of 15 facilities in County Wexford presently offer day, residential, respite, vocational training, and childcare services.
"These are all valuable services meeting the needs of individuals in their own communities,"
Said, Trevor.
Kilcannon Garden Centre & Restaurant, Astro Active Centre in Enniscorthy, and Bellefield Design in Enniscorthy are the three social companies that help to fund Reach Ability's mission. Although Trevor noted that the businesses' names would remain the same, they would sport a "new look," and they would not change their core operations.
"Our social enterprises are integral to the success of what we offer," He said.
"While they provide vital resources for employment, training and work experience for people who use our services, they are also commercial ventures in their own right, serving the wider community,"
Added Trevor.
Being the closest garden center to Enniscorthy, the one in Kilcannon, it sees a lot of business from residents. An extremely busy restaurant that is loved by the neighborhood regulars can also be found there. Bellefield Design has made a name for itself in the framing industry, and they have lately expanded their offerings to include local artists' works and a variety of complimentary gift ideas.