A college football hall of Famer and former "Family Feud" contestant, the Illinois man suspected of killing his divorced wife, a celebrated nurse and mother of three, once jokingly said that his "greatest mistake" was getting married.
A three-year-old episode of "Family Feud" featured Timothy Bliefnick, who authorities believe shot and killed Becky Bliefnick in her Quincy, Illinois, home before she was discovered on February 23. Host Steve Harvey asked in an episode aired in January 2020 (as reported by News24) –
"What's your biggest mistake you made at your wedding?"
Bliefnick replied, prompting a mix of laughs and gasps from the crowd:
"Honey, I love you, but, 'said I do, Not my mistake, not my mistake — I love my wife, I'm gonna get in trouble for that, aren't I?"
The local ABC affiliate said the program had been recorded in the fall of 2019. Bliefnick has defended his innocence concerning the killing of his wife through the counsel of Casey Schnack. Schnack said the "Family Feud" remark was a light-hearted joke and had nothing to do with the couple's choice to end their relationship on Wednesday.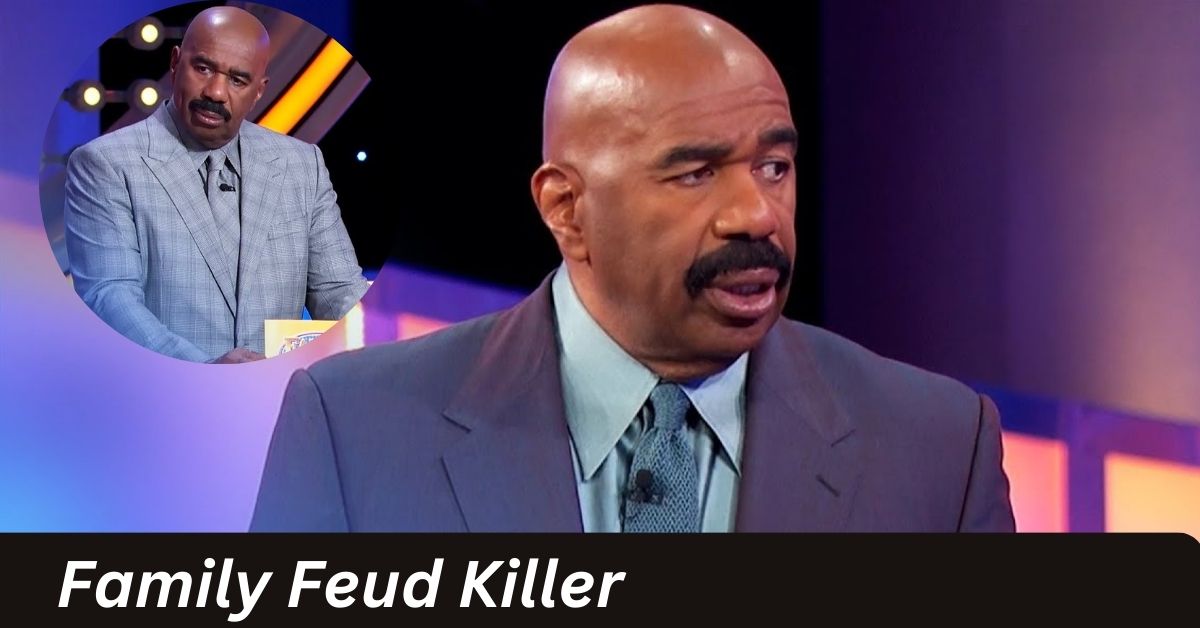 She said (as reported by Mirror) –
"It's a game show. A silly answer to a silly question on a silly show doesn't make one a murderer."
When "Family Feud" was taped, Bliefnick spoke with the neighborhood ABC affiliate KHQA and applauded Harvey's wardrobe selections. He told the station (as reported by Yahoo News) –
"My older brother had this white and floral sport coat and that automatically drew Steve's eye, and then my younger brother had blue suede shoes on, so they got into a commentary thing which was neat to see."
After his debut on "Family Feud" and the start of the divorce proceedings, Bliefnick has grown out his hair and shifted his jokes to a TikTok account that has since been made private.
Bliefnick can be seen peering into the camera while holding a coffee mug, delivering a joke, and then taking a sip of coffee in several of the films that Twitter user @901Lulu backed up before Bliefnick blocked access. He said in one:
"So at a party, my girlfriend told me to, 'Stop being an idiot — just be yourself. I looked at her and said, 'You better make up your mind.'"
The local Catholic university Quincy University, where Tim was a football standout, had produced both Bliefnicks as graduates. He will be admitted into the program's hall of fame, the institution declared in the fall of 2019. His name was not available on the roster of inductees when accessed Wednesday, though.
The original announcement stated (as reported by Outsider) –
"Tim Bliefnick '05 was a linebacker on the football team and finished with 287 career tackles, fourth-best in school history. His 104 tackles as a senior in 2004 rank fourth all-time in a single season."
He had several other honors, including multiple all-conference teams and the school's Mart Heinen Award in his senior year, given to the most outstanding male and female senior athletes at Quincy University.
This section serves as a reminder of the people we've profiled:
For her part, Becky graduated valedictorian from the nearby Catholic high school and went on to become an accomplished nurse. At the height of the coronavirus pandemic, she was recognized with a Daisy Foundation award for helping a man's wife after his husband was unexpectedly rushed into emergency surgery.
For more posts related to elections, you must visit countycurrent.com.