Activist groups claim that since the start of the anti-government rallies in September, security personnel in Iran have targeted female journalists. There have been at least 17 arrests, according to varying statistics from a global press freedom organization. Another estimates the number to be at least three times higher.
Since the Islamic Republic was established in 1979, Iran has had some of the largest protests it has ever witnessed. Since September, there have likely been imprisoned close to 20,000 people. The Iranian Human Rights Activists News Agency reports that throughout that time, security agents have killed more than 520 demonstrators (Hrana).
Elnaz Mohammadi, a journalist working for the "reformist" publication Hammihan, was the most recent female journalist detained. On Sunday, she received a bail release.
You can view a tweet referencing the wave of arrests that targeted Iranian female journalists:
Iranian female journalists targeted in spate of arrests https://t.co/O0cJ6qDyKc

— BBC News (World) (@BBCWorld) February 16, 2023
Elaheh Mohammadi, an employee of the same publication detained on September 29, 2017, has a twin sister named Ms. Mohammadi.
She was jailed for covering Mahsa Amini's funeral, the 22-year-old Iranian Kurdish woman who died in police detention on September 16 and set off the riots. Mahsa Amini was the catalyst for the protests. Ms. Amini had been taken into custody for allegedly improper hijab adornment.
Three other female journalists, Melika Hashemi, Saideh Shafiei, and Mehrnoosh Zareie, were imprisoned for 48 hours a week before Elnaz Mohammadi's detention.
According to Yeganeh Rezaian, a researcher with the Washington-based Committee to Protect Journalists (CPJ),
"We're seeing an unusual number of female journalists being arrested because what sparked the protests was the mandatory hijab law and the death of a young woman because of gender discrimination."
She said,
"Naturally more female journalists were covering the story. Even in small towns and local newspapers, women were reporting on the women-led protests that were taking place." 
Niloufar Hamedi was the first journalist to publish a picture of Mahsa Amini. She remains in custody after being taken into custody on September 22. According to the CPJ, at least 98 bloggers and journalists have been detained, with half being women.
An international organization for press freedom called Reporters Without Borders (RSF) believes that 55 journalists have been detained since the protests began. Twenty-seven are still being jailed, while the other 35 have been freed on bail pending sentencing.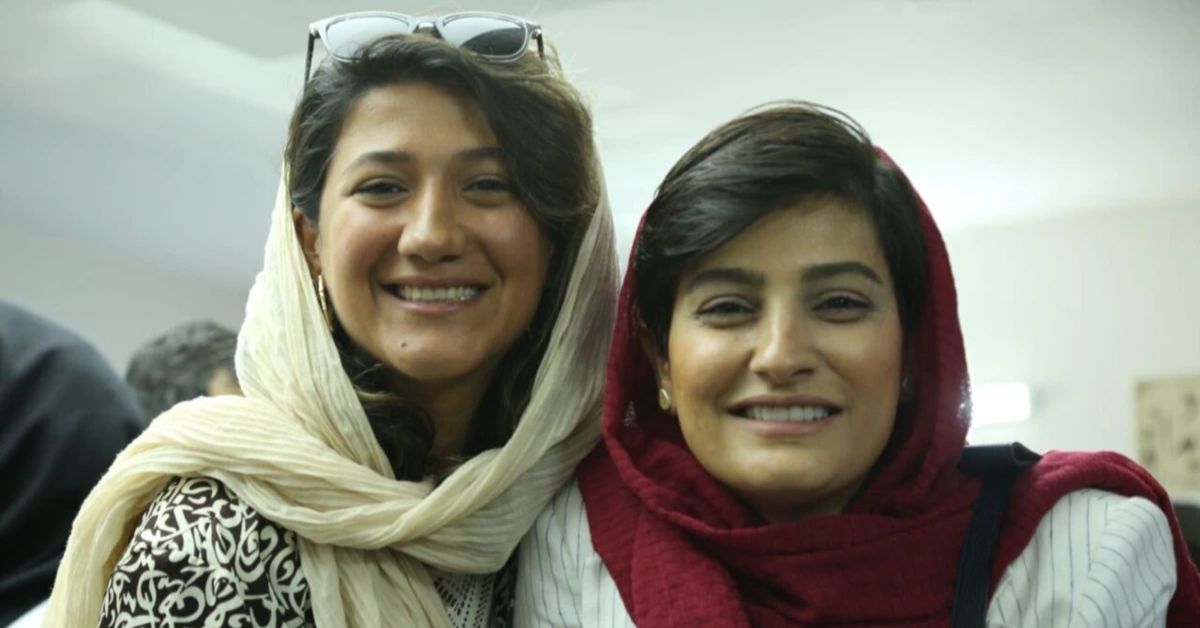 According to RSF, 17 female journalists have been detained since the uprising began, the most detainees in five months in Islamic Republic history. Iran is one of the top 10 least free media nations in the world, according to RSF's World Press Freedom Index.
In Iran, the government has a firm hold on the media, and even ostensibly "independent" journals are subject to strict censorship. Iranian journalists cannot cover protests or memorial services for deceased protestors.
Because of their tweets and social media posts on the protests, according to Mrs. Rezaian,
"Many journalists have been arrested for their tweets and social media posts about the protests."
The first journalist to publish an online interview with Mahsa Amini's father, Nazila Maroofian, tweeted on January 28 that she had received a two-year prison sentence, a fine, and a five-year travel ban.
She claimed that without a hearing and a lawyer, she had been found guilty of "anti-government propaganda and spreading false news."
If you're interested in reading up on the latest protest news. So you can check the links below:
Press freedom in Iran is guaranteed by Article 24 of the constitution. However, area legislation from 1986 that was later updated to account for internet publications enables the government to make sure that journalists "do not damage the Islamic Republic," "do not offend the clergy and the Supreme Leader," and "do not distribute incorrect information."
It implies that journalists who in any way contradict the government's official line could come under attack.
"Most arrests happen in the middle of the night," says Mrs. Rezaian. "Security forces raid the homes of journalists, confiscating their [electronic] devices and the devices of their family members, mostly without showing a warrant."
According to Mrs. Rezaian, "Families often don't know which organization is responsible for the arrests and where their loved ones are being taken." Because most raids take place without a warrant.
But according to evidence from the CPJ, the Revolutionary Guards' intelligence division is responsible for the arrests.
( Source Link )