Arizona has entered a new era of connectedness because of Coconino County's commitment to leaving no kid behind, making the Internet an effective tool for education, personal development, and success. Students in the remote area can now travel the digital superhighway while in motion thanks to SpaceX's Starlink.
Coconino County has increased its efforts to connect kids from distant indigenous villages in Northern Arizona to the rest of the state. Now, they are practically taking this initiative on the road by equipping school buses with the state-of-the-art Starlink high-speed internet from SpaceX.
The Flagstaff Unified School District (FUSD), the Page Unified School District (PUSD), and Coconino County collaborated to develop bus routes that are suitable for kids who commute more than an hour each way.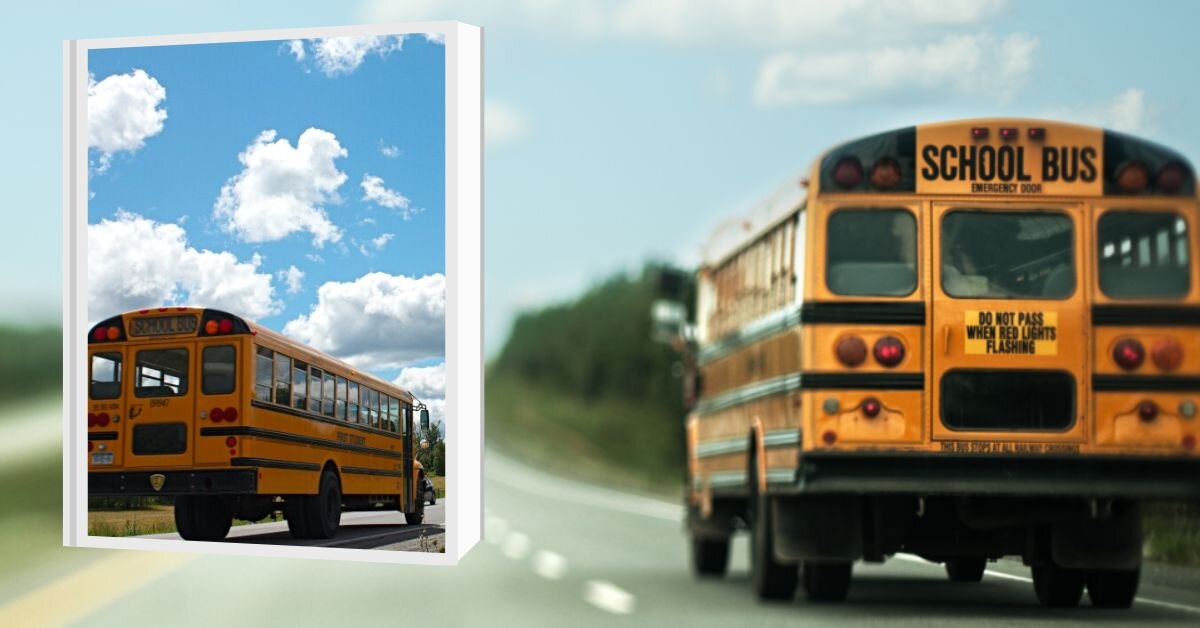 Two Flat High-Performance Starlink antennae were sent to Coconino County, where they were quickly mounted on the buses to make them mobile connectivity centers. With the ability to stay connected and finish their assignments while driving, students can now make the most of their travel time.
The SpaceX Starlink division announced:
"School buses in Coconino County, Arizona are among the first to use Starlink mobility so students who ride the bus an hour to and from school each day can stay connected and complete their homework."
School buses in @CoconinoCounty, Arizona are among the first to use Starlink mobility so students who ride the bus an hour to and from school each day can stay connected and complete their homework 🛰️🚍 https://t.co/1iU0bseYEI

— Starlink (@Starlink) May 23, 2023
There are numerous isolated areas in Northern Arizona, particularly mountainous areas, where it is challenging to develop terrestrial internet infrastructures because of the location and distance from populous areas.
Because SpaceX's tens of thousands of satellites in orbit immediately beam internet to user terminal antennas, which only need a power source to work, Starlink makes connecting these communities incredibly simple.
District 5 Supervisor Lena Fowler said:
"The chance to deploy groundbreaking technology to connect underserved rural communities is a remarkable achievement, The collaboration between SpaceX and Coconino County exemplifies what can be accomplished when the right people come together at the right time. We are immensely grateful to our partners for the opportunities they have unlocked, bringing enhanced connectivity to our most underserved communities."
When Lena Fowler and Coconino County's Chief Information Officer, Matt Fowler, met with SpaceX in 2019, the collaboration between the two organizations started to take shape. They succeeded in obtaining a private grant that allowed the county to use Starlink and offer high-speed internet connection to remote areas of Northern Arizona, and their efforts were fruitful.
In this part, you will find a collection of additional recent posts that we have published. If you are interested in knowing more, have a look at the following articles:
45 families are participating in a Starlink internet study that Coconino County began in May 2021. Soon later, the county discovered K–12 pupils on the Navajo Nation reservation who had little to no access to the internet and were experiencing snail-paced download and upload speeds of less than 5 Mbps.
The County's Information Technology Department attempted to find qualified students who lived on the reserve in an effort to close the digital divide. To date, they have kindly installed Starlink internet services at over 300 places, providing free access for two years in exchange for the donations that went into each installation.
With the help of this innovative program, children can access educational resources. CIO Matt Fowler in a press release, said:
"This remarkable journey would not have been possible without the unwavering teamwork of SpaceX, County Management, our Board of Supervisors, FUSD, and PUSD. We heavily rely on our public and private partners to bring internet connectivity to historically underserved areas. This is undeniably an exhilarating moment." 
Echoing his sentiment, Deputy CIO Helen Costello added:
"We are incredibly fortunate to have outstanding community partners, and embracing new technologies has had a transformative impact on students in our region."
You are required to go to countycurrent.com in order to view more posts that are linked with other news.