King County and the City of Seattle no longer demand COVID-19 immunization documentation for employment after nearly two years. The vaccination requirement will no longer be enforced as of Monday, as announced by Mayor Bruce Harrell and Executive Dow Constantine. Public Health – Seattle and King County recommended the loosening of regulations, which led to the final decision.
In light of the news from King County and Seattle, Redmond Mayor Angela Birney said that the city would likewise be lifting its mandate for city firefighters and paramedics to be vaccinated. Hospitalizations caused by COVID-19 have decreased to a safe level, according to health officials, thanks in large part to the high vaccine coverage and low community transmission rates in King County.
Health officials in King County report that over 90% of adults aged 18–64 have finished the primary immunization series, but that many of these adults still need boosters to protect them from potentially fatal illnesses. Recent data from the Department of Health show that there have been 544,594 instances of COVID-19, 15,385 hospitalizations, and 3,457 deaths in King County since the beginning of the epidemic.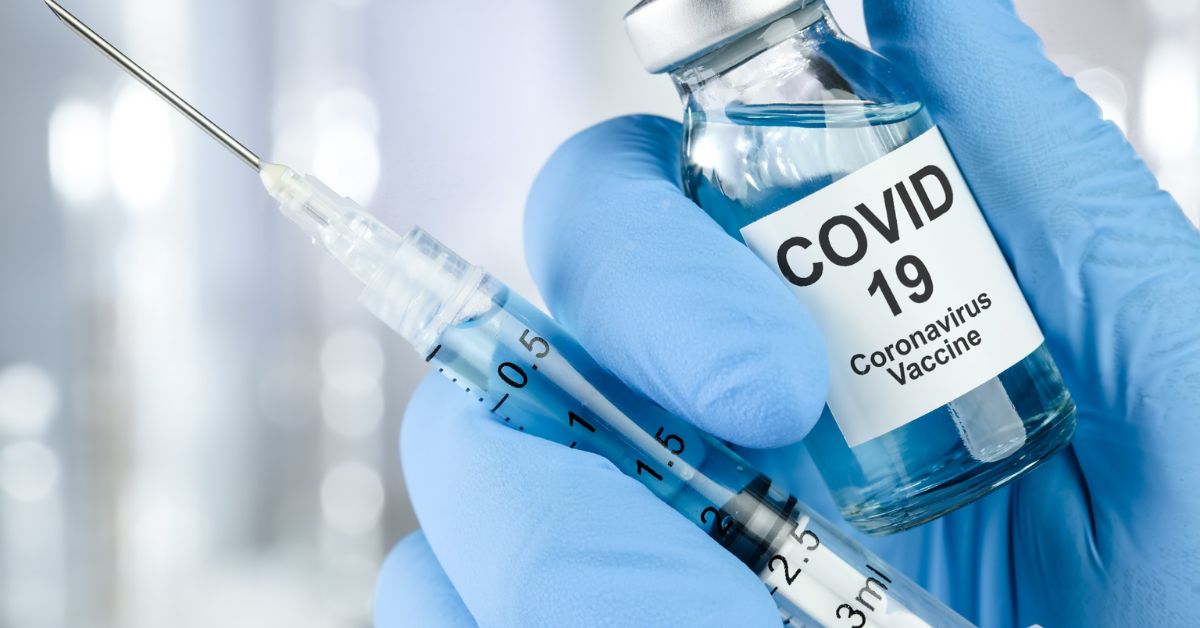 The mandatory vaccination period for King County and the city of Seattle, which had been in effect since mid-2021, ended this past Monday. The rule said that all county and city workers, contractors, and volunteers must provide documentation that they got the first COVID-19 immunization series.
Approximately all of King County's nearly 15,000 employees, as well as the nearly 4,000 hired after the law was implemented, have produced proof of immunization, according to county officials. At that time, the mandatory separation rate was below 2%.
You can read some relevant articles by clicking on the following links, which we have provided for you below:
The largest number of layoffs occurred in the transportation division of King County Metro, with 103 employees leaving, including 51 transit operators. With 51 dismissals, the King County Sheriff's Office ranked second. Fifty people were let go from the Department of Natural Resources and Parks.
"Since the earliest days of the COVID-19 pandemic, King County's policy has been to follow the science, listen to the experts, and protect life and health,"
Constantine said in the release.
"Establishing a vaccine mandate for employees and contractors was critical to keeping employees and the public safe and keeping services flowing."
Despite the expiration of the COVID-19 emergency declaration on Monday, booking limitations at King County jail facilities will remain in effect, as declared by Constantine. Constantine explained that staffing difficulties were keeping these limits in place. On Monday, it was announced by the Seattle mayor's office that laid-off workers could submit applications for available positions.
The city claimed to have fired 174 workers who had refused to comply with the ordinance. The Seattle Fire Department, Seattle City Light, and Seattle Public Utilities were among the hardest hit utility departments. Harrell stated that the mandate was an "effective and vital" measure to take during the early stages of the pandemic.
Less than one percent of the City of Seattle workers were terminated as a result of their refusal to show proof of vaccination or acceptance of reasonable accommodation.
"The City's actions then and now have always been informed by the science of the pandemic and recommendations of public health officials – an approach based on data and dedicated to saving lives,"
"Rooted in our shared values of safety and health equity, we will continue to follow this approach as we respond to next steps in the pandemic and continue to advance efforts to ensure a thriving and equitable recovery for all Seattle residents and neighbors."
Even as limits were loosened, health experts sounded a note of caution about the effects of a possible winter surge.
"While the significant benefits of vaccination have not changed, the acute threat to our community and healthcare system has decreased," 
Public Health – Seattle & King County Health Officer Dr. Jeff Duchin.
"At this stage in the pandemic, we have higher levels of immunity from vaccination and from many people having had COVID-19 infections. Treatments such as Paxlovid antiviral treatment are available for people who get infected and may be at higher risk. We also have tools to further reduce the spread of illness through improving indoor air quality (e.g., through ventilation and filtration) and, in some settings, with the use of high-quality, well-fitting masks."
For maximum protection, the Seattle and King County Department of Public Health "strongly advises" that the public receive the recommended vaccinations, which now include a bivalent booster.
According to Dr. Faisal Khan, director of Public Health for Seattle and King County,
"We are now in a different phase of the pandemic compared to where we were in 2021 and 2022 and it makes sense to remove any requirements for vaccination,"

"Public Health continues to encourage everyone to be fully vaccinated and to be prudent about the use of masks in indoor settings."

The mandatory COVID vaccination programme in Seattle and King County will end on Monday.
Gov. Jay Inslee of Washington State rescinded the remaining COVID-19 emergency proclamations this past fall, ending the state's vaccine mandate for healthcare and education professionals. Nonetheless, Inslee stated that vaccination will remain a requirement for employment with most state agencies. On Monday, a representative for Inslee's office stated that the state will not be changing or eliminating its vaccination requirement for employees.
Follow us on our twitter handle for the latest news and information.